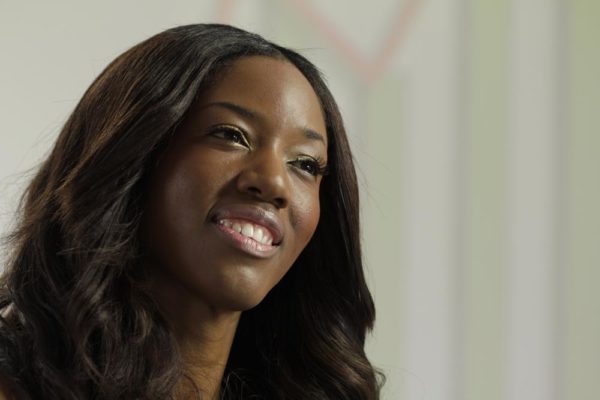 Happy new year to all our readers! As promised, we are continuing the 2015 Epilogues due to the volume of responses we got. We'd like to thank every one who sent an entry, and if you sent your story before the 15th of December 2015, you will see it published on BellaNaija.
If you're reading this and wondering, 'What on earth is the series about?' please catch up HERE.
In today's edition of the series, find out how Isabella struggled to leave the comfort of 'cucumbers and onions' for the peace of the promise land!
****
I had been putting off writing this. But the more I put it off, the more I felt a leading to share my story sorry testimony. If I was in church, I would start with "Prai-prai-praisssseee the Lord" and you would respond, "Ha-ha-haaaalllelujaaahhh!" Can I get a witness BellaNaijarians in the house? Amen.
I started 2015 with a lot of hope…for a change (not in government though). I wanted a personal change. As a creative person, I had become disillusioned in my corporate communications role in a multinational FMCG. As the months rolled by, things went from bad to worse. It just wasn't working anymore. I was tired and it began to show – the pounds piled on and I just wasn't 'popping.' Work was becoming… work. It was monotonous and despite trying to jazz things up, I wasn't making headway. But outside work, the story was different.
It was like I became a new person in the evenings and at the weekend, Bella Fierce. From hosting the red carpet at the AMVCAs to travelling abroad for events representing my online publication Nolly Silver Screen, I was having a blast. So why didn't I leave? Of course, I told myself I was not ready and I really wasn't. Starting from December 2014, my life had taken a drastic turn when my grandparents relocated and I literally had to grow up and really fast. I now had rent, bills and school fees to pay. I was coming into my own. It was a new experience but I thank God for the loving family and friends who helped me along the way.
I remember discussing with a Pastor friend of mine. And you know when you are in the spirit, you just start speaking Christianese. I told him how I felt I was in Egypt and the thought of leaving scared me. There were too many cucumbers (salary) and onions (perks). It was all I knew as I had been working there since I graduated. I didn't know what lay ahead in the Promised Land flowing with 'milk and honey.' All I could see was a long wilderness journey ahead where I had to depend solely on God for manna (sustenance). I had got used to being the lord and master of my destiny and to be honest, I didn't want to hand over the reins of control. I didn't want to wake up wondering how the numbers will balance at the end of the month. It was scary. I was accustomed to a certain kind of life and did not want to give up the safety, security and 'seeming success.'
On the outside, I had it all going but inside, I was dying away slowly. I felt the more I remained in the job, the more I let God down. I didn't want to be the servant with underutilized talents that God would take it from me and give it to somebody else. It bothered me but I was stubborn. I bargained with God that I would have a plan – 3 months, 6 months and 1 year.
But you know how God does it. Like Jonah, when he refused to go to Nineveh to preach, He caused a whale to swallow him up. God didn't leave me alone. Instead, my environment became more uncomfortable. I was not making any progress on the job; in fact, I felt I was regressing. My friend/colleague had moved to another department and was not replaced. It was more work but not 'more pay.' There was no silver lining (promotion) in my thunder clouds. It looked gloomy but thankfully, God did not have to send the whale (sack/redundancy) after me. Instead, He started showing His faithfulness.
A day after my birthday, a friend recommended me to be a guest on Channels TV to discuss the Oscars on Rubbin' Minds. A few months later, after another TV appearance, the producer recommended me to be a co-host on The Frontpage radio programme. In a matter of months, I moved from co-host to main host. Then a producer who I had worked with briefly on an episode of Jara (which didn't air) a year before called out of the blue and asked me to be the presenter of a new TV show. For me, these were signs of what I should expect in the Promised Land. It didn't pay much but the fulfillment and satisfaction…you couldn't put a price on it. Bella got her groove back. Still I was not ready to become a 'hungry media personality' (God forbid). My faith wasn't ready for a full and swift change. So I started asking myself, 'What else can I do?' Teaching.
Teaching was something I toyed with but it was supposed to be something that I would do in the future – when raising a family. I asked around about doing part time teaching and called a high school friend who left her degrees in law and diplomacy for education. I told her I was looking to make a change. She was excited. She told me she didn't know why I was wasting away in my job that I wasn't doing myself any favours. Afterall, I had studied Education with English and Drama at the University of Cambridge. She promised to speak to the MD of a school in Lagos. And boy did she 'sell my market finish.' In a matter of days, I had an interview and was offered an opportunity to teach, do some PR work, writing and even set up my own club. Encouraged, I went to two other schools and they were eager to get me on board in one capacity or the other. Yet I was still thinking of cucumbers and onions. I wanted my thirteenth month, bonus and Christmas party. I didn't want to leave my friends. I didn't want to walk on water. I mean how do you leave a well paying job and become a teacher? In this economy when people are looking for jobs??? I spoke to HR and they kept assuring me that there were big plans for me that I just had to be patient. I even applied for another role in the company but I did not have the experience.
Then one day in one of my low moods, my friend casually asked if I was going to make it to the end of the year. That got me thinking. What did I have to lose or gain if I left immediately? If I went for my three month plan? I contacted two of the schools if I could start work the next month. It was a resounding YES. That was all I needed to take the leap of faith. With no offer letter, I handed in my resignation letter the following week. As soon as I did that, I felt a weight had been lifted off. Literally, my step had a spring and my smile met the eye. Of course, people thought I had made a BIG mistake and would regret my decision but they were the minority. I received so much encouragement and support from my family and friends. It was unbelievable.
Today, I am on my way to the Promised Land. I work in schools/teach part time and also have my side hustle; writer, editor, presenter, voice over artiste and actress. Original Hustler. I have continued to get offers to work full time but I have had to turn them down. I love having my time…so I can be creative and follow my passion. Teaching is exciting and my students inspire me. They also look for my trouble but hey, c'est la vie. I have had to learn quickly on the job but I am just grateful that I have been given an opportunity to add value using my different talents. Yorubas will say, 'omo wa se, o ri se' which roughly translates to, 'you are looking for job, now you have seen real work.' But I am happy and the sacrifices are worth it.
As the year comes to an end, I am not where I want to be but I am glad I am not where I used to be. When I resigned, so many people came up to me to applaud me on my boldness. Some told me I inspired them and wish they could be in my shoes. As they preached on Sunday, God doesn't only speak in an audible voice, He also speaks through people. And all these remind me that 'eye has not seen, ear has not heard, mind has not comprehended what God has in store for me'. Amen!