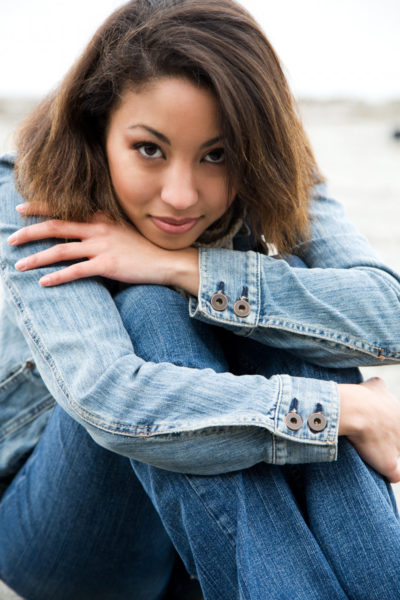 Happy new year to all our readers! As promised, we are continuing the 2015 Epilogues due to the volume of responses we got. We'd like to thank every one who sent an entry, and if you sent your story before the 15th of December 2015, you will see it published on BellaNaija.
If you're reading this and wondering, 'What on earth is the series about?' please catch up HERE.
***
2015 started like "Oh, it's a new year I thank God. Let's change display pictures and send messages. I wasn't looking forward to anything in particular, neither did I have high expectations. I only wanted to survive. But, I couldn't blame myself, because the past years had been depressing and challenging for me.
I had to leave a school where I had spent close to three years due to circumstances that were beyond my control. I was hoping I could immediately process my admission to another school, but who was I kidding? I stayed at home for about two years and lost excitement in everything. I even lost some friends because they had gone far ahead. All I saw was pictures of their convocations and NYSC.
I remember the day my uncle came to our house and advised me to write JAMB! I cried for hours. You don't want to imagine how I felt. I finally got the courage to rewrite JAMB. While I was waiting for the result, a friend told me about a diploma program in his school. I got the form so as not to put all my eggs in one basket (It's not as if I even had many eggs)
I was relieved to change environment and start school. The hardest part to this wasn't that I was one of the oldest in the class, but it was as if my brain had expired. I struggled to understand everything we were taught and would constantly sit at the back so the lecturer wouldn't embarrass me with questions. At some point, I realised all I needed was to put in extra effort and trust God.
Later on in the year, I wrote my exams and my result came out excellently. I was surprised and overwhelmed that I made the required points. Even my lecturers were happy for me and started calling me "Brilliant Jessica" (that's how God changes one's story). I had the rest of the year to myself, so I decided to search for a job but there was no luck in that area. People kept reminding me that even BSc holders were jobless.
After a while, I got tired of sleeping and waking up not doing anything useful. I went to spend time with my older cousin in Lagos. Weeks went by and I guess his wife got tired of me doing nothing, so she introduced me to her business (I'll always be grateful to her). As months passed, I got busy with marketing my goods and getting new ones.Thats how I started making money.
I later created my BBM channel and started a business page on Instagram. It created a lot of awareness and also boosted my sales. The truth is there are lots of opportunities online. I have also found myself motivating other young business owners. God has made me a voice for the same generation I thought had left me behind. He gave me peace in my storm and he blessed me beyond my imagination.
I'm now in my second year in the university, I can't wait to graduate and also serve my country. I know with God all these desires and goals will be achieve. I can boldly say I have grown a lot this year, I love and respect myself more. I have built strong bonds and let go of negative energies. 2015 has been my year of prosperity, open doors, opportunities and endless joy. I thank God for being God in my life, for the strength to rise up, the courage to move on, for blessing with a strong mother that has never run out of ways of loving me and for supportive family and friends.
I'm no longer ashamed of my story nor my past, because it has made me stronger and shaped me into a better person. It's true when they say, "We never know how strong we are, until it's the only choice we have."
No matter what you're going through, whether its similar to mine or different, I want you to know there's always light at the end of the tunnel. Never give up, keep trusting God for he holds the pen that rewrites our stories, he'll rewrite yours, and it will surely end in praise.
Photo Credit: Dreamstime