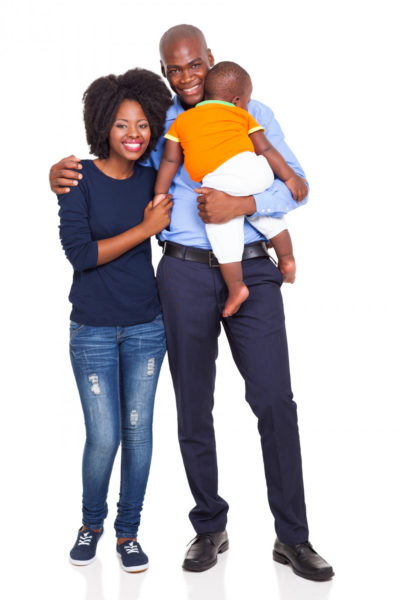 I cringed inwardly at the fiasco going on beside me as I waited my turn at the salon. The woman sitting next to me had her son with her. He couldn't be more than three years old, and was as restless as a little boy of that age could be. He wanted to be everywhere else except sitting docilely by his mom's side, as she wanted. She roughly tugged him back several times and the boy escaped her clutch as many times as he could. She was getting pretty frustrated at the boy's restlessness, and his next escape attempt earned him a loud smack on the back, as she shouted at him- "You never listen! Stop being so naughty, you are becoming such a stubborn boy."
I couldn't help gasping, and to be sincere I think I was more shocked at her words than at the smacking. I had to resist saying- "No! Don't say that to him", because I knew at the time she was in no frame of mind to be reprimanded by me, a total stranger.
And here's the point I think we often miss as parents, we observe our children's present behavior or seeming behavior and label them by that, failing to recognise that we are reinforcing the very behavior we are contending against or do not want in our children. Don't call them what you don't want them to be. Call them what you desire them to be, instead.
I know it can be frustrating sometimes, when it seems we can't get our children to do what we want them to do; but labelling them based on that, will do more harm than good. Don't call your child stupid, silly, stubborn, disobedient, lazy, dumb, dull, unfriendly, mean, e.t.c. except that is what you desire to see.
By all means, discipline, correct, set boundaries and consequences. These are part of your role as a guardian for your children; but, don't undermine your effort by labelling them the exact opposite of who you desire they become. Label them who you desire they become- kind, smart, obedient, respectful, wise, etc. Let these be your words to them- You are becoming such a smart and obedient boy, you are a wise girl, you are kind, etc.
And, we shouldn't wait till they do something wrong before we tell them what we think of them, which of course will tend towards the negative. Tell them who you think they are, before they do something wrong and not as a quick-fix effort to correct them. Even before they do anything wrong or right, think the best of them and let them know exactly what you are thinking.
It's been said that people rise or fall to our expectations of them- and this applies to our children too. Expect the best of your children and be vocal about it. Label them right, even when it seems they are doing the exact opposite, soon enough they will catch up on the vibe of your expectations and act in alignment with how you have labeled them.
Let's peel off every negative label and start to label our children right.
Photo Credit: Dreamstime