So it would seem doctors, engineers and lawyers aren't going to inherit the Earth after all.
At least not in Nigeria.
In the past few years there has been an aggressive growth in the creative industry; first as a viable income generator for the economy, and then as a creator and enhancer of our cultural identity as a nation. But that's the boring part. The more interesting part is that, the industry is now the purveyor of attractive cheques tattooed with many zeroes, for many people.
Parents are no longer asking – no, demanding – their children to wear the wig & gown, build bridges or heal the sick. If they want to sing and dance, that's okay.
However, massive commercial and critical success of creative industry has so far been restricted to subsectors of music and film.
But times are a-changing.
The world of visual art is at an exciting crossroads. We have had Masters – Yusuf Grillo, Ben Enwonwu, El Anatsui, Bruce Onabrakpeya – who have created timeless work and have sold their for millions of dollars; and we have mid-career art professionals who are excelling –  Victor Ehikhamenor,Peju Alatise, Nnena Okore, Rom Isichei.
Missing from the ranks, however, is a crop of young(er) artists at the genesis of their careers who possess the talent and drive to follow through like these ones who have gone before them. There is room for them but in the past few years no young artist has seriously stepped up to the plate. Till now.
Bidding to prove this notion wrong, and in line with its mission to raise a new generation of artists, hip, contemporary art gallery, rele has staged an ambitious exhibition declaring that the following artists will be ones to watch this year and beyond – a new generation of artistic successes. It is said that this is the CLASS OF 2016, THE ART CLASS OF THE FUTURE. rele will host its premiere exhibition of the year titled 'Young Contemporaries'
Here, I review this art class: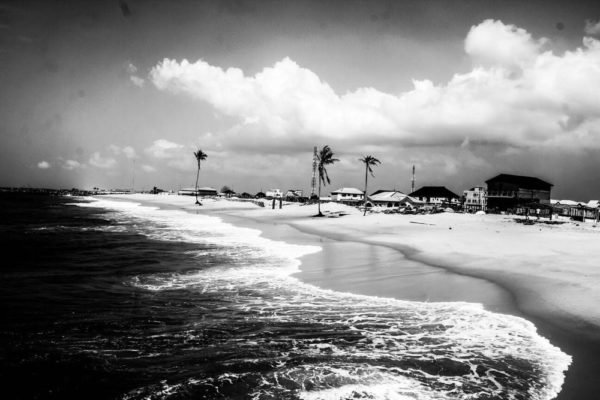 In bird's eye photography, Logor Oluwamuyiwa captures landscapes – particularly, the city of Lagos  – in a way that is still and stark. His characters are unsuspecting passers-by, bridges, road signs. His is a Lagos that is rid of colour and vibrancy, yet possesses a chilling beauty that we may not have seen otherwise.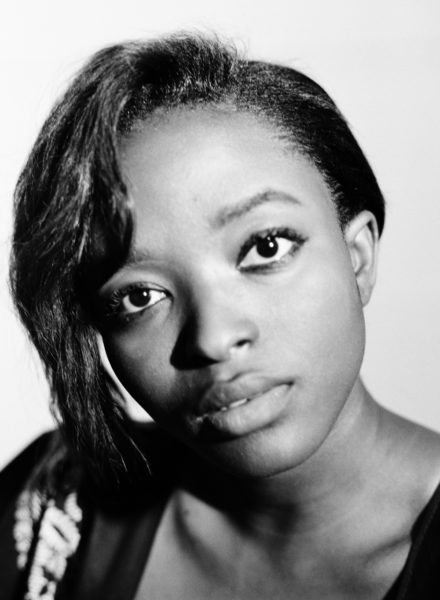 Eloghosa Osunde, 22 Medium: Photography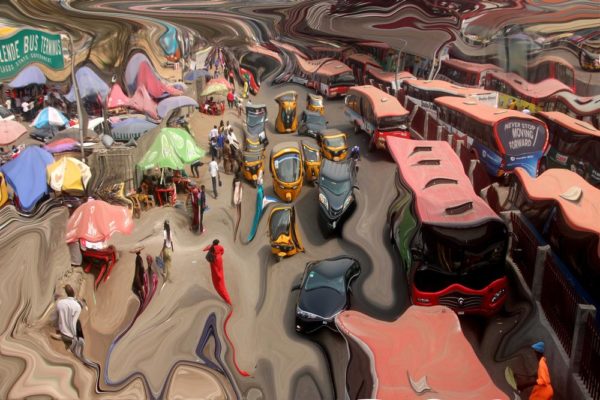 In her body of work Eloghosa, who is also a writer – and has been publicly endorsed by Chimamanda Ngozi Adichie – preoccupies herself with the city like Logor; but her focus is more on the people on the streets, in the city, and their diverse stories. Her pictures are usually accompanied by stories and she has recently developed a new photograph form: manipulating and distorting her chosen place subject in such a startling, yet beautiful way. It is such that where before they were ordinary street characters, they become an art form, of wonder.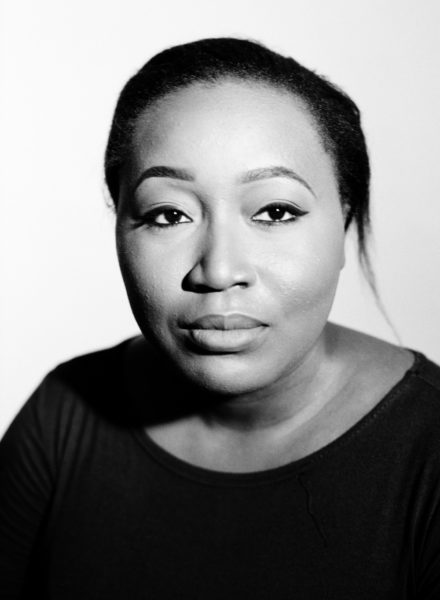 Ayobola Kekere-Ekun, 22 Medium: Mixed Media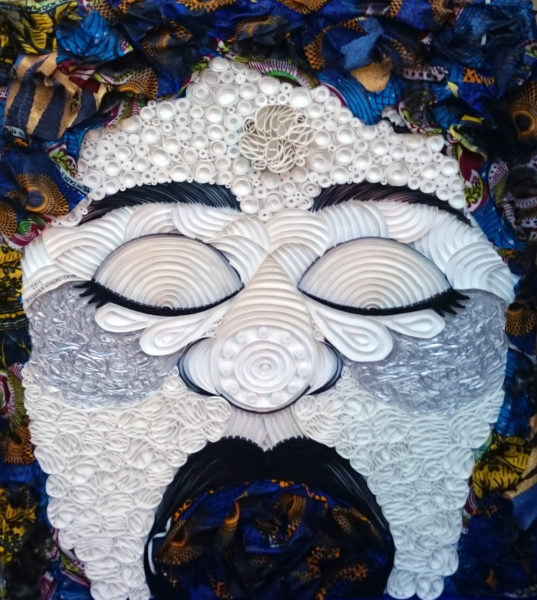 The queen quiller, as she is fondly called by peers, uses the abstract – paper  – to pose a very urgent question to all of us: Why do you use culture as an excuse not to grow, not to look inwards, not to probe uncomfortable topics or situations? Many of those topics, currently tending spring to mind – feminism, rape, misogyny, tribalism, sexuality, gender roles. Culture is consistently used as an excuse to skirt or blatantly ignore these hot topics. This artist says… Never again.
Hers is a very unusual medium, even globally. There is a certain kind of patience, discipline that goes into creating the work she does, the kind one usually doesn't find in a 22 year old! She is arguably the brightest star in the group.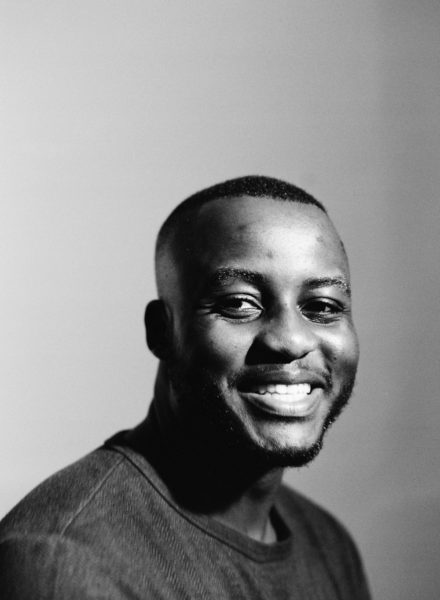 Dipo Doherty, 24 Medium: Painting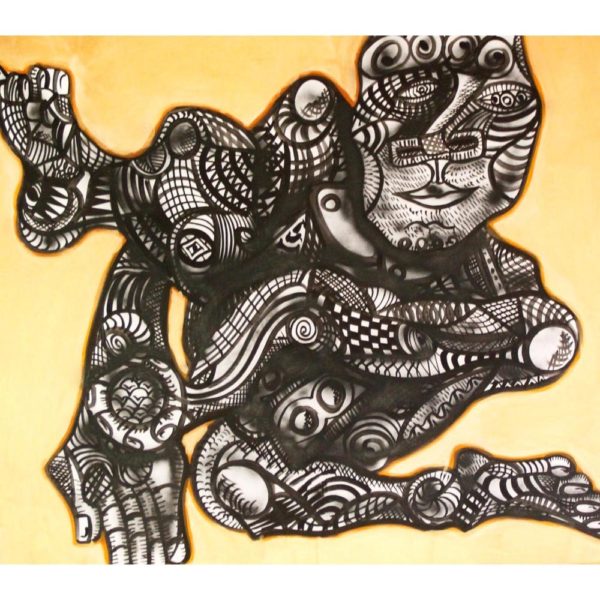 An artist of unapologetic ambition, Doherty stands at the intersection of culture and science with his large-scale paintings. His works are at once arresting, his patterns intricate. I found myself being drawn in, struck with wonder at what could have possibly inspired what was before me. He would later tell me he is inspired by big bangs in his mind, and the reality of breakthroughs in life and in science. He has created a towering series of works that will not only overwhelm but envelope you. You may not complain.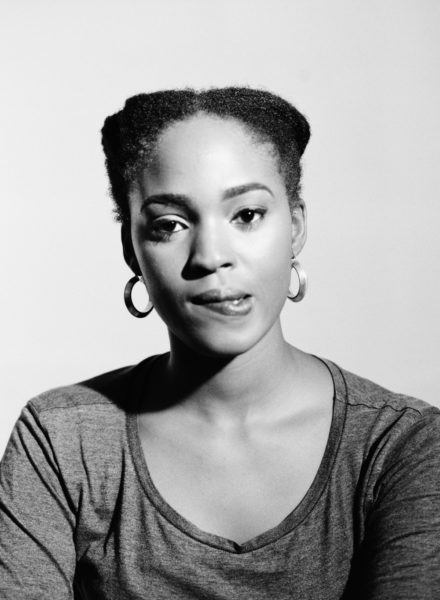 Yadichinma Ukoha-Kalu, 20 Medium: Painting /Illustration /Graphic Design/Mixed Media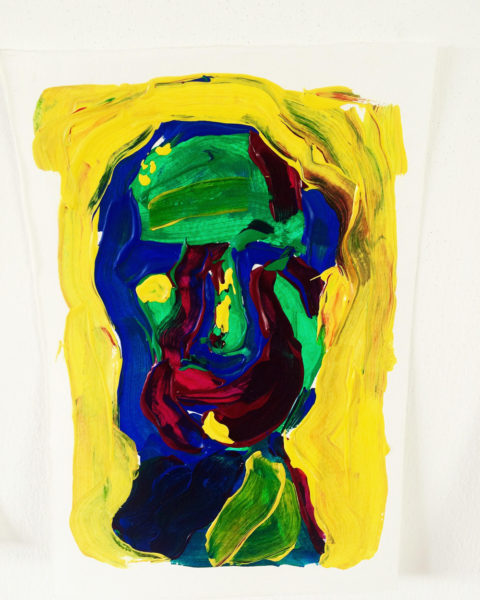 A visual storyteller who marries different mediums of artistic expression, sometimes all at once. Ukoha-Kalu is a prodigy becoming. Here, she has created a series of drawings and paintings titled 'All of His Things' modelled after the life of a fictional character. In the paintings, some colours are a staple – yellow, magenta, and help communicate the character's preferences, in the things he owns. She has created a world of colour, of form, of pattern and vibrancy. You may enter.