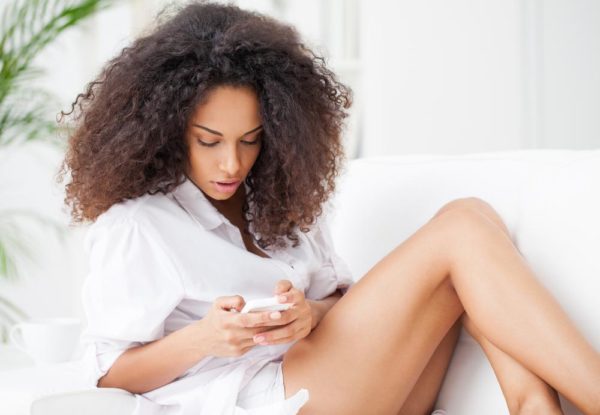 The year's still fairly new so it isn't too late to introduce some new habits that will improve the quality of your year, or the rest of your life. There's really no better time to do away with everything that's been making you feel like a used condom (worthless) or an extinct animal (dead). And I'll wager that a good number of the post dump and pre flush feelings find their beginnings on your Instagram account. It's one of the reasons why you think that procrastination is a bad thing. If every trip to Instagram mid report/assignment/real life situation leads to you being depressed then you need to get unfollowing.
The Great Ex
It's been said time and time again that there's no use crying over spilt milk. You must stop stalking the one that got away, or the one that didn't work out, or the one that you couldn't bear to be seen with. They may have left you feeling warm and fuzzy once upon a time, but now your stalkerish activities only lead to uncomfortable thoughts and suicidal tendencies. Be like Adele and send your love to their new lover or delight in the fact that they haven't found one yet, and unfollow. Failure to do so may lead to dangerous situations. You could end up in an apartment in some unreachable corner of the world with a horny beast of a human being who just won't take 'no' for an answer.
Him/Her/Them
There's always that guy or girl whose Instagram account exists to hurt your feelings. Instagram accounts are the highlight reels of someone's life; but if someone's highlights seem dedicated to making you feel inferior then it's time to take your leave. It's far cheaper than paying a therapist to treat your inferiority complex.
The New Lover of the Ex
Don't do it. Don't do it. Don't do it. If you think it's a good idea ask yourself the following questions.
Would you:
Stand in front of a moving train?
Willingly inject yourself with heroin?
Sky dive without a parachute?
No? Then don't do that either.
If you would actually do any of the above you're damned if you do and damned if you don't.
The Loathing I Have For You is Fantastic
There are people in life that you feel unadulterated hatred for. In the lines of one of the greatest songs from Wicked the musical…
Loathing.
Unadulterated loathing.
For your face, your voice, your clothing;
Let's just say – I loathe it all!
Every little trait however small
Makes my very flesh begin to crawl
With simple utter loathing.
There's a strange exhilaration
In such total detestation
It's so pure, so strong.
Though I do admit it came on fast,
Still I do believe that it can last.
And I will be loathing, loathing you
My whole life long!
They could be fashion people that always get it wrong, or Instagram comedians that always fail to make you laugh, or thirsty hoes over there, who would really better spend their time as porn stars. Get rid of all that bad karma. Hit the button. Don't be silly. You know the one. It's the one right at the top of their 'gram. The one where follow used to be before you had a sip of haterade/ I tell you, it's more addictive than heroin.
The Ones Who Make You Ask 'What Exactly Do You Do For a Living?'
Some people seem to be permanently on holiday. Today arse cheek in Zanzibar, tomorrow cocktails in Malaysia, and on Saturday model chilling in New York. These people are the sort that I call international enemies of progress. You may want to criticise yourself for feeling the green beginnings of envy, but you really shouldn't. If they didn't flaunt their joblessness so vagrantly you wouldn't be so glum. The way I see it, it's their fault for making you feel so terrible.
The Perpetually Inspired Quote-Mongering Amateur Life Coaches
So you found enlightenment reading The Bible or The Alchemist? You spend at least an hour everyday looking for the perfect Instagram winning quote? Your mood is always a picture of a tiger that looks like it's about to eat someone? Please keep your enlightenment to yourself this year. I'm perfectly happy stumbling through life like a narcoleptic epileptic drunk, and if I wanted to know what Martin Luther King Jr. thought about it, I would get a ouija board and ask him myself.
I've given this one a rethink, I dare say that it would be better to follow one of them. You can't receive virtual life coaching from too many sources. If you do, you'll be the broth that too many cooks cooked.
Photo Credit: Dreamstime