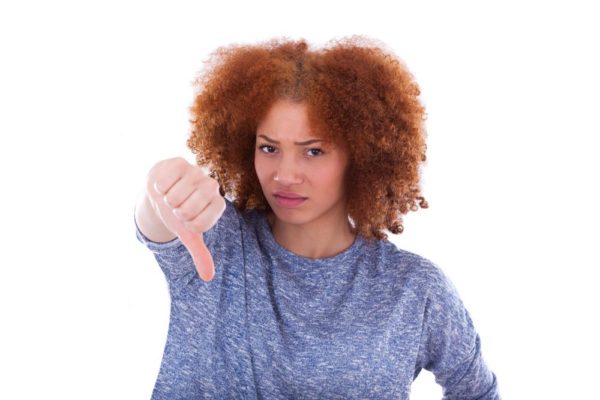 The very first moment I heard 'We should all be feminists' by Chimamanda Ngozi Adichie, it was like an awakening –  a power surge. It was like something I've wanted to hear, someone saying my thoughts in a more intelligible way. Also from the moment she made that speech, a lot of unnecessary meanings and misinterpretations have been given to it.
At a tender age even when I didn't understand gender preference. I saw that in many homes in the Eastern part of Nigeria, families would choose one male child over a dozen female children. The birth of a male child is celebrated, and the parents are praised, because even if that child doesn't have to inherit anything momentous, he is an heir. I was born into a family of four, dad, mom, sister and I. So even before I could give it a word, I felt the tension.
A friend of mine once told me a funny story of refusing a lift from a young man and his reply was 'Are you a feminist?' It was funny but this stuck with me and made me understand that people see feminism differently and I will try to break them down in the best way I was able to learn it.
A Woman Contesting for Power Does Not Make Her a Feminist
I once tried to be a course representative in the University and the boys in my department saw it as emasculation, an insult, a bruise in their ego. Eventually I had to step down to the post of assistant course representative. I only tried this because I felt a girl should be given a chance. They placated me with words like the stress, harassment from the male lecturers, but I knew what they really meant, I can't rule them. Even when some women try to campaign for posts like local government chairman, there is always this sad remark of 'she won't take care of her husband and her family she wants to contest. This doesn't make women like this self righteous feminist like we think; it just makes them who they are. I know people say sexism isn't an issue anymore, but it is.
The Fact That She Doesn't Like Domestic Work Doesn't Mean She is a Feminist
The terminology A woman's education ends in the kitchen has populated our brain that a woman must learn how to cook whereby in the real sense some hate it. Most men enjoy cooking than most women and when a man delights in cooking for his spouse, some men begin to see him as one in bondage. Cooking has never been a sign of strength, neither is it a sign of weakness, so when a woman says she hates housework, it means she has tried it and is not cut out for it, not that she won't do it because men should also do it.
Wanting To Support Financially Isn't a Sign of Feminism
Now this particular one baffles me, because you find a group of men chatting and the topic of discussion is how this girl demands a lot – as if she is entitled to their salary. These same men will also complain on how a girl tries to get gifts for them or give them money. I've met boys that can take money from women and I've also met boys that won't dare it. In the particular case of a man not accepting cash, even though you don't tell him, he already feels controlled and some women are not also helpful with their bossy nature and sharp tongue. A man sees spending as a way of showing prowess and superiority; that's why even in the case of 'sugar mummy', they find a girl of their class that they spoil to keep them sane. Not all girls who try to support with cash is a feminist or trying to control you with her money, she might just be helpful.
Rude Female Boss ≠ Feminist
In the work environment, people will most likely prefer a male boss to a female because to them, all female bosses are stuck up – definitely not all. Some female bosses are very nice and people will describe her as a 'such a nice lady' 'very humble' 'always jovial.' They won't mention feminist. However, when she is unnecessarily cranky, a drama queen, she is a feminist and if unfortunately unmarried, that's just icing on the cake. I know most females in high positions use it as an opportunity to command respect and create an unhealthy working environment. She is not feminist, she just has issues.
Being Career Oriented Doesn't Mean She is a Feminist
As the world evolves, females own businesses, run companies and more. These females believe that it shouldn't be limited to the males. They also have to show support so that they won't become dispensable. The saying 'a man with money women flock to. A woman with money, men flee' Men will only flee when they know they are out of your league and there is no stage a woman can reach a man hasn't. So when a woman is success driven, she is not a feminist, she just doesn't want to limit her abilities when she knows she can attain a standard.
I could go on and on with different misconceptions but I will leave it at these for now. Feminism stresses on equality, not overpowering. It's a woman coming out to say I can do this because I have the qualifications and ability and leadership shouldn't be limited to one gender. Yes, we have different biological roles – even though currently science has redefined that. It doesn't interfere with capability. This goes without saying that if I should call myself feminist, then my feminism is not one of domination or of emasculation, my feminism is one of significance.
Photo Credit: Dreamstime