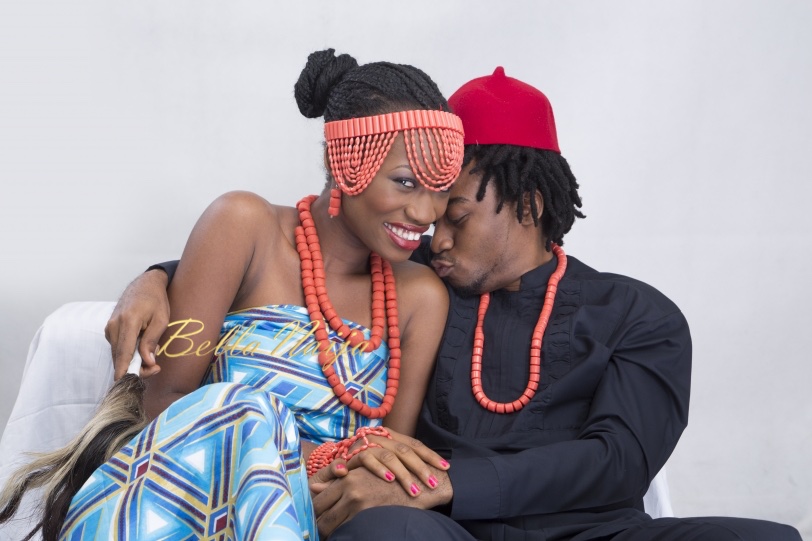 This is your story.
This is your song.
It is abandoned roses on the dresser and reshuffling of your playlist-so the John Legend songs lounge far below the Phyno- after every break up. It is staring at greeting cards and trying to remember when each was given and by whom.
Tunde, who used to spank you before you let him inside you, gave the black with purple edges; Fun-he called it. Late, who you later discovered was gay, gave the pink one.
The others have similar stories clipped to them, similar because they all remind you of things that never lasted, like Christmas when you were a kid and the holidays.
It is clearing BBM Chats and hoping the men who are yet to come would be better – not because you know, but because you have been taught that one must always be positive about the future. It is a cheerless face and shadily carved eyebrows, necklaces worn without pendants and lip-gloss smeared hastily. It is tangled and depleted wigs, laundry done sloppily; missing Lipton coloured smudges on the underarms and tea stains on white.
It is light heartedness on issues regarding love; flippant and frivolous, jesting and unserious. It is "Love is not for me" and "Must everyone marry?" "I am okay being single "and "I'd just go and adopt one baby"
It is worry blended with concern in minimal electricity-it does not mix properly and each part manages to show- not for yourself sometimes, but for others. For your Mother who came from the village twice last month to ask when she will change baby diapers; for your single friends who update their display pictures everyday with engagement rings and similar status messages-I have found the love of my life; yay! He proposed!
It is unease that, soon they would worry it is only Aso Ebi you buy and not wedding gowns.
It is ambushed dreams and conked out promises, forgotten dates at Lagoon restaurant and the not-too-interesting moments when hormones get in the way and you ogle a stranger at Park n Shop – or touch yourself while listening to Ed Sheerean on nights your flat mate is out of town.
It is tiptoeing down the tile stairs of one hotel on the Island after a fling with a person you just met. It is "He is sexy" and "My nipples are too hard, they need to be touched"
It is guilt and shame, self-reproach and remorse. How did it come to this?
Last week, you saw Ugochi, your classmate from FUTO at Terra Kulture. She was with her 'lover', a bespectacled man with wood coloured face, broad shoulders and a pointed nose, like the pictures of eye-catching men your flat mate saved on her phone from drop box.
She was excited to see you, she asked how you were, how work was and the expected questions one asked another he had not seen for a while.
She smiled when she talked about her holidays in Brussels two years ago, and Miami the year before, about how the "Oyibo" people were too nice, in the certain overt way that almost seemed like pretence. "You should see Florida, it's heaven on earth. Babe wants us to go there for a holiday again this August sef"
She smiled too when she introduced you to her lover, because she sensed you would be pleased; she knew you would be. He was her prize, her trophy (You do not want a man to be that to you) she showed him off and the confidence with which he shook your hands told you that he was comfortable being her prize.
You had frowned; you did not tell her that vacations were not trips to be embarked on singly, that it was not a piecemeal and that there was need for a second party. Or, who would grasp your hands when the nights got cool on Miami Beach and who would accompany you on long walks? Who would take pictures of you -a busy Brussels' street-still behind you; undo your bra to daub sunscreen on your back?
Nwanyi Oma, tuck that frown in your pockets, I have a message for you.
You will fall in love someday. You will fall profoundly and without manacles, with a lucid peculiarity from the others that you almost would not recognise it as love.
You would call it friendship and companionship, before very close friends and then intimate friends.
It would be the first "Hey" on Facebook and then long midnight calls interspersed with laughter, random texts at the office signed with a –With Love- the first physical meeting at Golden Tulip and then more texts at the office this time signed with-I love you.
It would be the raucous voice in your head counselling you that things happened too swiftly, that you were not thinking properly and that your brittle heart was not ready for hurt again. But it would also be the modest voice telling you to let go and live, like a flippant teenager, with least care of repercussions, to simply live.
It would tell you to take showers with him and dance to Birdy in his Mainland apartment, to not recall the hurt, to overlook the many things that could happen and focus only on the things that were already happening. It would be warm, like bath water on a rainy day; not too hot or too cold, this love, it would be comfortable.
It would be your flat mate's "Oohs" and "aahs" when she notices how much you smile these days, her "I never thought you could love again O" and her "Gist me, who is he?"
It would be him too.
It would be him leaving roses at your doorstep on weekends and restacking the Nicholas Spark titles into your personal library. It would be "Babe, we are discussing The Notebook at our book club this weekend, I'd love if you could come?" and you sitting somewhere in Victoria Island in a room full of books and cheerful arty people.
It would be his soothing voice curled into a question "Have you heard John Legend's new track?" and your "I stopped listening to John Legend for a while" It would be his "Why?" Your shake of head, and his rushing to the home theatre to play John Legend songs.
It would be butterflies the first time you make love, butterflies and sunflowers, butterflies and sunflowers and hibiscuses. Butterflies and sunflowers and hibiscuses and How to get away with murder and everything beautiful and that mattered to you in this world.
It would be his church on Sunday, be your not telling him you haven't been in church since your last failed relationship. It would be "Perfect submission, Jesus is mine; this is my story, this is my song" and the eureka moment in which you realise you love him and not because of anything he did or did not do. Not because he paid for dinner dates and let you borrow his car for six weeks, not because he was eye-catching like your flat mate described.
You do not love him as you've loved others, in a way that was tied to their actions, you rather love him as you loved toys growing up, merely because they were toys. You love him simply because of who he is, and this is most important, most rare, this is how you know, you'd love him for a long while.
It would be you, waiting for him to leave, to stop replying your messages and change his numbers, probably move out of his apartment too and leave a sticky note on the mahogany front door-Left town, Love or Had to run home, XoXo- Because it's what people did, they got tired of you. Perhaps your jokes became putrid and your make up shoddy.
But, It would be him staying, for months to years. It would be "My Mother is having her 70th birthday this week; I want you to meet her"
This is your story; this is your song;
For now, it might be sour tales and bad tasting memories, it might be fabrications knotted into promises and snuffles drowned in your pillow. It might be poignant moans when your flatmate is away and recurring reminders of your inadequacy, like a chronic cough caught in cold weather, persistent, draining you, and refusing to leave.
But the beautiful thing about the future is, it only gets better, not because it's the future and we can box it as a place of positives, or because tomorrows are always better than today's. Not because we translate its uncertainty to mean good things, its silence to mean nobility, and its popularity to mean satisfaction, but because it has to get better, there is no other choice.
We cannot settle for less, you cannot settle for less, Sugar, you will fall in love someday.
Photo Credit: Foto.com.ng | Nsoedo Frank