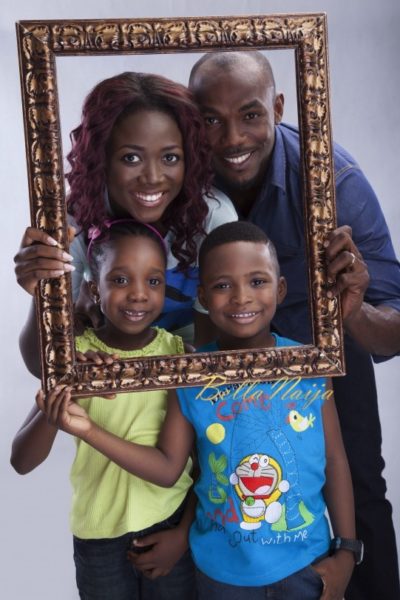 Over the years academic standards have steadily declined in Nigerian schools – especially when compared with the school systems of other countries. An environment of anti-intellectuals has been nurtured where value is placed on the certificate rather than performance making the system one sullied by mediocrity, neglect and political patronage where the government only spends about 1% of her GDP on education.
The crisis has led to a growing desire amongst a lot of Nigerian parents, who understand the importance of good quality experience, to seek options abroad. These parents want their children to attend a school with educational standards, which not only brings out the best in them academically and socially.
Nigeria is one of the top 5 countries that make up 20.9 per cent of non-British pupils in UK leading private schools according to the Independent Schools Council figures. This has made Nigeria a very attractive destination and next big education market for overseas schools looking to attract international students and leading to Expos and seminars in Nigeria.
The United Kingdom, given her historical and cultural ties with Nigeria, has become a popular choice with Nigerian parents seeking a UK standard of education. Parents therefore, enrol their children in these international schools in Nigeria because they offer the UK curriculum. These schools, in turn, charge tuition fees that are equivalent and sometimes even more than fees charged by UK boarding schools.
So the question then becomes, "Why not send your child to a UK boarding school where they can get the full immersive experience of what private education is like in the UK?"
Here are some of the reasons why Nigerian parents are hesitant:
Visas
Nigerians don't have free unfettered access to the UK; and so any academic pursuit requires visas. Many parents rationalize the options based on the existence of visa restrictions. Sometimes the hassle of getting a student visa, or subsequent visas to allow the parents visit, causes some problems
Distance & Visitation
Nigerian parents naturally like to be able to visit their kids in school. Having the child in the UK might pose a bit of a problem for the Nigerian parent, because of the distance. It may be argued that visiting a child in Maiduguri or Calabar from Lagos or Abuja is just as strenuous as visiting a child in the UK. But that may be like comparing apples and oranges. The cost of a flight from Lagos to Calabar is not the same as the Lagos-London route.
Unfamiliar Weather
Another reason why a Nigerian parent might be hesitant to send their child to school in the UK is the unfamiliar weather. A lot of parents, worrying about their children – especially of secondary school age – consider the harsh weather conditions as a constraint.
Negative Societal and Cultural Influence
There's notion – perpetuated mostly by the media – that sending your child to school abroad means you run the risk of negative cultural influences. You often hear things like the child may start dealing drugs, or become a gang member if he/she is sent abroad – especially between the ages of 11 and 17.
Guardianship
Having mentioned distance, visa constraints, and the fear of negative social influences, the last reason why Nigerian parents are hesitant on sending their children abroad for education is the issue of Guardianship. Knowing that you're based in Nigeria, who can you trust to take care of your child in the event of an emergency in school? The idea of asking a relative or friend for a favour may not necessarily be an option, which many parents are willing to consider.
A midway between these challenges and the ridiculously expensive British-style local schools is the UK Boarding school option. The UK boarding school provides a well-rounded education experience with a very varied range of extra-curricular and sporting activities to cover the breadth of interest that your child has. It provides an unforgettable experience for the kids, allows them to be independent, gives them a global mind-set and increases their international job prospects.
Some parents might think it daunting to consider their children away from home to study in the UK, but times have changed. With modern technology and a variety of organisations offering guardianship services to support your child's needs, most parents are opting to put their kids in the care of these professionals who have the expertise.
These organisations help with the full lifecycle of the educational guardianship process – from finding the right school(s), helping with the application process, 24 hour support for your child whilst studying in the UK and assisting to their needs – from attending parents' evenings, airport shuttles and even down to new uniform orders and replacement.
These things, however, little affords parents the peace of mind and insurance knowing that their children are safe and are in good hands.
What are your thoughts? Would you readily send your kids abroad for education? What are your thoughts on using guardianship services?
Photo Credit: Foto.com.ng