Free lunch. Who gives those nowadays? Walk through the gates of the Helpgate Foundation between 1pm and 3pm from Monday to Friday, and you'll find free lunch being served at the soup kitchen.The free lunch is accompanied with a ray of hope and a chance at another go at life; and that's because most of those who come to eat, are drug addicts, some of society's rejects, as well as unemployed graduates.
Temitope Emovon, founder of the Helpgate Foundation, is a lawyer and a pastor. She doesn't come with the ethereal "bless you child" that one is used to hearing, and you may pick up some hustler vibes from her, but there's also a certain calmness about her. She doesn't believe in sitting around and complaining, there's always something that can be done, and after she talks a bit about her background, I understand where those vibes come from.
"Between the night I finished primary school and the next day, my father died. I was the first child of eight children, and I found myself having to do a lot of things to actually go to school. There is nothing I didn't sell. I was selling milk – you know those days, everybody could afford milk, and nowadays, there are even sachets for those who can't afford it. Those days there was nothing like that. So I would tie the milk in small nylon bags and sell to my classmates; I sold Bournvita the same way too. I would also fry condensed milk and turn it to candy. I also made coconut candy, and the coconut oil that was got at the end, I would also sell that. I had an aunt who was selling plantain. She would give us the bottom part of plantain, which I would turn into chips and sell. I was very industrious, and that was how I grew up and went to school."
Tope financed her education right up to university, studying law at the University of Benin. She had started out with a desire to study pharmacy, because she had had a sickly childhood. "I discovered that the natural drugs are more effective than the orthodox. I took enough drugs as a child, and I took enough 'agbo', I took enough concoction. I wanted to do pharmacy to explore the local herbs," she explains.
The decision to study law came after an event that she witnessed one morning. "It was when I was in form three, during Diya's tenure as the Ogun state governor; I was going to school that morning and I saw people weeping. They had demolished shops…people who were struggling and not receiving any help from the government. Imagine demolishing the shops of widows…I felt it was mean. Throughout that day, I couldn't focus in class, and I decided that I was going to be a lawyer."
So maybe this is the part where we have a time leap and see the heroine in a cape, saving the people of less fortune, but no. In Tope's story, there was a slight alteration in the chartered course. Getting married to a pastor who didn't want an activist for a wife meant Tope couldn't practice, but it doesn't mean the yearning will stop and when you have a calling, no matter how far away you drift from it, you find your way back. "By the time I did the little venture I could in the corporate world, I just decided to sit back. Life is not all about money, what we can give back is important. I found myself meeting challenged people in the course of my work as a Christian and as a pastor's wife. I discovered that the church can only do this much."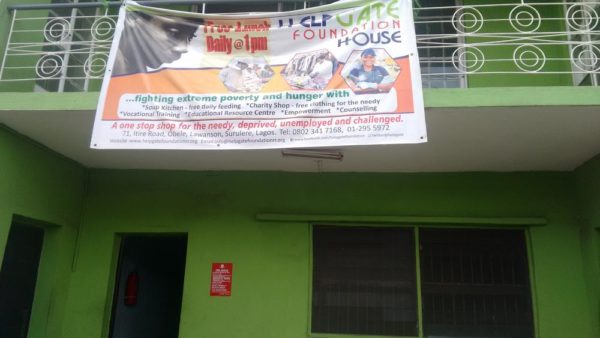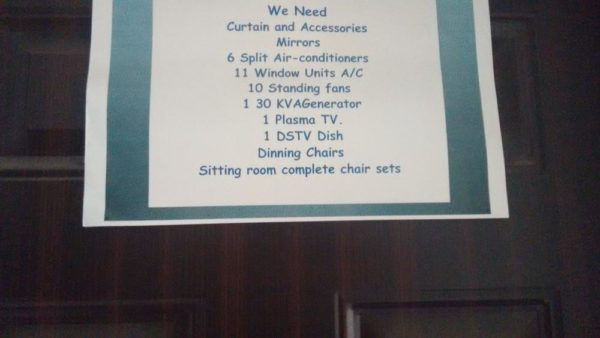 With that in mind, the Helpgate Foundation was born. Though it was registered in 2008, it didn't start running until 2013, while the free meals at the soup kitchen started in May 2015. The primary focus of the foundation is to reach out to drug addicts and aid their rehabilitation. In her experience, Tope found out that a lot of them had a hard time fitting back into society after rehab. "Most of the drug addicts who come here to eat are children of the rich, who schooled overseas. We wanted to start with accommodation before, but we discovered that many of them had been to rehab and back several times within and outside of Nigeria. So that gave me a lot of concern. They came back and found they had nothing to do, so they were forced to go back to drug addiction. No one cares for them and no one wants to take them home."
Helpgate Foundation is set up like a social enterprise venture. There are various enterprises (all of which Tope herself has engaged in at some point in time in her life), which provide jobs for those who need to be rehabilitated. "Most of them who come in to the kitchen, we try to encourage them to keep coming, and find out what can they do around here.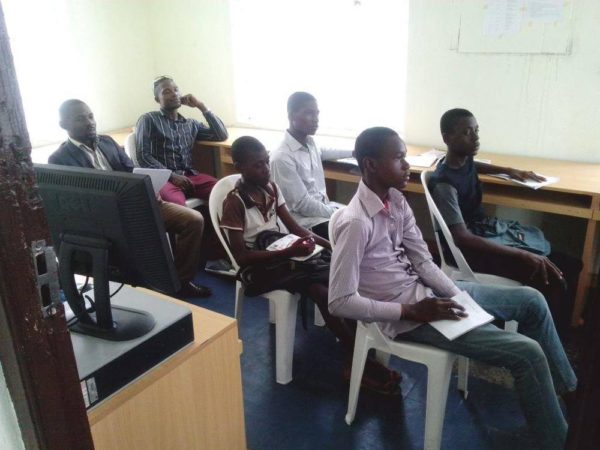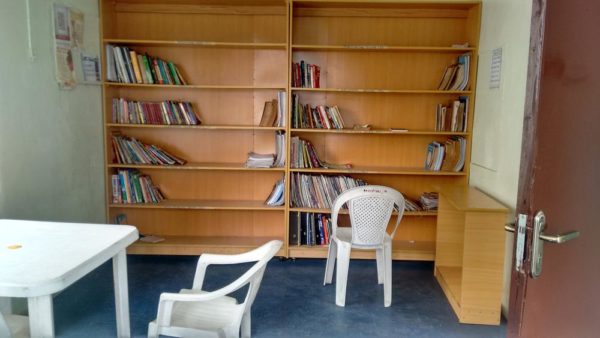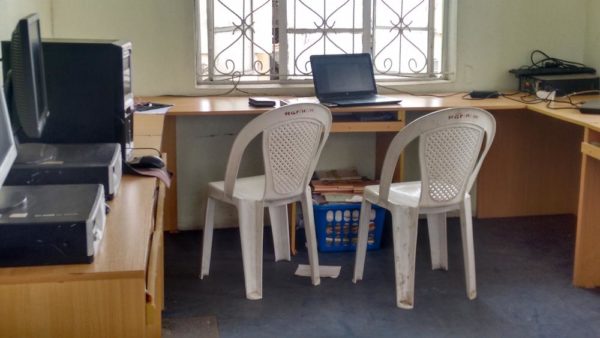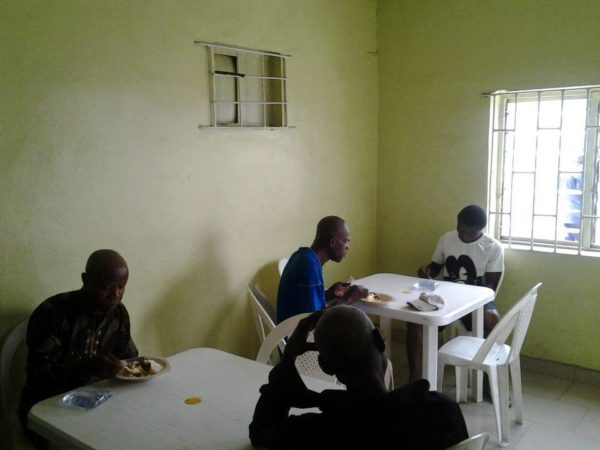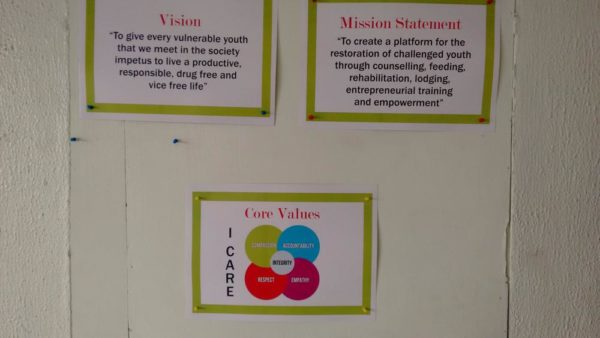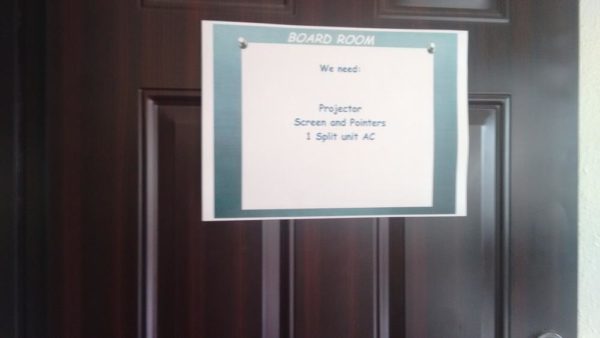 Tope found out that one of the drug addicts that came to the foundation knew about welding. We also have a welding machine. We discovered that one of our drug addicts is a welder. When we found out he was a welder, we got a a welding machine, and he has been working so well. At our church, he's doing a stage for us. He constructed a generator house, he constructed a cart outside. He did a door for us, he did our burglary proof, but because he is still struggling with his addiction, we're trying to get him to go to CADAM – the rehab centre managed by the Redeemed Christian Church of God. He'll be gone for six months, and we are trusting God that when he returns, he'll be able to stand on his own.
The enterprises running under the foundation include: a soup kitchen which offers free lunch everyday. Due to limited funds, the soup kitchen can't afford to feed more than 30 people a day. "If we're able to get organizations to partner with us, we want to feed at least one hundred people a day," she says. Aligning with her vision of a social enterprise venture, the soup kitchen can also provide catering services. "That would also create jobs for widows. If we get companies to hire us to cook for them, or run their staff canteens, I will employ so many people – to clean, cook, and the work will just keep going on."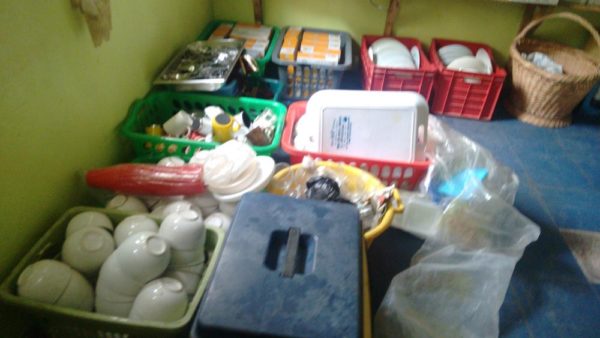 There's the laundry department too, but like most businesses in Nigeria, steady power supply remains a challenge. There are two young men at the laundry when we get there. Tope inquires from one of them about an order that should have been delivered. The young man is Harrison Adekunle. He started volunteering at Helpgate in November 2015. He graduated from the An-sa-ru-deen secondary school in 2009, and due to financial and family issues, he has been unable to proceed to a tertiary institution. He is presently living with relatives, and is the first child of three children.
Thanks to Helpgate Foundation, he attended a training on garment care. He learnt a lot, which opened his eyes to the fact that he could start something on his own. Harrison is interested in designing and making shirts.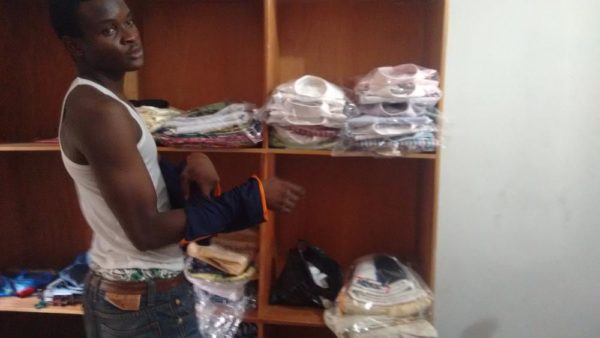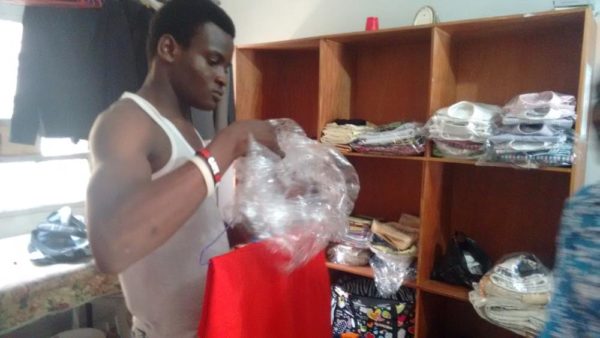 There used to be a juice-making unit, but it had to be shut down due to the lack of electricity and not enough funds to invest in an alternate source of power.
There's a library, but no books. "Children need to be able to come in here and read," she says. There's an ICT room complete with tables and chairs, but no computers.
The foundation also used to run mentorship sessions for graduates at some point. During her interactions with them, Tope observed that a lot of them had no clues what to do with their lives or how to go about achieving their goals. They don't know how to set a target. Some of them don't know that you can save, even though you are not working a regular job. By the time we started analyzing, when you calculate the money that people give you, you will find out that you are earning more than those who even collect a salary every month. We really need to help our graduates. A lot of them are just unemployable. Some of them can't even read, they can't engage people. They are cowered, they can't give their opinions."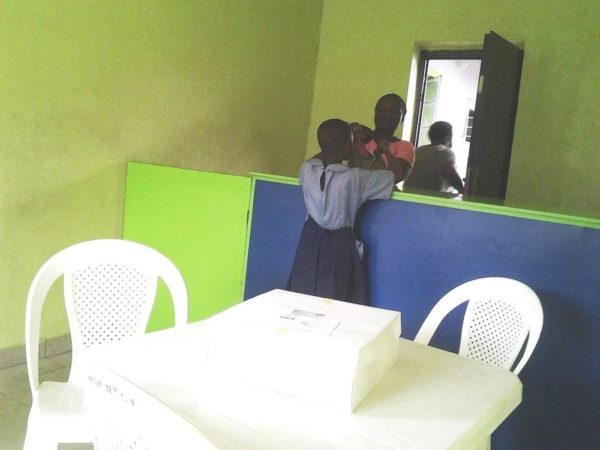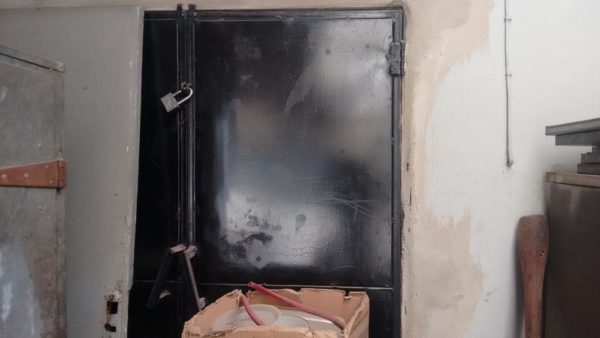 She goes on to highlight the advantages of volunteering. "We want Nigerians to understand that NGOs are where they can build up their capacity, instead of staying at home, come and volunteer. Volunteering can help you learn some skills, it can help you learn office ethics. Abroad, volunteering also helps their economy. If people know that time is of essence, even if you do the work and you don't get paid, eventually it will pay you, because you have the skills stored and when demand is placed on that skill, it turns to money."
So if you've got teenagers on holiday, those who've finished secondary school, or those waiting gain admission into the university, or if you're waiting to get a regular job, you could just go check out the Helpgate Foundation.