It's been a vacation of love sun sea and lemons for Beyoncé and Jay Z on their recent vacation beycation. The couple and their daughter Blue Ivy, have been dishing travel, couple & family goals since they set off to their first holiday destination, Hawaii.
Love On Top of the rocks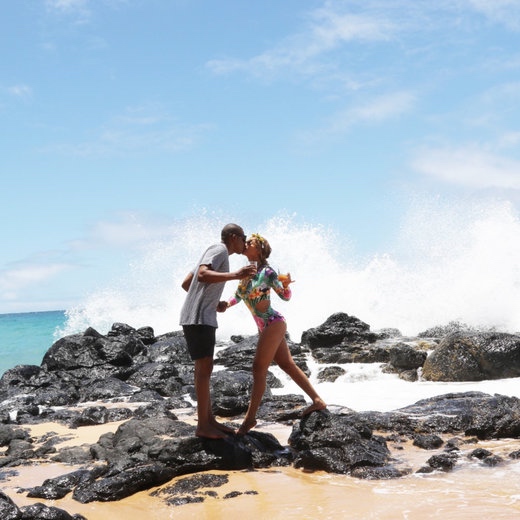 Another thing we noticed, Beyoncé has added her own twist to the popular saying, "when life gives you lemons." In her case, after making Lemonade with the lemons, she wore them! Almost all her clothes and accessories from her vacation have lemons on them.
See the Photos
Photo Credits: Beyonce.com