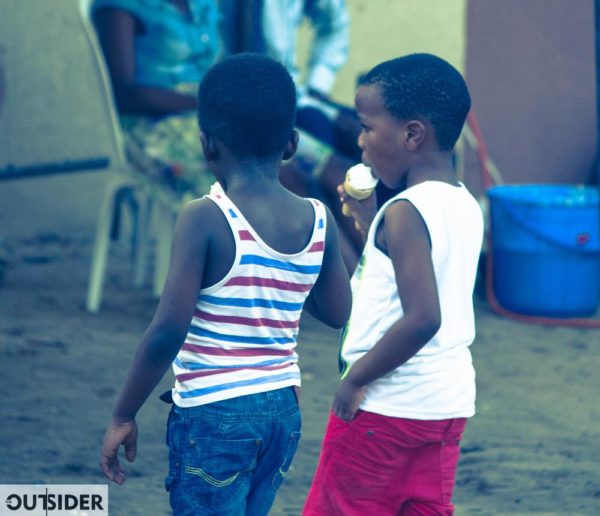 Recently, I participated in a writing workshop organized by the good folks at Goethe Institut. One of the exercises involved writing about our names; what does it sound like, remind you of, is it a good name? My favourite entry was from Edwin [@EdGothBoy] who described living life with a twin name and what it felt like to be given a new name. It was a beautiful story. Taking my favourite words from his story, [word in italics], I recreated a story of twin love and unlove. Enjoy.
***
'When I was born, I only had ten minutes of life as myself before I became half of something'.
'Twins, twins. Oya smile for me'
'Are you twins?'
'How is your brother?'
'Who is older?'
'Is it true that you always know what your brother is doing?'
'Where is your brother?'
'I am not my brother's keeper' – or something like that – is what I have always wanted to shout at the world. Imagine if your identity was always defined by another's.
It's nice being a twin but still. I want you to know that I am me and he is he and we love each other, but still. I don't want my behaviours, attitudes and the corpus of my being to be defined by how alike or contrasting they are to another's.
Ejimma, Ibeji,Tagwaye. Different words that remind me that I will always be half of something.
 *
'Ten minutes seems so trivial but to me it means the world'
Sometimes, I look back at the tract of time between 1:10 a.m. and 1: 20 a.m. It's the only time I was ever alone; it's the only time I was allowed to be alone. After that, we have been in chains made of stares, glares, names and matching clothes.
It's the difference between senior and junior, big meat and small meat, the first and the last – well, not really the last.
It's why I feel so protective towards him. It's why he calls me when it all becomes too much for him. It's why my dad always asks me 'where is your brother?' and never asks my brother 'where is your brother?'
It's why I punched that guy when we were kids.
It's why I am responsible.
*
I hate that I pretended not to really care;'
When mama finally allowed me to choose another name, not this Kehinde and Taiwo business.
When I was finally able to be myself, just Edwin.
When I walked the first steps of individuality without the constant reminders of my link.
When I realized that the link was finally private, something I could cherish because love like all great things does not have to be public.
When I realized that we were finally free – just 2 boys who grew up together, felt responsible for the other and loved each other but still – just 2 boys.
'My brother and I are a pie-chart of tribes, of identities, each one laying tenuous claim to our lives.'