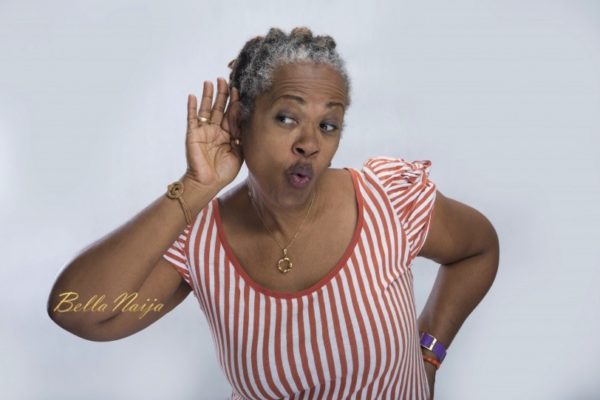 The year Mama Nkoli met Mama Bene, it was 1997, upstairs in the Tejuosho mall, Yaba.
She had missed her way from the children clothes section, and was trying to get out through the gate near the rail tracks.
Nkoli had scrunched her 11 year old nose at the cocktail of pigs, goats and cow's blood, splattered on the once white tiles. Despite trying to squeeze into herself and move on as quickly, her gown caught in a protruding nail, from one of the butcher's table. Her buttocks and mickey mouse themed pant unraveled in full glory. Nkoli had begun to cry immediately.
Her mother exchanged a few words with the butcher, who seemed truly sorry. It was in the middle of this, that a chubby woman, overly attired for the market, burst into laughter.
"Nne, stop crying nu, at least it did not tear your pant too"
Mama Nkoli laughed a little, enough to let the woman know she was grateful for the intervention, and also not so much as to make Nkoli think she was making fun of her.
"Come, my shop is upstairs, a na m akwa akwa, I will stitch it now for her" the woman, offered and turned to lead the way, not checking to see if they followed, but they had.
***
Fifteen years after, Mama Bene had made dozens of attires for Mama Nkoli. Her personality endeared her to you. Customers would leave their houses in the morning and go to see Mama Bene, with other clearly outlined plans on their to-do list. She would hold you down with her laughter, her teases, her gists, she made dresses for a good number of rich women in Lagos, Enugu, Asaba, and beyond the shores, all her customers agreed that visiting Mama Bene was a day's job.
You would sit opposite her and feast your eyes on her feet as they pedaled , on her fingers when she chose to hand-sew some fabrics, on her elbows when they bent at the Ironing board.
The only thing wrong with Mama Bene, apart from complaining that her daughter Benedicta had refused to learn to make dresses, was that the evil spirit that plagued tailors plagued her too.
"Please, aunty, please, the event is on Thursday, don't disappoint me I beg you in God's name"
Many a customer would plead.
"Ahannn, customer, don't you trust me again? It will be ready by Monday sef"
That was an assurance both Mama Bene and the customer knew was false, Mama Bene would end up giving them the dress after the event was past, or on the morning of the event when the evil spirit's grip on her loosened. They would frown for her, but not for long, because another event would come up and they would want to outshine mamywata, and only Mama Bene could craft to suit that heavy ambition.
Nkoli was getting married.
"Mama Nkoli, olooma gi achapugokwa o, your orange is ripe!"
Mama Bene hailed her now long time time. The two had become inseparable since the abattoir incident. Mama Nkoli beamed with gladness. As she stood to have her measurements taken for the attire she would don as mother of the bride, she remembered silently, the day she taught she had lost her friend.
On the day, in December 2007, when the Tejuosho market building collapsed in a fire, Mama Nkoli had run about like a headless chicken, screaming
"Enyi mu o! My friend o" and refusing to be consoled.
Mama Bene ought to have been in her shop, predalling away her backlog from the Christmas season. Perhaps, one of her lies caught up with her that morning-  I couldn't finish your dress, I had diarrhoea. Mama Bene huddled truly on her W.C, had escaped death. She would continue life, unrepenting of her penchant to disappoint customers.
They both aged gracefully, shared the joys and pains of rearing their children together, fought, made up. Mama Nkoli had joined in helping to douse the fury of countless customers, even when her own dresses sat abandoned in Mama Bene's client wardrobe.
Mama Nkoli smiled a reply
"Ahhh o nne, ekene diri Olisa thanks be to God"
Mama Bene, excited prodded and turned her about endlessly
"Nne, why are you measuring my hips na, isn't it double wrapper again?"
Mama Bene frowned
"Mba, it is not in vogue anymore, now we sew the skirt and you tie the George on it"
She nodded, her friend was the dressmaking goddess after all
***
"Mummy! She is not picking" Nneka, informed her mother.
Mama Nkoli was getting frantic. Her friend would not disappoint her today, not on Nkoli's wedding day.
"Aunty, you have to stop coming into Nkoli's room, you are getting her tense" the maid of honor politely informed her.
"Lolo, wear something else, the mass begins in twenty minutes" her husband chided "We are leaving now"
She picked a blouse and wrappers matching the wedding color themes and got into the car, with face like an ugly thunder about to roar.
Everyone kept off.
The wedding mass was over, she decided to get herself a spot to cry out her anger and hurt and get it over and done with. She retreated to the stairway leading upstairs, sat and cried. Asking herself those questions you ask yourself when you feel that your foolishness is the only reason you are in at a tight spot. She headed back to the fountain, they were not parishioners of St.Dominic's Church, Yaba, but they loved the ambience and agreed that the mass would be celebrated there. There was also the proximity to the reception hall at Unilag multipurpose hall.
She smiled and received all the congratulations warmly. Her husband beamed at her, for years he had seen her mask her sad feelings with a graceful facacde, today was not an exception. The ride to the reception was smooth.
Papa Nkoli decided to empty his bladder just at the same time the MC would call them in, they quickly decided that the groom's parents danced in first. She decided to check on the caterers when someone tapped her in a familiar brashness
"Mama Nkoli, Bia! Come to this corner and change!"
She stared long and hard at her friend, and moved on.
Mama Bene ran after her
"Nne, it's not like that, I ran out of red thread, eziokwu, before the markets could open for me to buy ehn…"
Mama Nkoli waved her off
"Leave me, please" she barked. She would finally make do her resolution to get rid of the friendship, it couldn't survive this betrayal.
***
It was two months after her wedding, Nkoli and her husband huddled in bed, excitedly going through their wedding album
"Ehen, if you see how my people were hailing your mom ehn!"
Nkoli looked puzzled
"What did she do?"
He pointed "Is it not big women that wear two outfits to their daughter's wedding?"
Photo Credit: Foto.com.ng