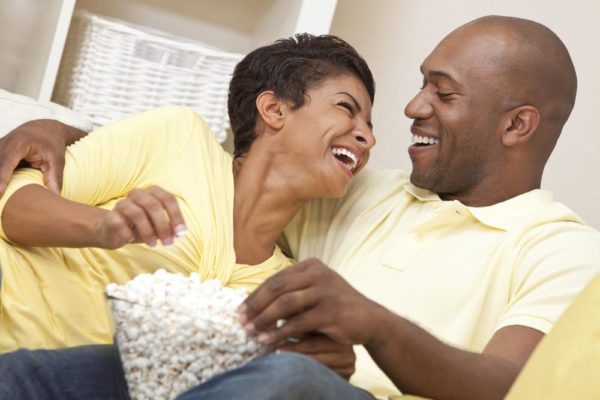 The culture of movie going is one that can be said to be on the upward trend in this part of the world. However, a vast majority of film lovers are yet to embrace the cinema-going spirit; preferring to see films in the comfort of their homes. Seeing films in the cinema is yet to be a principal norm in our society.
Let's take a dive into certain core reasons why you should see a film in a cinema and not in your living room.
The Experience
The differences between the both experiences are wide apart. The distractions from various elements in a familiar environment make it unsuitable for the purpose of maximising pleasure in entertainment.
While seeing a film in a living room, one is bound to be distracted by several happenings such as interrupted power supply, the need to give attention to or engage in a conversation with someone around, having to battle with the limitations of pirated copies – cracks, poor picture and sound quality incomplete scenes etc… It gets all worse when you are seeing a suspense filled film with that talkative relative of yours who is probably seeing it for the third time; you will be definitely getting a free and unwanted audio version all the way to the end – killing the whole fun.
Meanwhile, the cinema it is a different ball game. It all begins with the welcoming aroma from freshly popped corn while you are purchasing your tickets and snacks. Then it follows with the sound from the LCDs showing the latest trailers, letting you know what to watch out for in coming weeks and months. In the screens, it's a new world – the big, sharp pictures from HFR (High frame rate) screens, the effect from the surround sounds making you feel whispered to and springing up goose bumps on your skin, the cool temperature from uninterrupted air-conditioning and best of all – the 'in the scene' effect of the glasses (if you are seeing the film on 3D). The experience is simply incomparable.
The Fun
Leisure is most pleasurable when it is experienced in an unusual environment. And if your idea of leisure includes adventurous flirting, hanging out with your spouse or folks or networking, then cinema going may just be the suitable niche for you. At cinemas you have unlimited access to the right atmosphere to establish, nurture and strengthen relationships; be it romantic, business, family or friendship. You can never underestimate what seeing a film together with your spouse, kids, friends or colleagues could mean to them or how far a pack of popcorn and drink could go in wooing that lady giving you a tough time. You could also discuss one or two business ideas with a colleague at the table while you both wait for your film to go in. In a nutshell, the cinema environment has all it takes not only to checkmate your boredom but to strengthen the bonds of relationships you cherish.
The Refreshing Feeling
After the hustle and bustle that comes with the daily demands of our jobs (especially in busy cities like Lagos), it is normal to seek a perfect haven to escape and refresh your entire mind. That feeling is a perfect description of what happens after you see a film in the cinema. You just ease out all the cortisol accrued from the office before racing home to meet family. For real film lovers, the cinema is a perfect escape from the traffic chaos they encounter after work; many people prefer spending time at the cinema to hit the road after it's free. You can join this train if you haven't. Trust me, it's fun…
So, whether you're thinking about how to enjoy an uninterrupted movie experience, or you're looking for a perfect environment to give your friends and family a treat, or a perfect escape from the bustle of a city, the cinema is just what you need. Start thinking cinemas…
Photo Credit: Darren Baker | Dreamstime.com