I am sure you will all agree that one of the best places to buy fresh fruits and vegetables at an affordable price in Lagos, is the open fruit markets under the Falomo Bridge. Yes, vendors can get a little out of control, but the fruits they sell are pure, whole nature – so it's worth all the pushing, loud talks and giggles.
So I took my time with this post, as now I am working on building my nutrition base in Lagos – where I will be counselling people on how to loose fat rather than muscle through healthy local food. So I am hoping to see you all there soon, check my profile here for more information. My diets will always reflect on what I believe most "We are not smarter than nature, we need to eat real, whole food".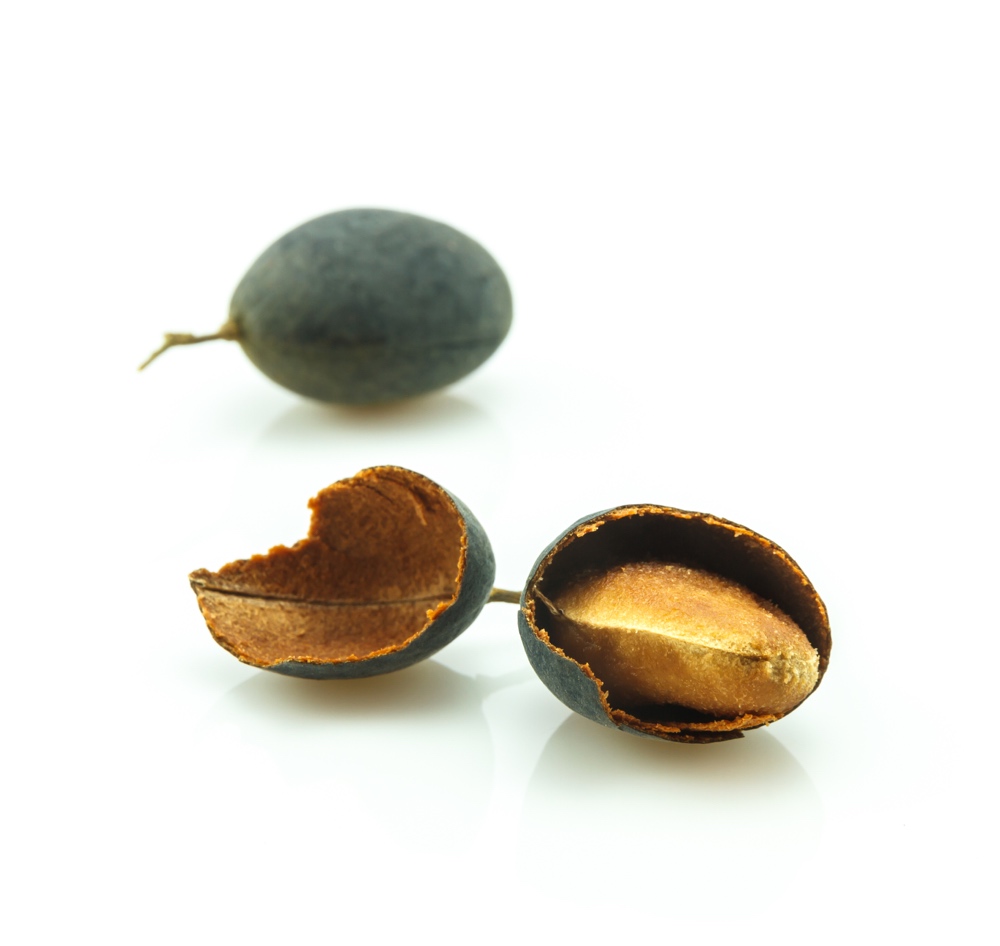 So getting back to my post, I was talking to my colleagues, just when a close friend from Benin made me try what he called 'Assonswen' which yorubas called 'Awin' which I call 'Black Velvet'– all these names for one very healthy fruit. This fruit is surprisingly high in proteins (which is very new as fruits are not protein sources).
The high content of Iron and Vitamin C makes it a fruit to start your day with to give you those extra calories to push you off your bed. It is also great for those with type 2 diabetes, fatigue and anaemia- a natural cure for all the complex health issues. [1]
Now I tried some very Indo-Nigerian recipes by using the leaves and the root which are known for their medical properties and here are my favourite recipes
Awin Mushroom Fried Rice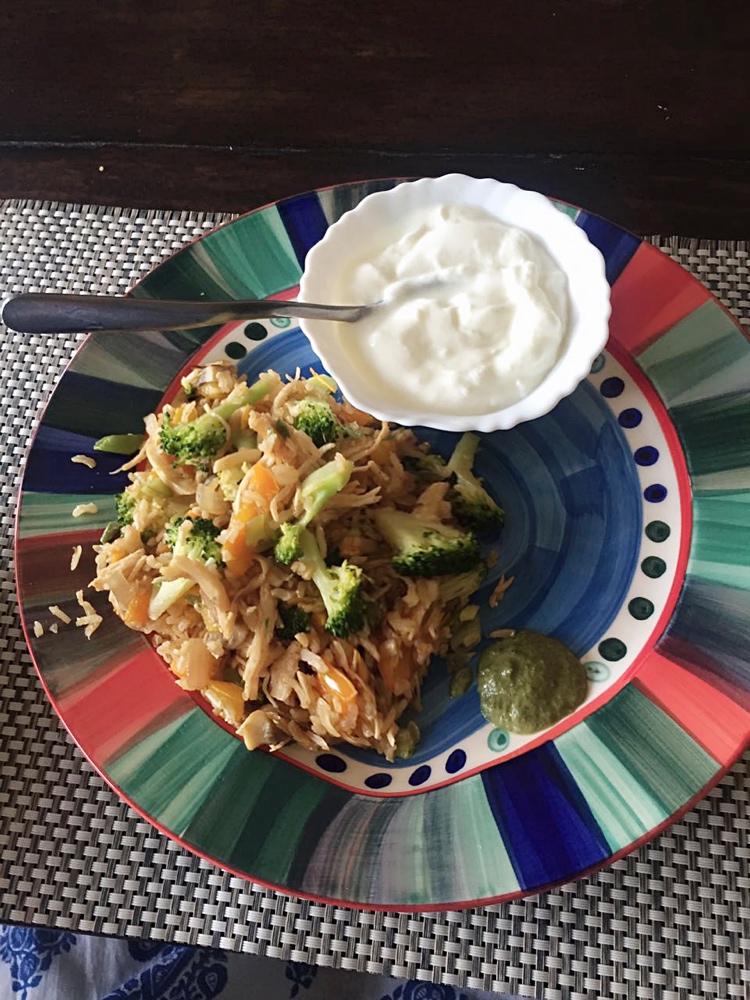 The aroma of this Awin Mushroom Fried Rice is very unique and great. The mushrooms and awin puree are sauteed in soya sauce on a high flame. This can be served alone or with chilli gravy.
Recipe
Heat a wok with oil on a high heat. Fry garlic until it turns aromatic without burning it.
Fry spring onion whites or sliced onions for 1 min.
Add the awin puree, mushrooms, bell peppers and chili. Stir fry until they are cooked tender and soft. This is a good point to ad any vegetable of your choice, I added broccoli.
Add soya sauce, vinegar and sauté for a min. You may also skip soya sauce and vinegar and use any other preferred sauce.
Sauté for 1 min.
Add cooked rice, salt, pepper powder and spring onions greens. Sauté for 2 mins.
Serve hot.
Here's an easy way to make your Awin Puree:
Take out the seeds, soak the skin in water and puree it in a blender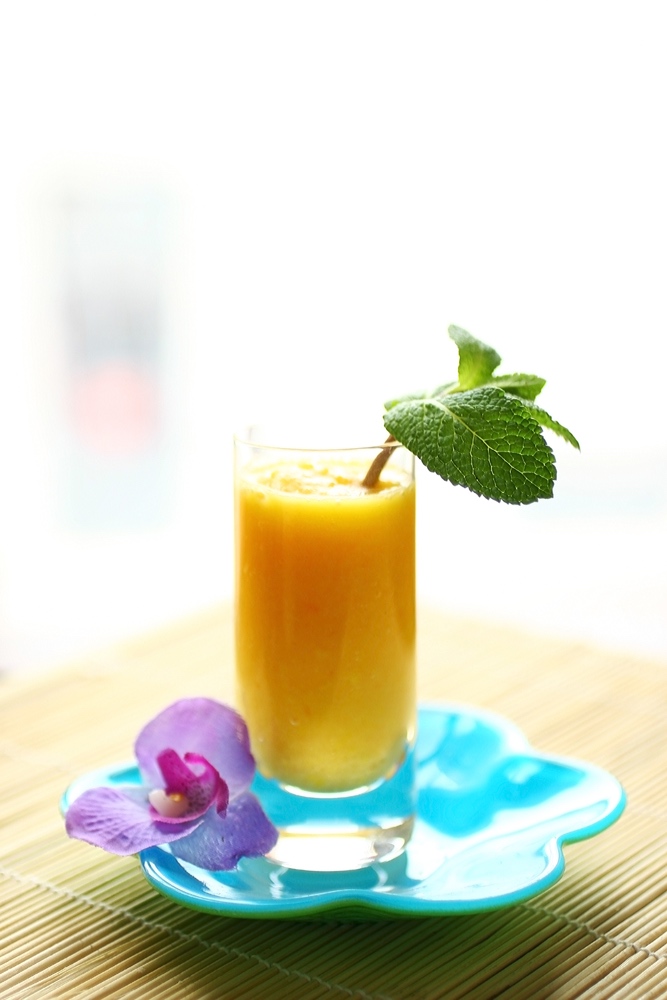 Awin Mock Tail
This mock tail is exotic and refreshing, give it your kids when they are back from school or have it at your house parties – it's always a winner.
Recipe:
In a large jug add 2 glasses of fresh watermelon juice, some pieces of oranges and 2 tsp honey and blend
Add the 2 tsp awin puree to this and blend again, garnish with mint leaves and serve chilled
Awin Chicken Wings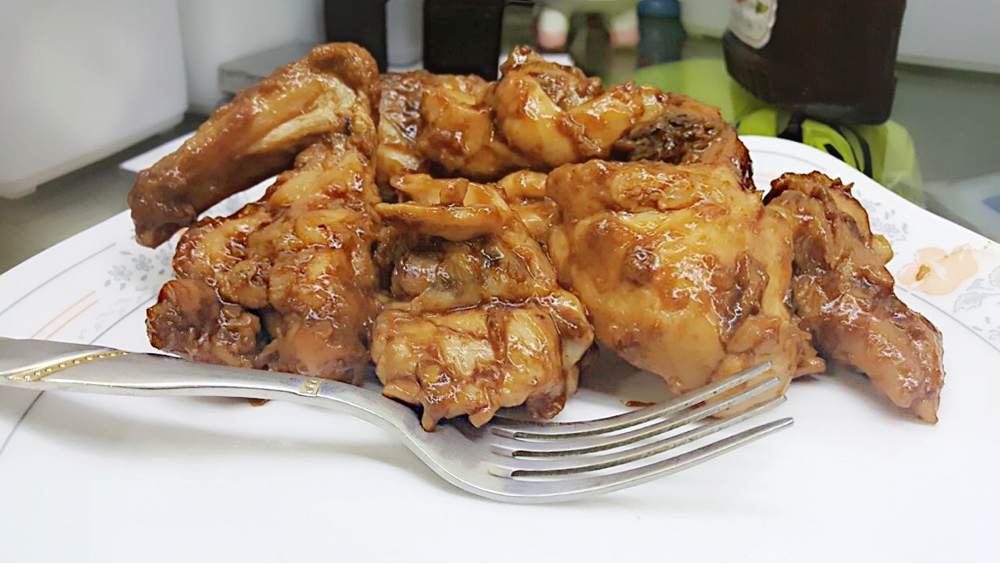 This is the best of all the recipes I tried because its quick and easy to make, and it always leaves the people wanting more.
Recipe:
Make awin puree
Add 3 tsp of tomato sauce and 1 tsp tabasco sauce
Add some oregano, basil and coriander to your liking
Pour it on freshly grilled chicken and mix till well coated.
Yummy! You will lick your fingers after this one. It's tangy, tasty and irresistible.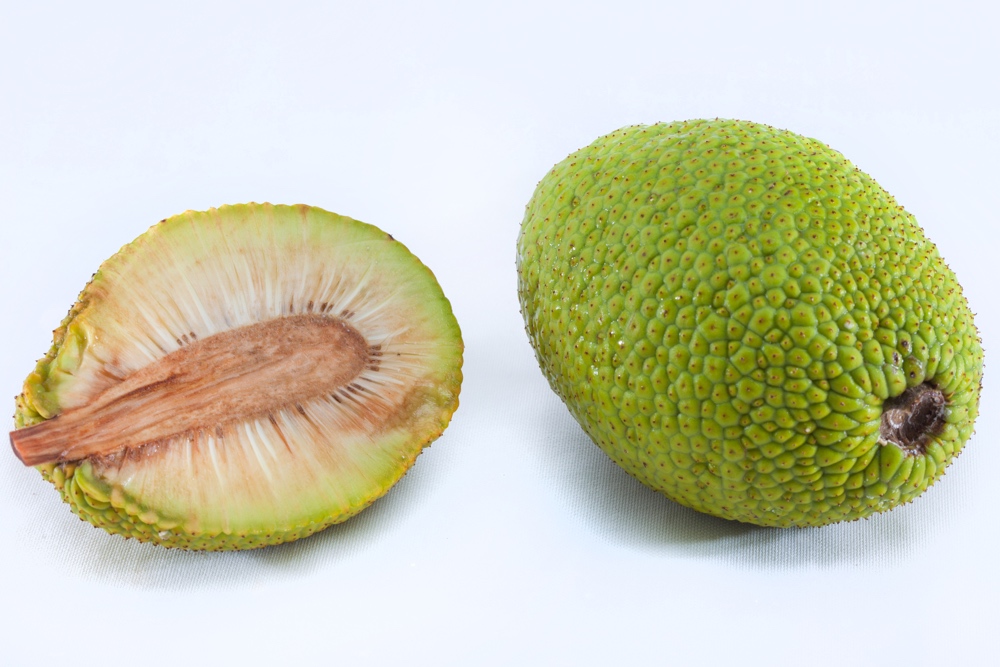 The next item on my list is the Breadfruit and I am so sure most of you know about this one. This breadfruit is high on Fibre, Vitamin A and Potassium making it a healthy substitute to our baking flour. Breadfruit has a starchy texture that holds up well when baked, boiled or when cooked in numerous other ways. It's proven to protect the body against high BP, raising glucose levels and repetitive gut issues. The digestibility of pounded breadfruit can be increased by 50 % if you soak it, dry it, roast it and powder it – all this basically kills the anti-nutritional factors that are responsible for you feeling bloated after you have breadfruit. Also known as 'Wild Jack', the breadfruit is a well accepted delicacy all over Nigeria. I personally prefer yam over breadfruit, so I tried to use breadfruit in different ways and came up with these delicious sweet treats which are super healthy. I have substituted baking flour (which is full of stubborn carbohydrate) with this healthy breadfruit flour.
Breadfruit Flour
Clean and slice the breadfruit
Spread it on a wide tray and let the sun works its magic on it for 2 days to dry it out
Grind the dried breadfruit slices into a powder
Use a sieve to purify the powder and make it uniform and fine
Store in an air tight container.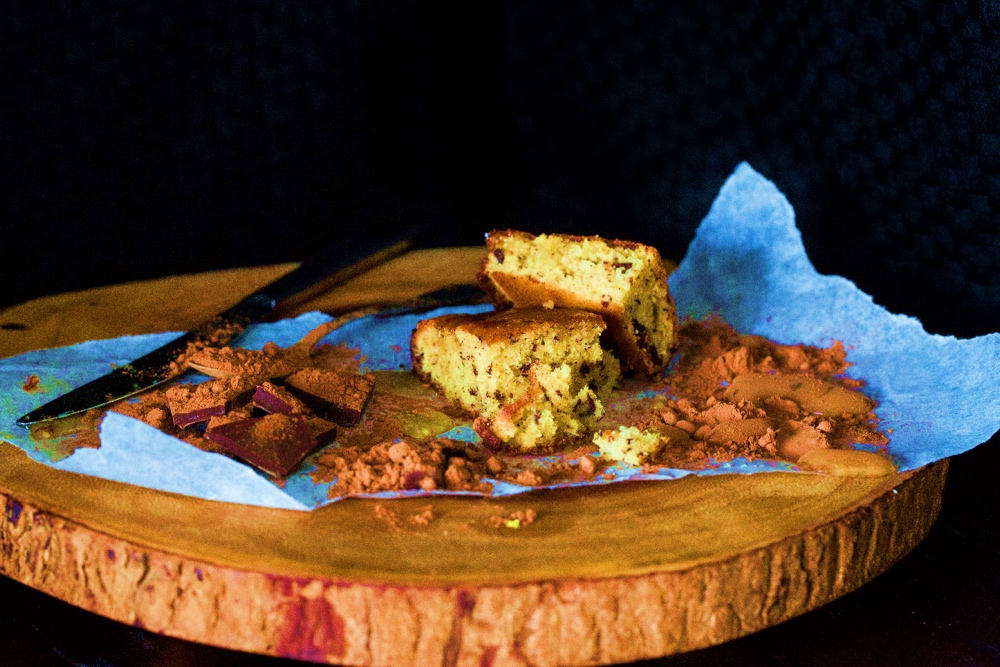 Breadfruit Chocolate Snacks
Recipe:
Grease an 8 inch square pan or line with foil.
In a medium bowl, combine melted butter, cocoa powder and stir until cocoa is dissolved.
Add sugar and mix well.
Add eggs one at a time and stir until well combined.
Stir in vanilla, breadfruit flour and salt until you no longer see any flour (do not overmix).
Spread in pan and bake for approximately 25 minutes.
Cut into blocks, pour some hot chocolate sauce and enjoy!
Walnut Breadfruit Cookies
Recipe:
Preheat the oven to 375 degrees F (190 degrees C).
Grease cookie sheets.
In a medium bowl, stir together the breadfruit flour, white sugar, brown sugar, and baking soda.
Add the egg, vanilla, and butter; mix until dough forms.
Stir in the chopped walnuts (this is for added crunch and nutrients).
Roll dough into 1 inch balls and place 2 inches apart onto the prepared cookie sheets.
Bake for 8 to 10 minutes in the preheated oven, until the edges are golden brown.
Allow cookies to cool on baking sheet for 5 minutes before removing to a wire rack to cool completely.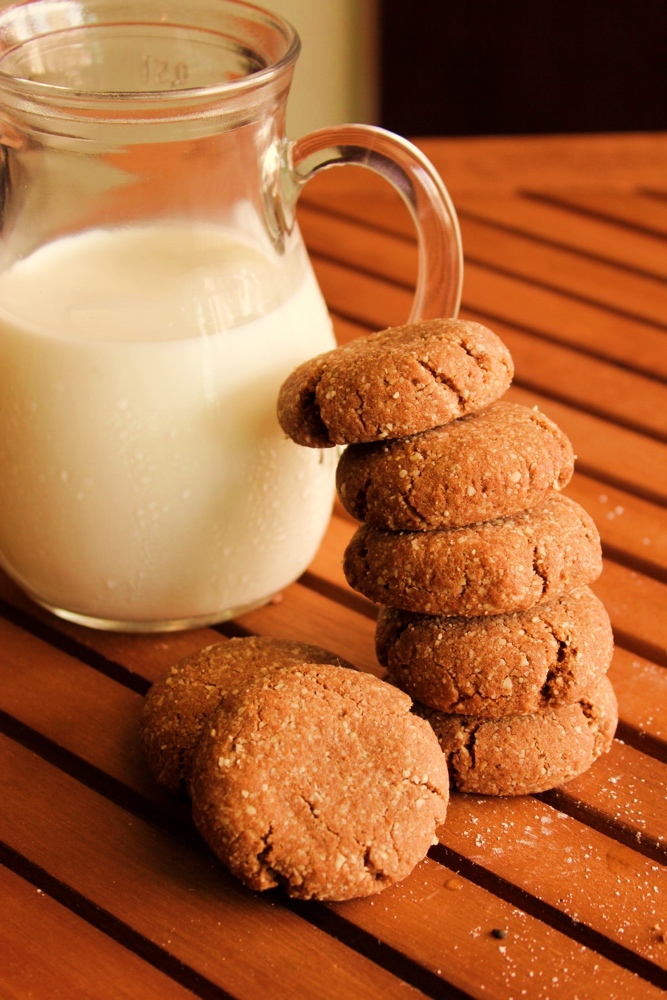 Now for the third one, I am so sure many of you saw it, passed it and bought raspberries instead – Pawpaw!! This fruit is a store house of Vitamins like C and A. This fruit boosts your immunity and protects your body from cancer growth cells. They are exceptionally good for male vitality and ageing. This fruit should be a favourite for both men and women, so buy one now – I always see many Lagosians eating it raw which is the best way to consume it. I tried something different the Indian in me wanted something spicy yet nutritional so I went for these Pawpaw Lamb Kababs
Pawpaw Lamb Kababs
Ingredients:
Raw papaya (thick grated) – 2 cups
Sweet potato (thick grated) – 1/2cup
Lamb (grated)-1/2cup
Salt – 1 tsp
Red chili powder – 1 tsp
Turmeric – ½ tsp
Coriander Cracked – 2 tsp
Ginger chopped – 2 tsp
Eggs – 1
Lemon juice – 1 tbl spn
Green coriander chopped – 2 tbl spn
Canola oil – 2 tbl spn
Recipe:
Apply salt to raw pawpaw, lamb and raw potato and leave aside for 5 mins.
Press them to release water and put them on a paper towel to dry
In a large bowl mix all the ingredients except oil.
Add the raw pawpaw, lamb and potato. Mix well and make rough thin patties.
Heat a pan and add canola oil. When hot add pawpaw-lamb patties to the pan and cook on both sides.
Serve hot with a lemon wedge.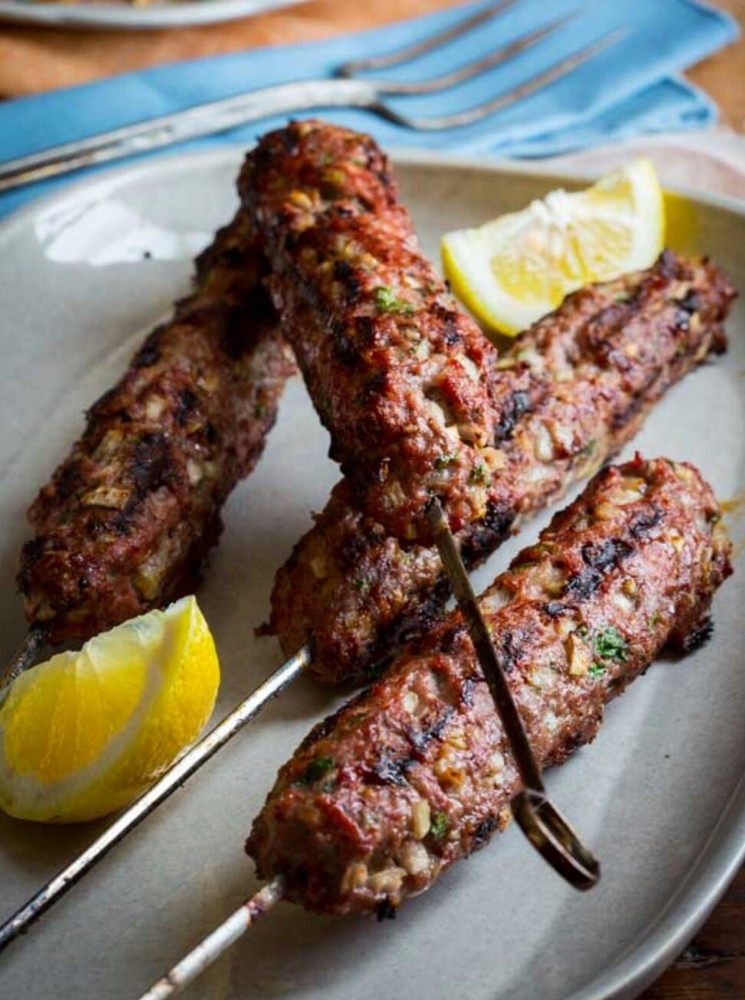 Here's another recipe for Spicy Pawpaw Curry, which can be had with rice or pounded yam (it awesome, try it!). It's simple, cooks fast and can be added to a great packed lunch for growing kids.
Spicy Pawpaw Curry
Ingredients:
Pawpaw – 1 medium / 1 bowl (cut medium cube size)
Chicken breast – 50 gms
Potato – 1 medium / ½ bowl (cut medium cube size)
Onion – 2 medium (finely chopped)
Garlic cloves – 3 big (crushed)
Tomato – 1 big (medium chopped)
Maggie cube – 1
Coriander leaves – 4 tbsp (finely chopped)
Oil – 4 tbsp
Salt – 1 tsp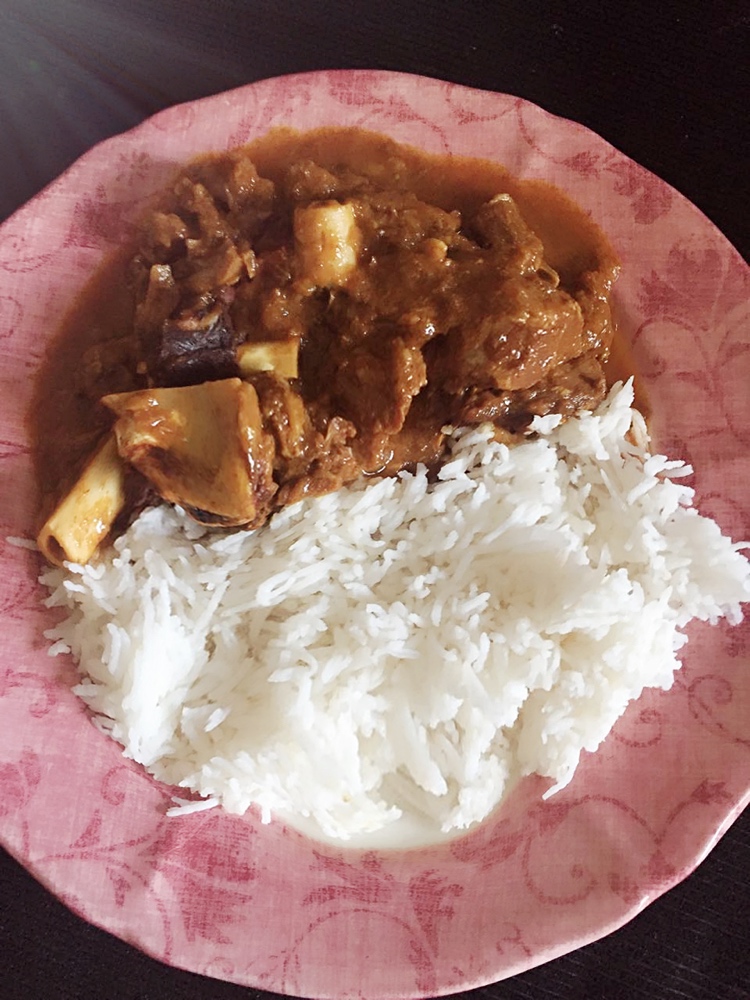 Recipe:
Wash pawpaw and potato cubes and drain excess water from it.
Put a nonstick wok pan on medium flame with 2 tbsp oil.
Once hot, add papaya and potato cubes and sauté for 5 mins. Keep it aside in a plate.
Place same wok again on medium flame. Once hot, add chopped onion and crushed garlic. Sauté for 3 mins (till onion becomes transparent).
Add chopped tomato and mix well for 2 mins.
Add red chili powder, turmeric powder, cumin seeds powder, coriander seeds powder, salt and sauté for 10 mins.
Add fried potato and papaya, saute for 2 mins.
After this add 2 cup water, 2 tbsp coriander leaves, green chili, garam masala, mix well and cover for 5 mins on low flame (if vegetables are not cooked then again cover for 5 mins more).
Open cover and add the remaining coriander leaves and serve with rice (or any side of your choice).
I really hope you liked these recipes, wait for many more as I go on with my journey to discover health in the most natural way possible. Do shout out for healthy diets at my new office at Diet234.
Till then be enthusiastic, eat healthy and stay fit!
Source & Photo Credits: Nitya Hullur, Dreamstime, International Food Research Journal [1]