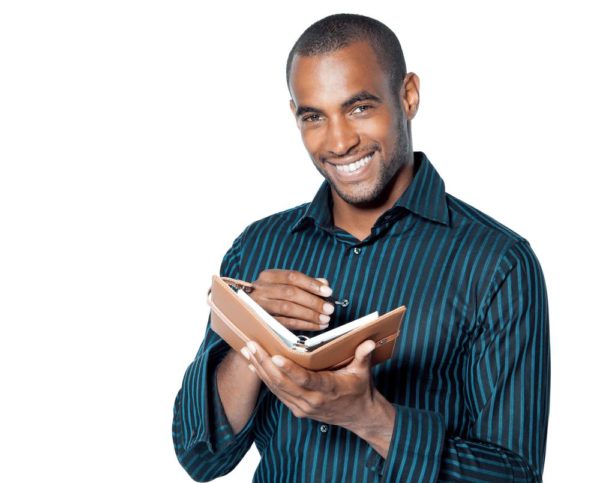 For a moment, forget what you see in the movies. Nobody suddenly grows while watching plate or playing 'Mr. Macaroni'. It does not happen. I know how "seven years later" in the movie 'The Figurine' just happened before you could blink, but trust me it feels longer. Ask Ramsey Noah.
If you were like me, you're also deceived into believing that great things happen suddenly, that there's excellency in speed and all the one-sided bullshit society spill just glorify their lies. Perhaps, my people knew what they were saying when they advised that in a wrestling match, a hasty stance and a terrific fall go hand in hand (evèn khirikhiri kevbè udemwèn oghe dan ògba khian). Trust me, I'm not advocating mediocrity here or a snail-plated lifestyle, I'm calling for a re-check on our sanity!
Nowadays, It does not matter what national issue you discuss with some Nigerians, they will just jejely compare Nigeria with our Western neighbours just to remind you of the developmental gap and lag.
One day in my hostel, I made the honest mistake of professing my awe for originality of Kunle Afolayan's 'October 1' and the breakthrough of AY Makun's '30 Days In Atlanta', what followed was nothing less of what happened in the days Pentecost. Only that it was not the holy spirit that came this time, but reprimands and reminder of how nothing good has ever and will never come out of Nollywood. I was shocked to also learn that day that majority of Nigerians still hold in thought that Nollywood is no different from what was in the days Of 'Egg of Life'. Where have they been? The industry has grown nah! Abi?
No doubt, some movie makers, whether for the sake of quick cash, pursuit of the kerosene-kind of fame or outright unprofessionalism still dish out crab and call it a movie with parts 1- 6. But which country's movie industry doesn't give occasional junk? Unlike us, they swallow it, correct it, learn from it and ultimately grow from it. You don't see it because they hide their flaws so enough for you to miss. But what do we do? We spread our flaws, wound the morale and kill the market. Aside these, there are also great productions. Go and wash those sand off your eyes in the river of Jordan and come and see that Nollywood has greatly improved and is improving. But again, how can you see when you don't watch those 'fake nollywood movies'. You should know, even improvement takes time.
It's funny how we can accept series of foreign production shortcomings but are never able to forgive our own technical flaw. From a Chinese monk displacing a 30-width tree with a single blow to an incredible hulk whose trousers expands and shrinks as he transforms back and forth while his shirt is left in ruin. From the whole cast suddenly dancing uniformly to the song sung by the protagonist  – who also seems to have suddenly turned Taylor Swift, to two sweet but shallow teenagers who have fallen in love and strangely live happily ever. But, when Nollywood just shows Mercy Johnson in a secondary school uniform or the poorly reeneacted wound of an accident victim, we will just lash out forgetting that sophistication takes time.
It is same in our national football, when an indigenous coach fails, we (the whole country) clamour for a foreign coach (mind you, foreign here equals white). If the foreign coach fails, it's the slack devotion of the players that's the cause. So, we go for another indigenous coach that will help qualify us but never 'good enough' for the World Cup. We then scout for another foreign coach to take us to the World Cup. You know the rest! It does not matter if the foreign coach is trash or a castaway choice in his own country, as far as he's foreign. We go for the skin, not skills or performance. We often forget that even growth takes time.
We should give time for growth – personal, national and otherwise. Sometimes to finish well, you simply have to take your time. For as many people who suffer from comparison disorder, there's cure! Give time for growth! Come off comparing our growth with 'their own', emancipation takes time. I'm not sure why we are unnecessarily hard, but I think it's high time we drew the line between holding yourself to a high performance and self hate.
Let's begin a national crusade. While we healthily criticize, lovingly correct, obligatory spank, patriotically demand more, personally hold yourself to a high standard…never forget to leave room for growth. Do this every time, everywhere you go and tell it to everyone you meet. And that's how it starts.
Photo Credit: Dreamstime