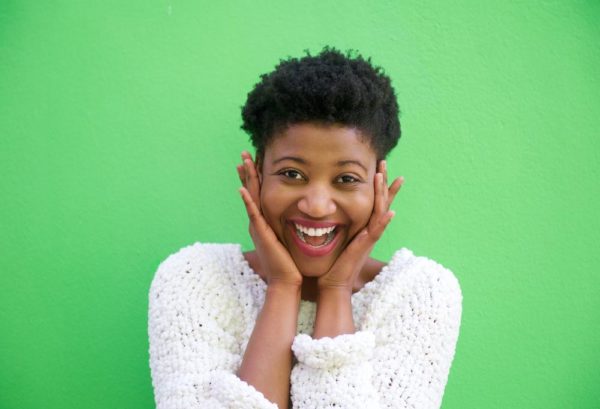 A few years ago, my brother was about to complete his Youth Service program.  He had served with an oil exploration company and had prospects of being retained or even just doing very well in that field as a whole.  I was getting excited because that, for me, meant being taken care of as a little brother and of course, him taking care of my parents.
To everyone's disappointment though, he passed away due to an illness a few days after his 'passing out' ceremony.  This hit me hard!  We were close and I could argue that he was the only one who truly understood me.
I carried on with life as we all eventually do and I went on to study for a master's degree abroad.  While there, a friend of the family –whom I considered an uncle because of the huge age difference between us and the numerous life lessons he taught me, growing up, when we were neighbours; made it a point to reach out to me weekly.  He always called me and even complained when he couldn't get through to me.  I always looked forward to our conversations and was excited whenever his call came through.
On one of those days, my mum's call came through instead, informing me that he was dead.  This hurt really bad again!
Not long after that, a dear friend who also made it a point to keep in touch and had even named me the CFO of one of his many companies, that I was sure would do very well just because of his entrepreneurial and relational spirit; lost the battle to cancer.
Now at this point, I was thinking it would be wise to stay away from people close to me, especially the kind-hearted ones. And I actually did!  Subconsciously, I stopped reaching out to friends and family.  My sister would send a message every now and then rebuking me about it.  I still did not change.  I just couldn't; I'm still even bad at it.
After two years of staying away, physically, from family, I returned home for my dad's 80th birthday.  It was such an amazing celebration.  I was the Master of Ceremony.  Cousins, uncles, aunts, and long time friends of the family gathered; some even stayed around for about a week or two, including my dad's youngest brother.  He was everyone's favourite uncle; favourite perhaps because his age was the closest to ours of all my dad's siblings.
A few days after the event, at the peak of excitement and about that time when those who came from far were returning, my uncle did not wake up from his sleep.  We all tried to wake him up but he just wouldn't budge.  A doctor later came in to declare him dead.
Now, that one hit me extremely hard! More so because I had just reconnected with him, and was right there as all this played out –unfolding before my very eyes, having to accept that it was final.  Nothing else could be done.  That was hard!
This happened at the peak of excitement, the celebration of life. So, how could I dare to be happy?  Those close to you pass on and when you celebrate those who didn't, another passes.
These kinds of events could make us decide to 'reserve' our happiness lest it be cut short by an unpleasant event.  But thanks to personal growth and development, I am beginning to learn that happiness is actually a choice.  There are things we can control and there are those we can't.  Our own happiness is actually one of those things within our control.
I remember a line from a poem written by an extremely wise man. It says: "there is a time to be born and a time to die; a time to plant and a time to uproot what was planted".
That line hit me hard –in a positive way this time!  We cannot control when people are born or when they die, but we can certainly control planting and picking up what we planted.  The fact that we know that death is inevitable does not mean that we should throw our hands up and refuse to plant anything –to go about the normal business of life; making new friends, building new relationships, starting new enterprises, being grateful for the things we have, and being happy.
Life, for me, is ten percent what happens to me and ninety percent how I choose to respond to it!  So, I choose to be grateful for the moments I got to share with family and friends who are no more; to enjoy the relationships I currently have with those in my life; for the good times and, yes, even for the bad times.  Because strength doesn't come from winning; your struggles actually develop your strength.
As we approach that time of year when families come together to celebrate the season and the turn of a new year, I encourage you to be grateful for your family, your friends, your good times during the year and your bad times as well.
An attitude of gratitude determines our happiness in life.  It helps us to live in the moment, and to see the good in almost everything just because we have decided to say "thank you" to those who have made our year count; both those who are with us,  and those who have left us.  And that attitude is a choice, dependent not on others, but on us.  So whenever I look back and ask myself: "but how can I be happy?" my response is: "because I choose to".
Photo Credit: Dreamstime