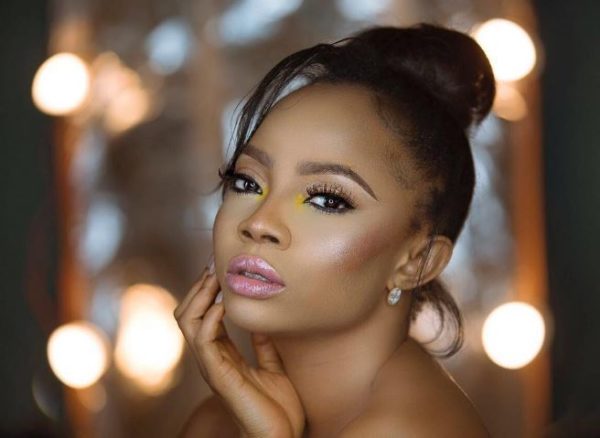 This past weekend, the Okadabooks one month book sales records was shattered in less than one day and it wasn't because of another set of photo-shopped nudes. Nope.
This time, the craziness was over the juicy and sometimes scandalous details in On Becoming, the first book from media personality Toke Makinwa. After reading the book, many women (and men) developed mad, murderous glints in their eyes. Comment sections on blogs spawned solidarity groups spewing pity, indifference and hate over her experience.
Through the fracas, Makinwa has been silent, just like she was when the scandal the book is based on happened …
Sometime in 2014, we woke up to pictures of Makinwa's wedding to fitness trainer Ayida Maje. There had been no announcement, no noise on her YouTube Vlog or Instagram page. Everyone was shocked senseless when Toke commented, saying it had been a "surprise".
My reaction? Someone's pregnant!
Less than two years into the marriage, the couple got divorced. The reason? Maje was having a baby by another woman. Through the brouhaha of people judging and wondering what happened, Toke stayed quiet, kept her cool. No one expected she'd tell it all in a book.
In On Becoming Toke Makinwa walks us through her time with ex-husband, Maje. There are snippets of her childhood, and a flash of her teen years, but let's just say the book should have been called Maje and I. Forgive my sarcasm, I'm still a bit upset because I expected to read a keys-to-success memoir.
On Becoming did not inspire me in the way I thought it would. Instead, it reached inside my soul and stirred emotions that'd long been stifled. Off Bravado Street, there's a scared, unsure woman inside me. This woman has experienced what comes with loving too much and feeling like she wasn't getting loved back. This woman has been desperate for love; this woman has cried a few unnecessary tears over a guy. This woman hasn't lightened her skin for a guy like Toke confessed to doing, but she's been damn well close to doing other silly things. Call me crazy or weak, but Toke is one strong woman for putting her business out there.
The death of her parents at a young age, feelings of loneliness and the struggle to find herself are other things she discusses.
After reading this book, I wondered if those issues contributed to her self-confessed esteem and daddy issues. Did they have anything to do with her choice to stay with a cheating boyfriend turned husband? What sort of person was she to marry a chap who'd cancelled their wedding twice? Sigh. There are brands of pain I'd never claim to understand.
For her, writing this book might have been an avenue for gaining closure. It might have been an angry swipe at her ex-husband's slowly blossoming career; it might have been an attempt to garner sympathy. I guess we'll never know. One thing I'm sure of is that Makinwa knew this book would sell like hot cake boli.
With over a 160 copies sold on the OkadaBooks app in just three days, On Becoming has been spotlighted as the fastest selling book on the platform! God knows how many other copies Makinwa's sold elsewhere, but I know that the shoki she was doing at The Experience was not for nothing! From today, I'm dubbing her Cash money Tee. All hail!
If you really want the juice of the Toke saga, or you're looking for a fitness trainer to hate, or you just need some good ol' inspiration, download the OkadaBooks app so you can start reading the book today! On Becoming isn't a book to ignore. Trust me.
You don't want to be the last to know.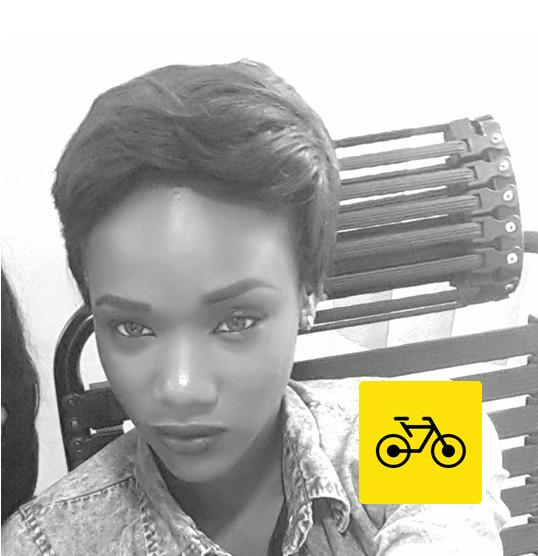 Chiamaka Onu-Okpara is a freelance editor with an absolute love for anything weird. When she isn't wading through punctuation errors, she binge-watches cartoons and writes speculative fiction.
Send her a friend request on Facebook
Email her at [email protected]