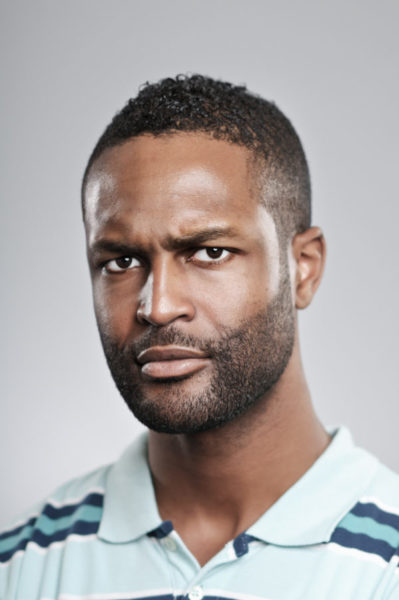 I remember running across the road to attend the annual cross over service at Presbyterian Church in Umuahia. My steps were uncalculated, clumsy and reckless. I had travelled back to Umuahia, Abia State to stay with my Uncle in order to hit the refresh button on my life. I thought to myself: "If this will make next year better than this present year, it's worth a shot." I joined other church goers in repetitive chants of "We made it! We have crossed over!" In the background there were loud, uncoordinated cheers and harsh-sounding gospel, highlife music.
I walked out of the church with a renewed spirit, hoping to crush on my supposed enemies and downfalls as I returned to Lagos. I remember telling Uncle Donatus "I am revitalised! Lagos go hear am for 2016!"
The previous year, 2015 was a downer. I was one of the victims of the massive retrenchment in Lagos and I had lost my job at an oil company. I couldn't afford my average lifestyle anymore and I had become a shadow of my former self. Depression ate deep into me and anxiety swallowed me up. I also noticed that everyone seemed to complain about one thing or the other. I had given up on telling others my predicament because they always had their own sad tale to share. I remember sitting on a stool in my apartment as I narrated my ordeals to my flatmate, Cheta. He spoke softly and said "Chima my guy, your own is even small…." At the end of his narration, we both sat on the floor staring at a pool of grown man tears.
2016 was blatantly my year of prophetic breakthrough and the year of overcoming the curse from my father's house. Well, those were the words of the parish pastor at the cross-over service in Umuahia. So, imagine my shock when I walked into my father's residence in Festac, Lagos on the 4th of January 2016 to find out that my twin brother had passed? I had to continue in this wicked world without my best friend and beloved brother.
The New Year was just giving me a teaser. The events that followed were just as tragic not just for me, but for the general public. One evening, as I walked out of a firm where I had submitted my CV to, I realized something. Despite the recession and frustration in the country, there were a good number of people who still had it good. Why wasn't I part of the number?
.
"Truly, It's one of the worst years for me and a lot of people. But I'm alive and kicking, and you are too. So that's enough to be thankful for I guess. Is death better than all the sufferings and hardship?" I asked Cheta.
"Well, maybe death is better my brother. At least I wouldn't have to buy fuel at N145 per litre in heaven" Cheta replied me in a jocular manner.
"And you look at yourself as a heaven candidate? Very funny!" I replied as I laughed out recklessly.
Cheta and I had lived together for three years in a two-bedroom apartment at Anthony Village in Lagos. We were just like brothers. He was 25 years of age and I was 26. We both met in Nnewi Model College and since then we were inseparable. Cheta was a joker. I could never tell when he was serious. I always told him that he got sacked for being too lackadaisical. Our rent for the year was already due and we were living on two months grace given to us by our Landlord.
"Thank God I have a village. I can always return home and become a full time farmer and become the leader of my hometown youth community." Cheta said to me as we discussed possible solutions for when our landlord decided to kick us out. We laughed like we had no worries that night and it felt good not to be depressed for once at least.
The following day, I was called by a recruitment firm. I had gotten a job I applied for. 2016 had taken a strange upward curve surprisingly! I resumed at the new job on the 5th of September 2016. By the end of the first month, I walked into my landlord's apartment and handed him the receipt of payment, as I smiled shyly. He offered me a seat and called for a bottle of beer. I told him: "Sir, as an experienced man, have you noticed that money makes people act different?" He was quiet for a while until he wore a wide grin and said "Guilty as charged!"
It was no surprise that my father's business had hit rock-bottom because he was an importer of goods. The exchange rate in Nigeria throughout the year was not market friendly. I took full responsibility for my family and sent them money every other day. It wasn't long until my girlfriend of three years sent a text that read: "Chima, it's obvious you can't take care of me, so I'll find another." My first shot at love had me heartbroken. I moved on from that too.
I dreaded returning home every evening. Cheta was still without a job and I couldn't face the look of slight envy he couldn't help wearing on his face. I also took responsibility for Cheta's well-being and provided for him. That's what friends turned brothers do for each other. One evening, as I returned, I found Cheta holding a cup filled with a whitish liquid as he stood before the mirror in tears. I screamed: "Cheta what are you doing?"
"I'm about to jump to the good side, and end all this suffering. Better don't tell me I won't make it there". He replied in a faint tone.
I laughed until I fell on the floor. A few moments later, He also started laughing until the cup rolled over and the liquid spilled.
I knew the matter was far from being resolved as he was likely to repeat his actions. I said to him: "Cheta, everyone has had it difficult one way or the other this year. We Nigerians are very resilient. You can't just give up because of this silly recession and depression? I've learned to be thankful for the things I have that cannot be taken away from me. Friends like you, my remaining family, the gift of nature and life. I'd rather be thankful than ungrateful."
Cheta burst in a roaring laughter. He laughed for about 5 minutes until he held onto his stomach as if he held on for his dear life. He said, "Now, because you got credit alert from the office today all this big grammar is pouring out of your mouth like silk abi? Clap for yourself! Philosopher of life!"
Was Cheta right? If I still didn't have the job would I have had the same thought pattern?
The following morning, I arrived at the bus stop where the company staff bus picked me up from. It was about 9am and the bus hadn't arrived. On a normal day, it arrived at around 6am. As I took up my phone, I read a text message that informed me of my sacking due to downsizing. I had just been relieved of my job via a common text. What could be worse?
As I walked back to the house, I could only think of 2017. I thought to myself: "Should I hang onto the strained ropes of hope or just give up already?" Suddenly, my phone began to ring and as I picked up the phone, the voice screamed out "Chima It has happened again! I am finished!"
It was my mother…
Photo Credit: Dreamstime