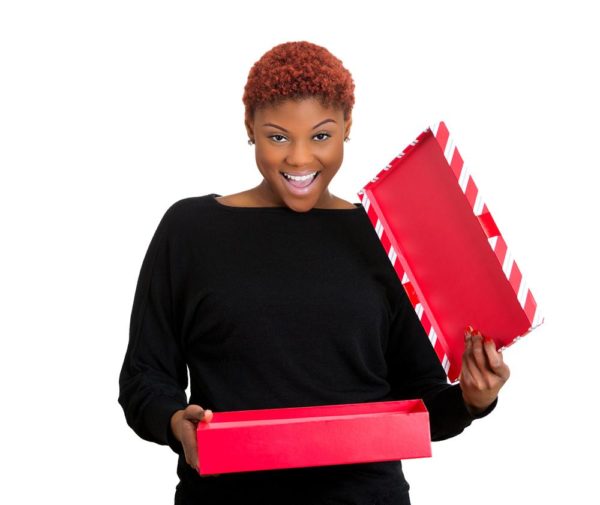 Year 2016 started with fluctuations in the FX market and loss of jobs. Then, there was the fuel scarcity and fuel hike.
This year has seen Nigerians experience 'CHANGE'. It also made us appreciate the little things we take for granted. So I am thankful for the following;
The gifts we received
Before this year of change, it wasn't strange to take gifts for granted. But now, we appreciate everything additional gift that we didn't have to work for and ask that God bless the givers. We are also thankful for the opportunities to give that came our way. Giving is its own reward.
Harmattan
This year, the sun decided to convince us that it was still the hottest! Blame it on all those rappers who drop lines like 'I'm so hot, I can give the sun a tan'. In Lagos, the harmattan is not yet upon us. We took the previous harmattan seasons for granted, but this year has made us grateful for all the times there was harmattan. Forgive us, Lord – for the times we complained of cracked lips and ashy knees. When next the harmattan hits Lagos, I will just say thank you.
The good mechanics around
Shout out to those mechanics who tell us the truth, what needs to be changed and do not shortchange us. Not the ones who say your alternator is bad when in truth, you just need to change your battery and scan your car for any leakage. A good mechanic and one you can trust is a blessing in these times.
The weddings
Getting married in these times is a statement of love and devotion as the price of everything has skyrocketed (and Nigerians must waste rice at your wedding). Those families who stood by their loved ones and supported them to start a new home are to be appreciated. Indeed, the friends who bought aso-ebi or even attended your wedding (my people, fuel is expensive now) are also to be told a big thank you.
The times we traveled
Before the Naira took a nose-dive, traveling was taken for granted; now we are grateful for the few times we are able to leave the country and for those of us who just couldn't dare it with the unstable forex. We are grateful for the memories of the times we traveled.
The Nigerian sense of humour
Honestly, if not for our sense of humor, I wonder how we would have survived. The memes and hilarious jokes saw us through the year.
Hope and Faith
This is what keeps the traders  slaving all day in the market. This is what gives parents the strength to put on a bold face even though the price of everything increases by the day. This is what keeps the single career person focused even though he/she had to differ some training cos of the exchange rate. This is what keeps those who just lost their jobs as well as recent graduates in the job market and gives them the strength to 'hustle'.
Our hustle spirit
We are a people who strive, who power on, who make the best of each day. And through it all, Nigerians keep thriving.
Religion
I know some people in a bid to be intellectual will scoff at this and say religion is the opium of the masses but this year, we really needed that opium or some people would have resorted to actual dangerous drugs. Say what you will but the belief in a God and a higher power who has a purpose for us has kept us thriving and moving on and even if that's all religion has been able to do (which is give us strength to face each day, surmounting our challenges), we are grateful.
Those times in school we were broke
They prepared us for this. We immediately knew what to cut down and began to practice all those management skills we learnt in our days of university and secondary school brokeness.
The businesses that are still thriving
All those businesses that have braved the storm despite the challenges are a testimony, and we are grateful for them. We are also grateful for the new businesses that sprung up.
The miracles that happened everyday
The new jobs, graduations, births, promotions etc. that happened either to us or those around us. Personally, I have the following:
Everyone in my family and inner circle either got a new job or was promoted hence increase in income.
My close friends got married; Ebele, Judith, Kelechi. Bestie's traditional marriage is on the 31st of December ( the babe no gree, 2016 must not pass her by, she gats do it even if it's on the last day).
Everyone I know who had a baby had safe deliveries.
Two of my former colleagues had  horrible accidents (at different times) and got out unharmed.
This year we are grateful for the little things both past and present that we took for granted but must importantly, we are grateful for life and we say 'if it had not been for the Lord on our side, where would we be?'
Olisa bi n'igwe, we are grateful and to you we sing this song;
'You move mountains,
You cause walls to fall
With your power
You perform miracles
There is nothing that's impossible
and we're standing here only because you made a way'.
Photo Credit: Atholpady | Dreamstime.com