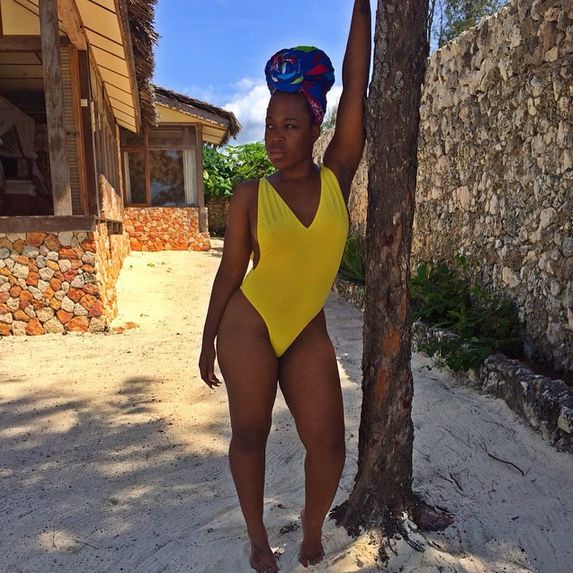 Media personality Moet Abebe faced some backlash yesterday when she participated in #ThrowbackThursday and shared a video clip of herself twerking in a black bikini while in a hot tub.
Her followers reacted to the video with some telling her it was distasteful and others saying that she is no longer a role model.
Moet went on Snapchat to address the comments from her followers. She stated that she's not in this industry to be a role model and it's either people accept her with her craziness or move on to other women to be their role models.
See her posts below.