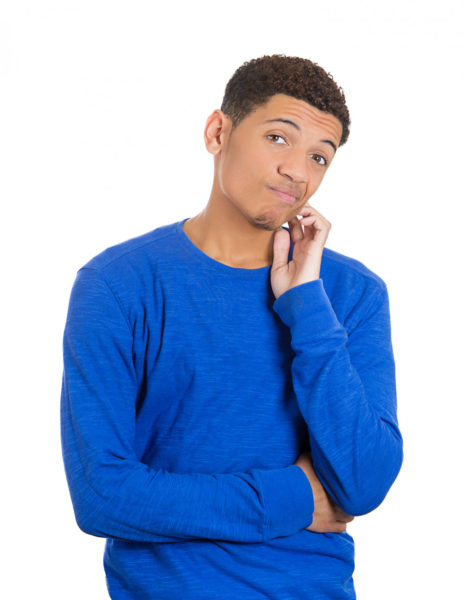 I made a promise. I'm not the kind of guy that would say things just for the sake of it. I was invited to a birthday party on a Friday night in August.
I got the invitation about a month before the date; I was reminded again and again by the host. She called me twice on my mobile, she sent a text message, she mentioned it a week to the occasion when we shared a table during lunch break at the staff canteen.
I promised to be there, I was resolute about it. I was tempted to change my promise to a vow because of the hints of doubt presented by the many reminders.
I had the day checked on the calendar. I made notes in my diary with a red pen, I got the address of the venue – that was one of the first things I got to know – I had it written in my diary, even before I got to be sure no engagement would keep me away on the said date. Layomi lived in the semi-detached house closest to the lake at Alagbaka. The house was easy to describe and easy to find as soon as one gets to the neighbourhood.
The lake was beside a hill, the hill was between the house and the lake. Both the hill and the lake would be crowded – lively as in a carnival – in the evenings and on weekends. Picnics, parties, smiling couples in casual outfits, couples with restless young children; I had been there with a girl who was once close to my heart. I knew how to get to Layomi's party.
Let me tell you about Layomi.
She is a sweet girl. She is the kind that would make you give quick nods to sayings like beauty is in the eye of the beholder, or every woman is beautiful, or a pretty face is nothing if it belongs to an ugly heart. Layomi could make you say things like, "It is the inner beauty that matters most in a woman."
Like a civilised fellow you would agree with these cliché lies about beauty, as if Genevieve would get the same attention in the club as that bony actress with an afro and a flat chest; as if any woman could be that work of art that would make you lick your lips and adjust your crotch when you watch hip hop videos about clubs and parties.
Layomi has an ugly face. You would hardly ever see her without her fat lips shaped by her bright red lipstick; she is the broad-shouldered, long-legged kind.
When I was posted to this state three years ago I was lonely. That was before the mall, and the well decorated roundabouts where people take pictures on the artificial grass, or before the water fountain, and before that church near the government house where people would step out like models for a glamour magazine's summer fashion collection.
If you consider those things missing here a few years ago you would agree with me that this was just a boring town pretending to be a city.
Layomi would walk to my desk at break time to ask with keen eyes, showing her teeth, yellow as a dog's, "How are you doing?" "How are you finding the city?" "Where do you live? We should go to Idanre hills next Saturday".
If not for her it would have been a hell of a time, considering my experience with my girlfriend at that point who drank a poisoned juice in her room –I was told she bought the common rat poison sold by loquacious lying sellers in the molues – and left a suicide note about my lack of commitment to our love.
Thank Goodness she did not die. She was discharged after a week.
I really wanted to stay away from this crazy lover, so when my boss called me into her air conditioned office with the view of the vast stretch of Adeola Odeku street to tell me of my posting to Ondo state, I was glad, even though she thought she saw something close to reluctance and started talking about a bonus of five hundred thousand naira to help my relocation.
It was not easy to let go of the past, it was not easy to jump into the unknown; but there she was, Layomi with her smile, with her teeth, with her garish gowns and knee length skirts, she was so caring, like my mother. I would have thought she was as 'caring' as Nike – the girl who wanted to die to punish my perceived indifference to the depth of her love – if not for her face. I just couldn't see her like that.
Nike did visit from Lagos after I had been in Akure for a month. She looked healthier, she looked fresher, like a newly hatched chick. I knew it was over between us. Before the episode that made me jump at the opportunity to leave Lagos she had – sometimes in the past – smashed my Apple Mac against the wall of my sitting room after a disagreement.
I could not manage the craziness. But when she visited a few weeks after my relocation I took her to the hill near Layomi's house. We had a good time even though it counted for nothing as far as I was concerned. No good time would ever make me comfortable with a girl that could one day walk into the house with a gun to blow my brains out because of a disagreement.
Layomi had a boyfriend who had promised to marry her; an excellent pretender who broke this five-year-old promise after I had been in Akure for two years, and travelled to Canada without telling Layomi. His departure exposed his secret affair with a nineteen-year-old who gave birth to twins a week after he landed in Toronto.
Then came a new Layomi; thirty-two years old, still ugly as ever, fatter than she had ever been, more desperate and at her manipulative best.
I got a call on Thursday night, a day to Layomi's birthday. My phone rang as the NTA 9 o'clock news was about to start and the man on the screen said he was Cyril Stober. I took the call.
Layomi's mother. I knew how she got my number but I wondered why she had to call, to tell me of an anticipated meeting tomorrow.
Then she told me about her daughter, her age, the type of woman she is, and any man that has done something like what we did together should be ready to go all the way. She is not a cheap girl.
I was shocked. What is this woman talking about?
It is true that on a certain night while trying to console Layomi on the rude awakening that her boyfriend gave her, my consolation had grown beyond its bounds and we did something we shouldn't have done.
After her mother's call I made up my mind to make a tactical withdrawal from this Layomi babe. That is why you didn't see me at the party.
Photo Credit: Atholpady | Dreamstime.com