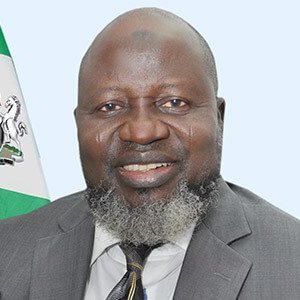 On Monday, the Federal Government through the Minister of Communications, Adebayo Shittu, urged all telecommunication companies operating in the country to list their shares on the Nigerian Stock Exchange (NSE) or face regulatory penalties for their compliance failures.
He said the directive has become compelling so that Nigerians across the different strata can also be part of the success stories of the telecoms revolution by owning a part of the companies.
The minister spoke at the MTN and Lumos partnership for generation of solar energy for Nigerians on Monday night in Abuja. He identified the lack of electricity supply as the greatest challenge to doing business and governance in the country.
Shittu said:
I appeal to telecoms companies that before government wields the big stick, they must get their companies listed on the NSE so that Nigerians can also be part of the ownership of these companies.

I'm sure that none of these companies want to rush out of Nigeria in a hurry because Nigeria is such a big market for every operator.

To whom much is given, much is expected. I want to appeal that you do the utmost to ensure that you get on to the NSE and ensure that the citizens can be part of this revolution and can be part of the ultimate gratitude that Nigerians have been bringing to you.
The minister admitted that he and many Nigerians are not happy over the low quality of service from the sector, stressing that the ordinary citizens of Nigeria are not happy that services are far below expectations and they are not ready to listen to any excuses.
He said Nigeria is probably the only country that would invite investors into the telecommunications industry to come with their expertise and capital and yet expect them to generate the energy they need to power their networks.
Source: THISDAY