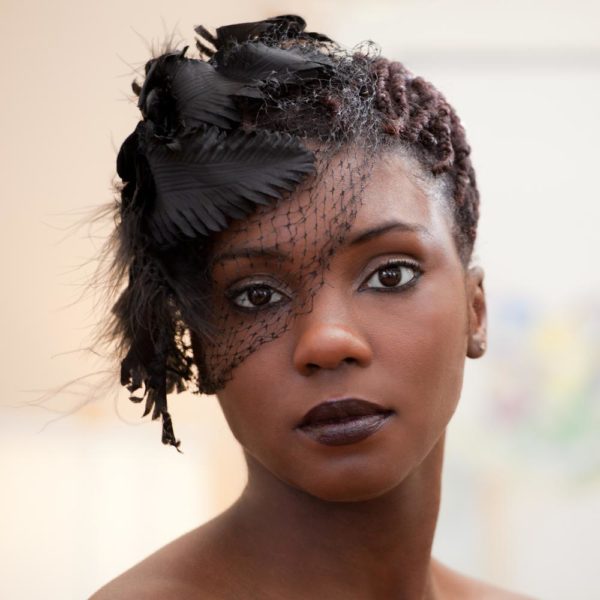 I know some of you are wondering about the title to this piece. Please stick with me, and you'll understand. It all started in the month of October in the year 2007. I had been home for some months – more than I liked. So it was a relief when I finally got my call up letter.
I was born and raised in Ibadan under the close supervision of my parents and to me NYSC was like the much needed life line to finally experience the world. So, I was earnestly looking forward to it. Even if I was posted to the far North like Kano or Sokoto It would still have been a no-brainer, all I needed was to be free away from home. Sadly, this wasn't to be. Honestly, I couldn't explain it. Imagine, my bemusement when I opened my call up letter and lo and behold I saw Oyo State.
Bubble burst, I went pale and started wailing. Friends and onlookers beckoned, why the tears and sadness? I said how can they post me back to my place of residence? I grew up in the confines of that community. But somewhere at the back of my mind I had a strong feeling that someone in my family worked it to Oyo State. Although this is something no one has genuinely owned up to. Corpers-to-be who saw me crying comforted me saying I should be very positive.
When I got home I showed my mum my call up letter. She wasn't too pleased because I once had a motor accident on that road 10 years earlier on the day my elder brother graduated from secondary school. That fatal accident almost led to the loss of my thumb, whew! But that is a story for another day.
Anyway as soon as I showed my mum that I was posted to Oyo town she was not in support of it. I had previously been offered a role by Zenith bank prior to NYSC, but the high level of bureaucracy didn't help matters. So, my mum made a call to my Dad who was a senior management staff at NNPC, to assist with a letter of redeployment to NNPC Ibadan.
My dad being a disciplinarian, told my mother 'the government has posted her. Woman let her pack her bags and leave the house to her place of assignment in Oyo.' My mum tried to cajole him but he didn't budge, so I packed my bags and assured my mum that I would be fine in Oyo. She yelled: 'sit down there! You are not moving an inch. Your dad helps the whole world but when it's time to help his daughter with redeployment he is being unnecessarily strict.'
Knowing my father, I knew that Oyo town was likely my lot, but I obeyed my mum and stayed put. She later made a call to my dad's friend to please talk to him. My dad finally called back: I will be heading to Mosimi in Shagamu on Friday get yourself ready. So, I got myself ready my dad arrived from Warri on Thursday night. On Friday, his driver Uncle Barnabas drove us to Mosimi in Shagamu the only place where I could get an authorised redeployment letter to NNPC Ibadan.
I was very lucky that my dad had an official assignment at Mosimi, it also made things easier for him. He went ahead to greet his friends and colleagues at the Mosimi PPMC. He took me around as he was always proud to show me off, and boast to his friends about how smart he felt I was.
That's how I met Mr Agbakuba, one of his many friends. Dad told me he was now the Deputy Manager in charge of engineering in Mosimi. Immediately he saw me he said, "Olarinde; your daughter is so young and smart, More so she's already done with Uni make sure she goes to Cambridge for her Masters." My dad laughed out loud: 'have you heard Ife? You need to do more!"
One of the things that gladdened my heart was that these men were interested in the education of the girl child, asides that they strongly believed if I had the capacity I could be anything I wanted to be. So, at the back of my mind this conversation reinforced my belief that I could be anything.
After we got the redeployment letter, the depot manager called my father: "Olarinde, hmm. These local militants have vandalised the pipeline again. We had a meeting this morning and we discussed this greatly. This needs to stop the government is spending a huge amount of money to move products all over the country. Why they keep doing this is beyond me, Olarinde. There's a bus waiting outside for us I've told senior members of my staff to join me so we could check things out for ourselves we are a team of 12."
As usual my dad wanted to join them, so he said, 'when you are about to leave let me know.' My dad went back into another friend's office. I was outside the depot looking at the big white bus. At exactly 12 noon the bus was to leave all the senior management staff got inside the accountant, chief engineer (Mr Agbakuba ), and a whole lot of others, but my dad wasn't to be found. I remember that day looking at the bus my heart skipped for reasons I couldn't understand. I pushed the feelings aside, I was only 20 years old and I don't think I've started hearing from God I told myself. Nothing will happen to that bus.
The bus departed to the vandalised spots at Arepo. They had a guide to show them around. I remember around 2:00pm I think someone called out to my father: "Olarinde there's trouble! Fire has engulfed the whole team no one is alive." My dad said what? How? I was supposed to be on the bus? They left? When? They told him the only person who was likely to make it was the depot manager who had severe burns and must be flown abroad. I was astonished. I said God, how can this be? I saw these people get on the bus.
Soon an eye witness gave an account of the ordeal. We were told the vandals had vandalised the pipelines, which meant crude oil was on the surface of the water. I heard they had to get into a boat, and as the boat was transporting them back after the investigations, all they saw was fire on the sea. It looked like someone set the sea ablaze, and given that crude oil was all over the sea. The fire engulfed them, and they all died except the depot manager who was badly burnt.
This was a traumatic experience for me; I saw those men and a woman the finance manager get on the bus. How could it be that 2 hours later they were no more…in service to the country they care about.
My dad was dismayed he kept asking how could this be? I said to myself does this mean I wouldn't see my dad's friend again. The one who said I should ensure I go to an elite school for my Masters? The one who was kind enough to offer me a cup of tea in his office? Then I asked what would become of their children? Would they understand the full story of how it all happened?
Oh! what a sad day it was for me. It marred my whole service year. Once another bank offered me employment I left NNPC immediately. It just gave me nightmares. I kept remembering the people we never said good-bye to, those who lost their lives to the act of pipeline vandalism.
If you are reading this and this story seems so familiar, please contact me I would like to know how you've coped so far with losing a loved one.
To Mr Agbakuba, my dad and I love you. The warmth you made me feel on that day is one I would never forget. Continue to rest in peace.
Photo Credit: William Moss | Dreamstime.com