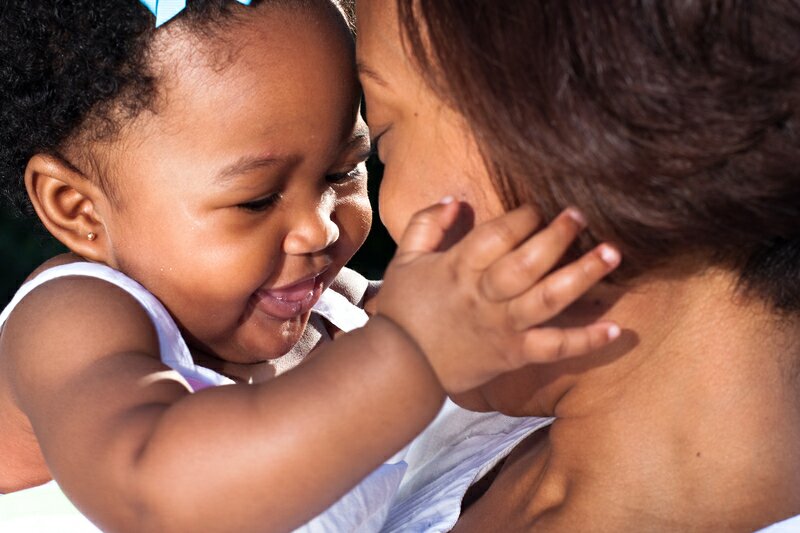 In honor of Mother's Day this weekend, BellaNaija is kick-starting her BN Memory Thursday. It is a series that will be posted every Thursday to help us relive the most memorable events that took place in our various lives. From birthdays to anniversaries and of course your most memorable moment with your mother, every memory possible will be discussed on Memory Thursday.
All love begins and ends with a mother's love. Being a mother is learning about strengths you didn't know you had and dealing with fears you didn't know existed. It is indeed the purest form of love.
Being a mother is one of the most rewarding experience. Your kids challenge you and mold you and in many ways, define you. We all know the importance of a mother and if you don't know, society and experiences will definitely teach you. We have all heard how a mother's love is patient, kind, hopeful, tender, pure, passionate and above all unconditional. So it is no surprise they are one of the most appreciated people in the world, I mean we have 3 mother's day in a year, that has to count for something.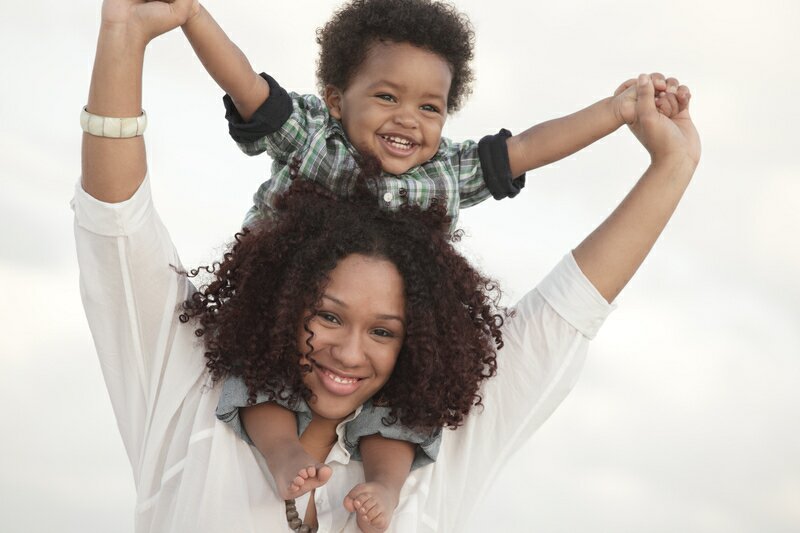 In order not to get too caught up in singing our mother's praises, we all have to take a moment to remember all the times they hit the exact annoyance button only a mother can press, or those times they "disciplined" us for the silliest reasons just because they could. But we guess that's what make up the mummy memories.
The BN team was asked (to share) their favorite mummy memory, here are some of their responses;
Michael
I remember anytime I misbehaved, instead of bringing out the whip, my mother would sit me down, and advice me.  At the end, she would always say "I've said my own. Years from now, you wouldn't want to say, had I known, I would have listened."

Also, When I had my first heartbreak (trust me I've had plenty), I was looking so moody and uninterested in everyone and everything. My mother noticed my mood and asked what was wrong. She gave me one of the best advice I have ever gotten in my life and which I would always remember. My mum is like a fountain of knowledge that never dries up and I will treasure her always and forever.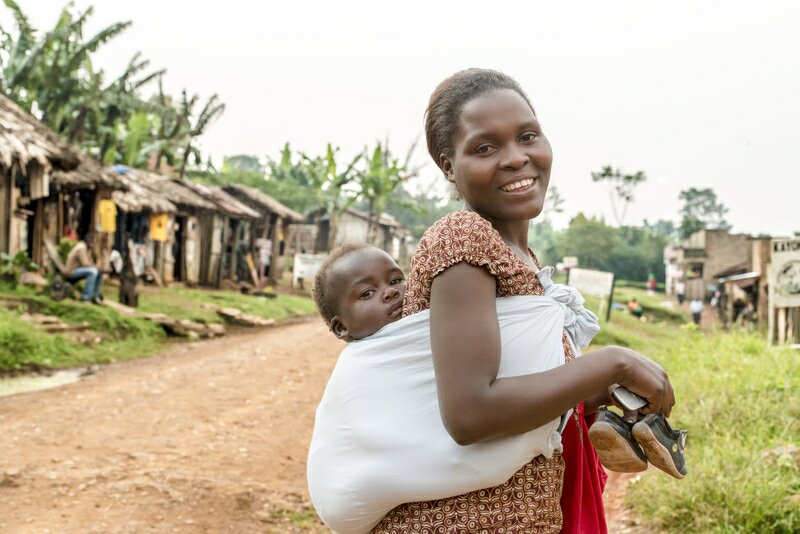 Muna
For me, I remember when my mum would go out and leave me behind and I would just cry my eyes out, I'll sit outside all day till she comes back, I won't eat, I won't play, I'll literally sit by the gate man's post and wait.

Sometimes, I'll fall asleep outside and when they carry me inside, I'll wake up, go outside, sit down and continue crying. Then she'll come back with sweets for me and all is well. I don't know why I was crying though. Maybe FOMO. Lol.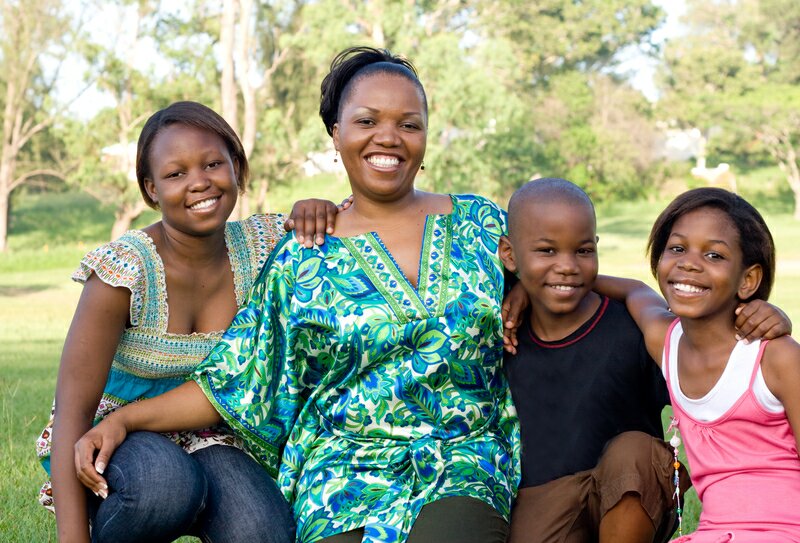 Eki
My mum and I have a thing we call "song for the moment", it's something we've been doing since I was in primary school. Basically what happens is, we form a song out of our current situation or information we've just received and it could be anything.

E.g if I'm hungry, I could sing R. Kelly's I Believe I Can Fly but switch the lyrics to "I really wish I could eat", and she'd complete it with… "I really wish I could soak garri… I think about it every night and day… with groundnut and sugar…" And it's funny because we actually complete each other's lyrics and that's what makes it so special.

Another of my favorite memories with my mum (one of so many because I could go on and on), was watching Funke Akindele's Jenifa movie together in London. Till this day, when I call her on the phone or see her after a long time, I still call her "moooomiiii" the way Jenifa would call her mother, and she'll always respond "omooo miii" the same way Jenifa's mum responds. Even when we have conversations, we still use "yelz" instead of yes.

This also reminds me of my days at uni, when I'd be on the phone with my mum and people around me wouldn't believe she's the one I'm speaking to till I say mummy or mama. People say we talk like we're friends and that's fine because she really is my best friend.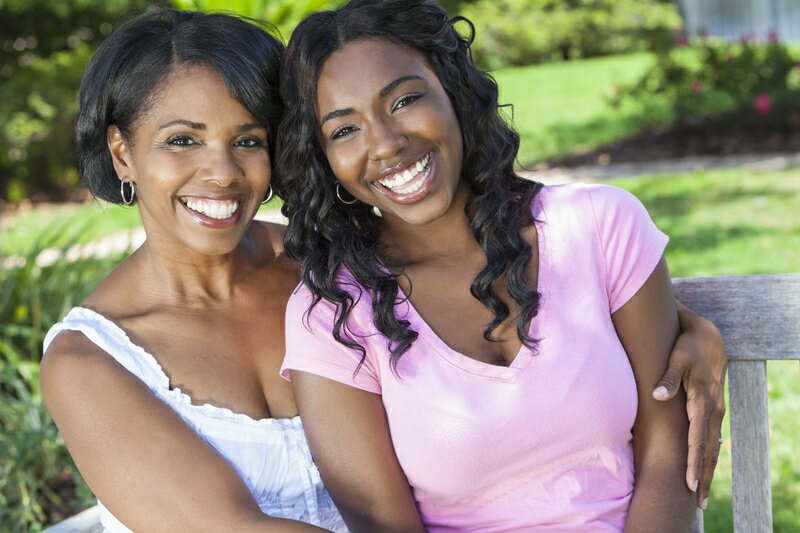 IK
I remembered when I failed one of my core courses in the West African Senior School Certificate Examination (WASSCE). I got home devastated, tears rolling down eyes. The fact that I got a "D" made it more painful for me.

My mother came to me to comfort me, telling me that I should try again and i will get it right. I have seen people whose parents berate them for failing in exams, but my mother taught me that day that it's okay to fail, provided I pick myself up and try again. It has stuck with me till date.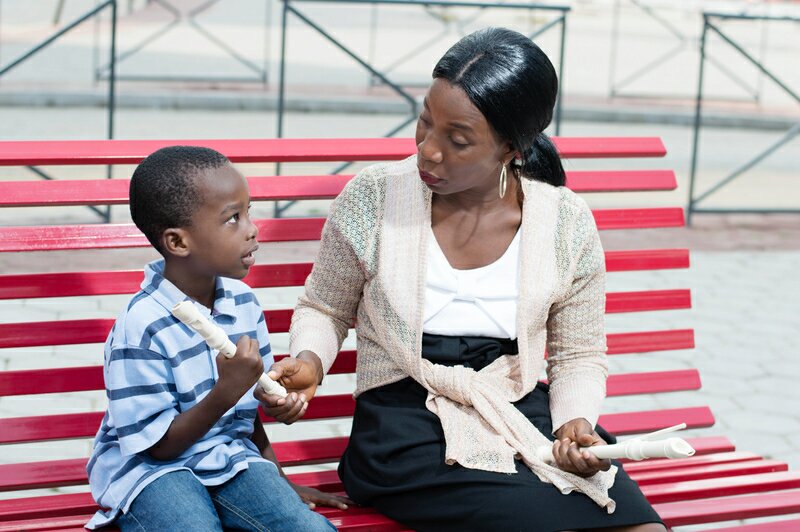 Oge
So I love my mom so much! But mehn that woman can bug!… I specifically asked if I could tell a memory that was so fresh because she still did it recently. The way Mrs. A walks into my room like there is something she put there (so what that it's her husband's house). My mother never knocks on any door before walking right into it! She would just sit there and make strange conversations with you.

She clearly somehow missed the class on "privacy". Oh! one more! Mehn growing up I remember dreading my mothers knock! It will literally set you back a few minutes first! In that instance, you will loose the ability to misbehave. I love my "Baby Girl" (as I fondly call her) Happy Mother's Day!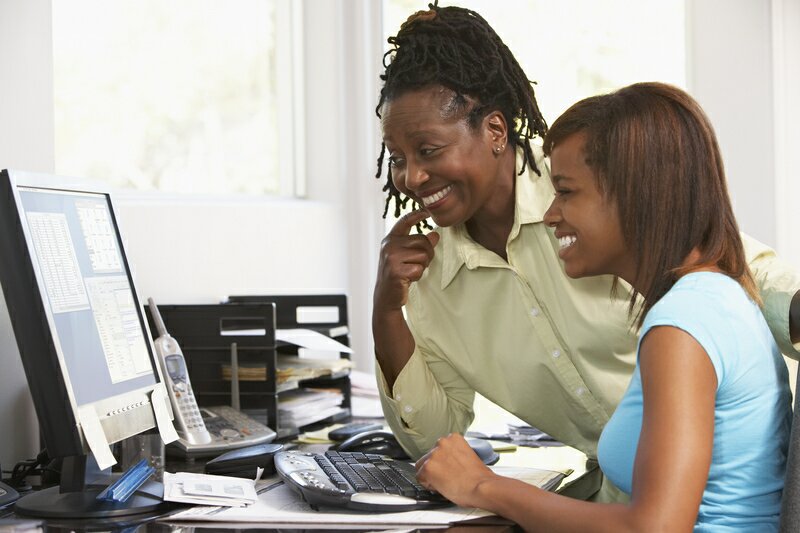 Angel
It is always difficult to pick that one memory when you have a lot to share. My mother is one person that can be described as a disciplinarian. Tough, tender and intense I would say. Every birthday we had (my siblings and me)  as kids, was a big deal and when it fell on a week day, it was a public holiday at school. Everyone got food, drinks, cake and we had to take pictures to commemorate the moment. So you best believe there was no wearing of uniform that day.

On the 8th of June 2000, my elder sister was celebrating her birthday and of course it was her day, but me being me, wanted to shine also. So I wondered why my mother didn't get me a shiny yellow dress just like my sister's. I went to school with my sister sad and feeling left out. When my mother came to school with the cake, food and photographer, I was still so upset. I had "The Angel Frown" (so ugly and impossible to not notice). She then decided to go back home to get me my own dress so I can take off my uniform and look pretty just like Vanessa.

After a long wait, she arrived with a lemon dress, looking nothing like Vanessa's shiny ball gown and I was just infuriated. She said my shiny dress got burnt so she had to get me the old lemon dress I had already worn. So stubborn and still not getting why my shiny dress wasn't what she brought, I continued to frown and you best believe the picture didn't look good. She then told me "Angel smile!" I still didn't.

Then just in a split second, my frown changed to a smile when she slapped me in the presence of my teachers and classmates not to forget Vanessa's classmates too. I almost died, I wasn't happy but a smile was plastered on my face till my mother left school that day. The embarrassment she caused me, I would never forget. Do you know, she never made plans for my own shiny dress, obviously because it wasn't my Birthday.

But the next day, she did get me my own kale green bedazzled dress to match with Vanessa's and she taught me something I had only just realized while typing this, another person's beauty is never the absence of your own. When you voice out your problem, you don't have to expect it to be solved at that moment, all you need is the faith and hope that it will be solved sooner or later and most times it is usually sooner than you'd expect. Patience is a virtue and next to God's love, a mother's love follows swiftly.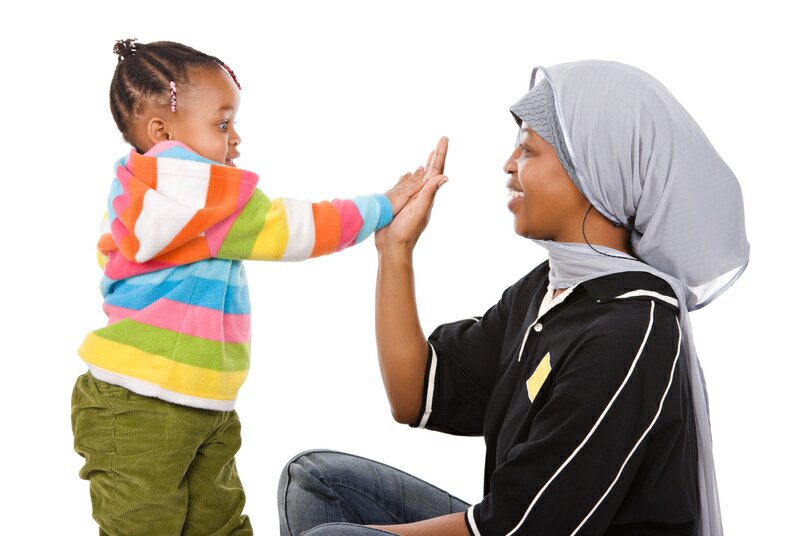 A mother is like a thread that binds the family together. Truly Mother's Day is a celebration for all, because there is really no you, without a mother.
Please feel free to join us and share your mummy memories in the comments below, we'd love to read yours too!
Photo Credit: Dreamstime