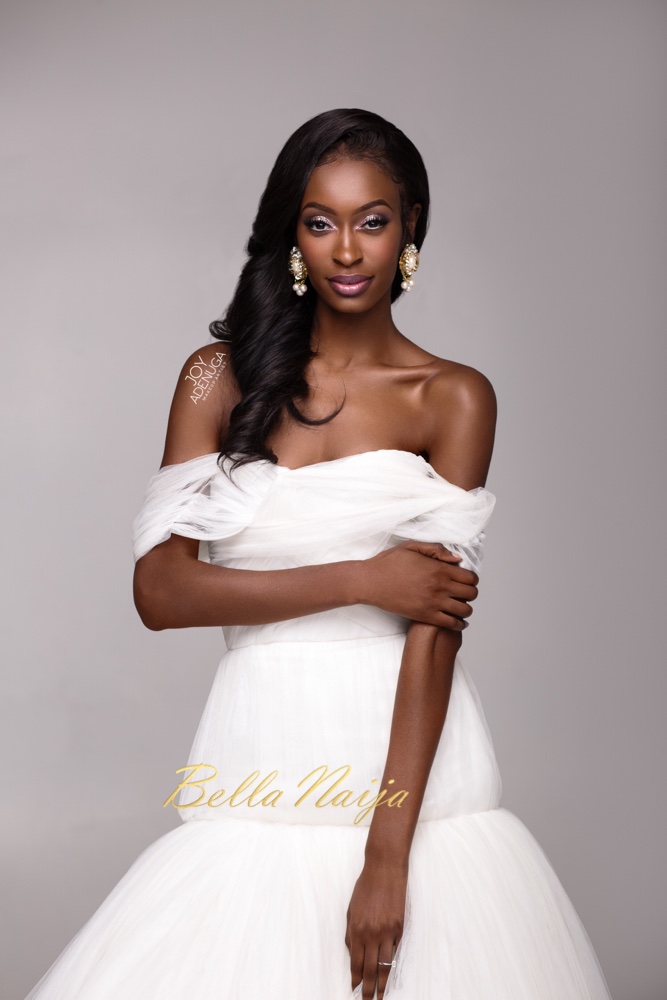 No matter your ethnicity or undertone, the colour pink worn in the right hue – on the lids, cheeks or lips, always look beautiful against a wedding dress.
So today, international Makeup Artist, Joy Adenuga has got something unique for the BN Brides-to-be. She said;
During one of my bridal consultations last year, it was a tough battle getting the bride to ditch the bronze shades she's been wearing for years and try a little pink which by the way, I could tell would work perfectly on her beautiful dark skin.

It turned out that she had a bad experience using a shade which in her own words made her look like "A broke tranny".

This is where knowing the right hue to wear against your skin tone comes in handy. An extreme pale pink lipstick worn on its own with no definition around the lips can only be pulled off by very few skin tones.
Here are her top ways to incorporate the colour pink into your wedding day makeup!
• The most popular and safe way to wear pink – in a nude or neutral hue. Pair this with a simple eye look.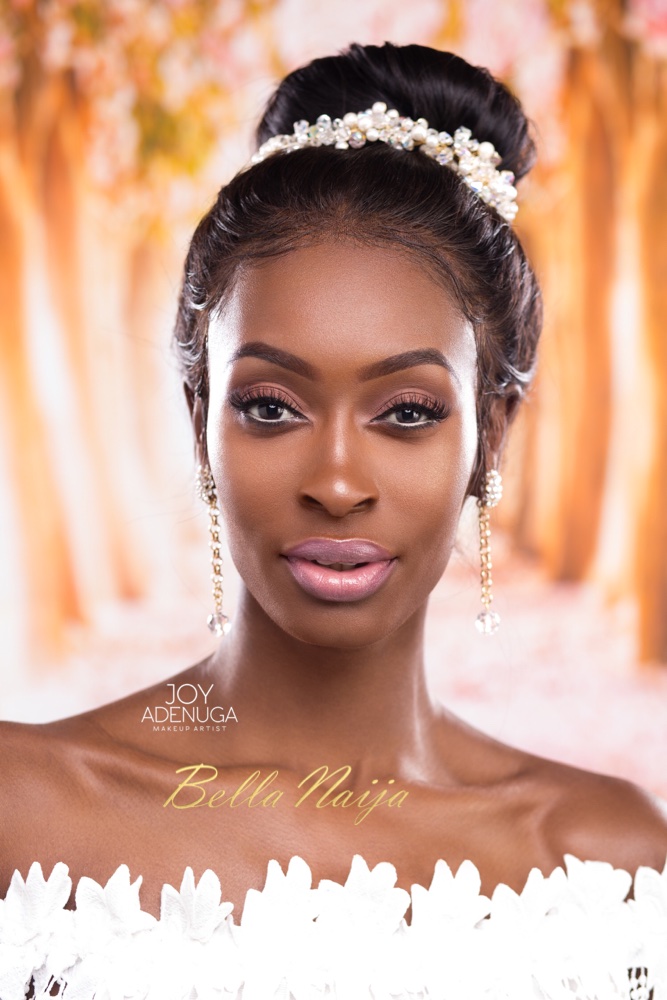 • Feeling more daring, with the same eye look try increasing the intensity of the lip colour. Don't freak out if the colour is off, simply blot off with a 2 ply tissue, use a darker lip pencil around the edges of the lips, blend and then apply a more subtle colour.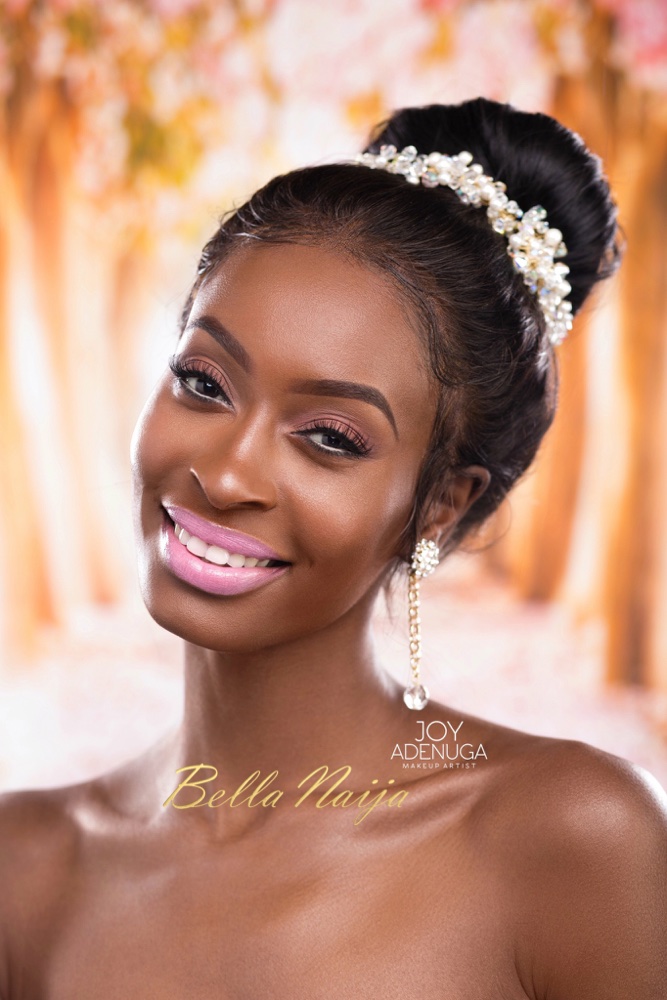 • For my brides that love the colour. Pink hues on both eyes and lips. Love it!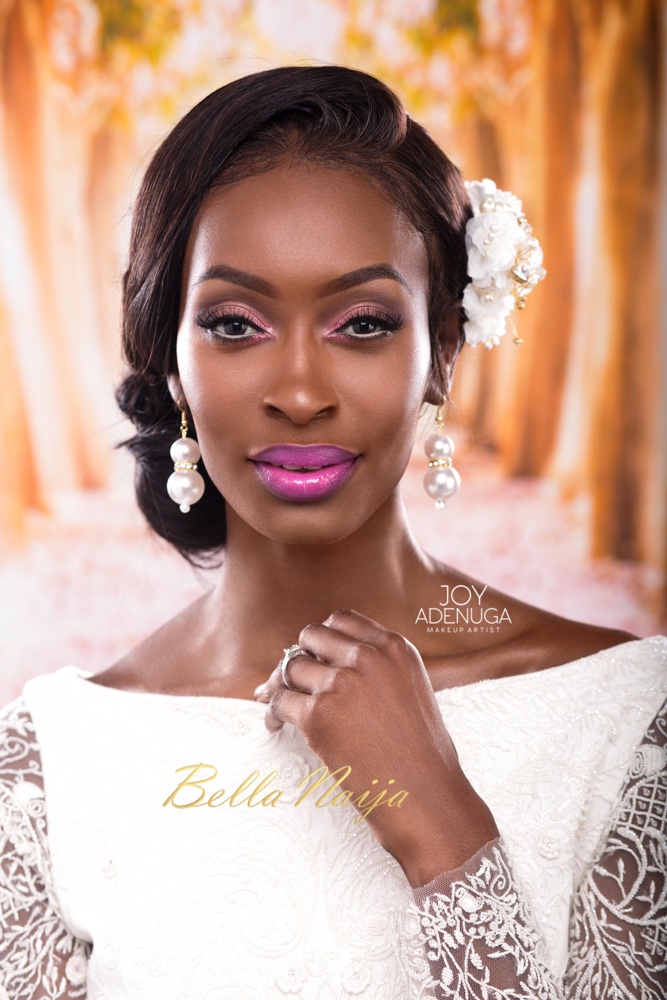 • My super glam brides! This is for you, light pink glitter all over the lids and hint of a vivid pink glitter in the inner corners. For this look to work, keep the lips really nude.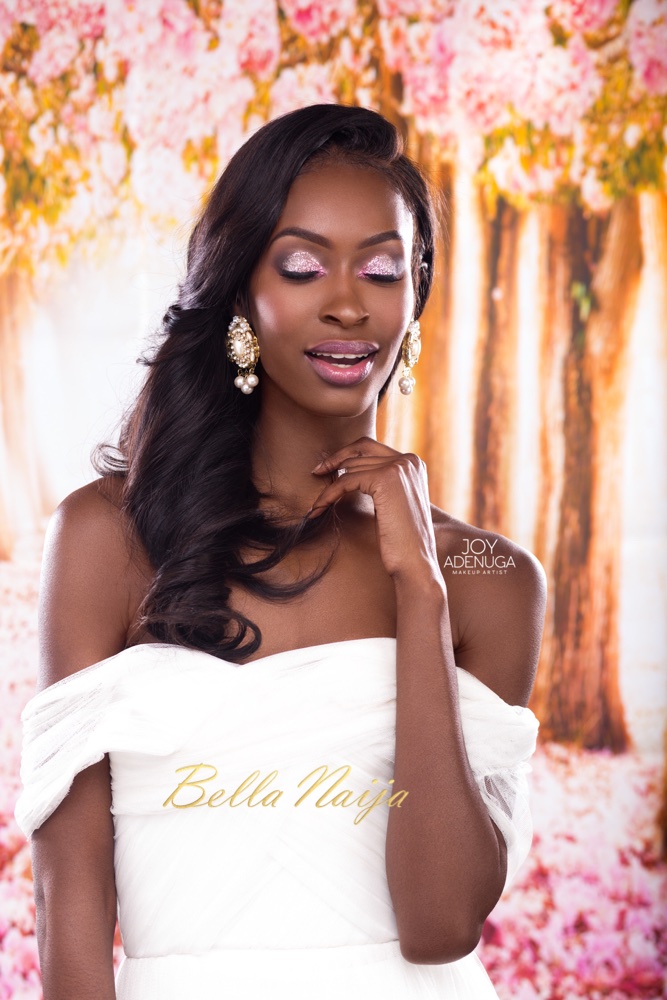 Credits
Makeup: Joy Adenuga |  @joyadenuga,  www.bridesbyjoy.com
Photography: MCMedia London | @mcmlondon
Hair: Chrissy Bales Hair using St Claires Hair | @chrissybales, @stclaireshair
Dresses: AloNuko Bridal |  @alonuko
Jewellery: Jewelry by Tolly | @tarocollection
Styling: Dee | @stylecheckbydee
Model: Alex | @iamalexsandrah