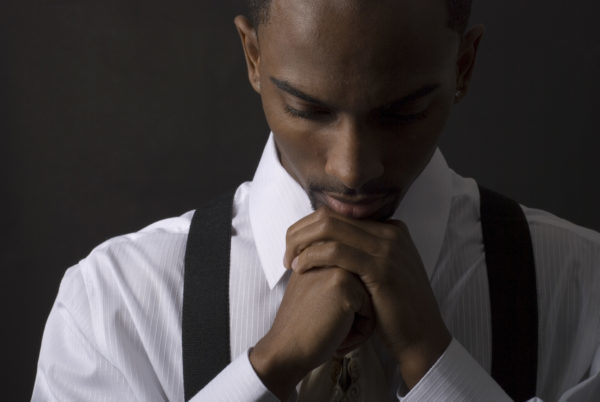 Moving back to Umuabi, Enugu after spending more than a decade in Stuttgart was supposed to be some sort of healing process. The minty ooze of Mentholated filled our home, as my parents would often take dips and stick a finger up their nose, applying on other parts of their body as well. They would sit opposite each other in the living room- my father on a wooden rocking chair he inherited from his father, and my mother on a wooden stool, almost as if she was sitting at the foot of Papa.
At age 66, my father was a retired staff of the Enugu State Government. Papa was a no-nonsense man.  He was well-spoken, gigantic in stature, light in complexion, and had a gawky gait. We lived with my Mother, who was a pint-sized, dark-skinned woman in her early sixties. Agatha, our maid, was later brought to assist Mama as age caught up with her.
Mama was overly submissive to my father as she once told me: "Tradition demands that I bow to my husband and serve under him". Whilst we sat around the living room, she would often say to my father: "Daddy, put Muvee Ndi-Ocha" for us to watch. I always wondered why my mother called my father Daddy, and why she loved the plot-less white soaps aired on our black and white Panasonic TV. Subsequently, I would drown into our sunken, washed out sofa and eagerly await the TV signal to scramble at exactly 10.pm.
Mama's tales were one of the few things I looked forward to, as we would gather outside and stare at the moon whilst she delved into her archive of moonlight tales, life stories and gossip.
She would narrate to us how some masquerades in Obinagu once pursued her into a nearby forest and gave her five strokes of their cane. "I was lucky they did not rape and deflower me, as I was still an innocent virgin then." My mother would conclude, snapping her fingers as if to say Tufiakwa.
I usually fell asleep after a few hours. My father would tap me on the shoulder and say: "Echezona, we thought you had crossed over to the other side for a meet and greet with your ancestors!" He sometimes had a whimsical sense of humour.
It was the year 1986, five years after I returned from Stuttgart and it got off to a great start for us. We vacated our previous residence at Umuabi village, Udi, Enugu State, moving into an archaic bungalow situated in the well-developed part of Udi referred to as "Station". We had access to fluid transportation and well-stocked markets that catered to our direct needs.
One hazy Saturday morning, we took a short trip to Aba. As we headed out through ninth mile and approached Port-Harcourt-Enugu Express way, I and Mama sang along to Nelly Uchendu's Love Nwantiti. Soon after, I decided to start a long-overdue conversation with my parents.
"Papa, Mama, there is something very important that I have been meaning to discuss with you both." I started off after taking in a deep breath.
"Onye Oyibo, what is it? Have you found a wife?" My mother spoke with her face lighting up gleefully.
"Mba! No o! I wanted to inform both of you that I am suffering from severe depression as a result of…."
"Would you shut your trap my friend! What a silly excuse of a son! I blame myself for giving you the privilege to go overseas!" Papa interrupted me abruptly, bringing my speech to a halt.
"Papa, you think that was a privilege?"
"You would cease to speak now my friend! Take this mirror and tell me the colour of your skin. Why do you claim a white man's disease?" He roared, hissing loudly right after.
An air of silence filled the atmosphere as I picked up my Walkman and slipped in my Bee Gees CD, silently watching the trees as they danced to the beat of the wind. "Welcome to Abia State; God's Own State….'' The bold, rusty sign board flashed across my eyes as my father drove past it expeditiously.
"Papa, I don't expect you to understand what depression is, when all you do is beat Mama and visit your mistress at noon.  Or how do you explain the fact that you sold your own son to a white man for chicken change?" I mouthed these words with my eyes closed and my fists clenched.
'Ewu Chimo! How did you know that Echezona? You should not talk to your father like that!'' My mother screamed at me, throwing her hands up in the air swiftly, before dropping them on her head.
''Mama, I don't blame you. Tradition has taught African women such as you to suffer and live in silence all their lives.'' I spoke briskly as I pinched my arm to check if indeed these words had flown out of my mouth.
My father stepped on the brakes hastily, parked by the side of the road as he alighted from the car. He dragged me out of the car, punched me severally in the face, leaving me dumb-founded. As I tried to regain composure and get on my feet, He quickly turned around, reached for a huge stone that lay on the ground, and threw it directly on my forehead.
My vision seemed to blacken out and all I could hear was my mother screaming at my father: "You are a heartless man! You have killed my Echezona!"
As I struggled to regain consciousness, my life seemed to play out before my eyes- like a tape set on rewind. I remembered how as a young, innocent boy at age 13, my father sold me off to a German stranger. They took me in as a slave and at night, I slept at their car park.
I would walk miles to school because there weren't any seats on the bus for 'coloured' pupils such as me. My darkened, charcoal skin, tooth-pick like legs and 'giraffe neck' seemed to threaten the white people I came across. I also remembered how I was eventually kicked out from my master's house for being "evil and satanic" only for a group of white men to pick me up from the streets and hand me over to the police for selling drugs. I remembered being deported back to Nigeria, and my father calling me a disgrace to his reputation. He used his belt and stung my mother's back that night after she tried to stand up to him.
Suddenly, the images of Agatha sneaking into my bedroom flashed across my mind. I remembered how her chocolate, silky skin glistened even in the dark. I pictured her brown eyes, and how she whispered 'Small Oga, take it easy biko'' into my ears as we made love into the night. Agatha had my child in her womb, and for this reason; I knew there was hope. Tears began to roll down my cheeks as my mother held me up and put me on her laps, using her wrapper to wipe the blood gushing from my forehead. I managed to hold onto her hand, smiling at her before everything faded to black.
Photo Credit: Dreamstime