I dated a poet once, and after him, my opinions about poetry changed, especially because he used it to appease me a lot.  Before Mr. X, Poetry was a no go area. I couldn't understand the rhyming, synchronizing of five-word sentences, and all the aesthetics poetry came with. It all seemed too much and reeked of an effort to be deep.
Since Mr. X, I've come to appreciate rhythm, unsung tunes and eventually, the art itself. I've read a few poetry collections but none has gotten my heart like Nametso Phonchi's Stories From The Sun. The Botswana born poet wove several moving tales with this gift of poetry. She painted cities with her words and resurrected emotions I'd long lost.
One poem Journey of a Poet might as well have been called Journey of a Human because it was my thoughts on paper. Sometimes I feel trapped behind my rib cage. There I'm constantly yearning, fighting, and seeking for something I can never find. This poem was a liberation of sorts, a gateway into my soul.
Muan, Bostwana made me ache for somewhere I'd never heard of. I wanted to feel the waves as she did. I wanted to experience everything she had. I wanted to be her. Nametso says Muan is a woman—calm and gentle, with a smile of a victor and trees sculpted like thighs whose roots are as sacred as pyramids. As it is, I might have found the perfect honeymoon spot.
Of all the poems in this anthology, I would say Daughter of The Most High got to me the most. Nametso, an unabashed Christian, talks about her relation with God. She talks about how she finds her way back to him even when she's deserted him because of selfish human tendencies. She writes of how her song bursts forth with praise and how in surrendering to him, we sky rocket in his light and dance to our testimonies. For me, there's nothing more soothing than pure and unbridled adoration of God. I absolutely loved this.
Nametso Phonchi says she is mostly inspired from day to day experiences such as conversations with friends or a loved one. Other people's experiences are also bricks for her stories. If indeed every poem speaks as a testament of her experiences, then I am yet to meet someone with a more colorful life.
To add more color to our sometimes dreary and bland life, why don't you download Stories From The Sun here at the OkadaBooks store. If you'd like free N150 credit, sign up with this link!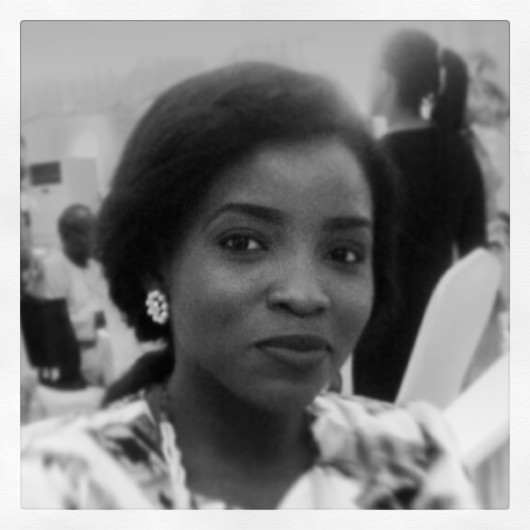 Nimide Ogbeun is a book addict lover, an unrepentant coke addict and a hopeless romantic. When she's not trying to expand her shoe closet or dreaming up the perfect getaway, she works as the Content Lead and Editor at Kamdora.
Follow her on Twitter
See her crazy pictures on Instagram
Email her at [email protected]