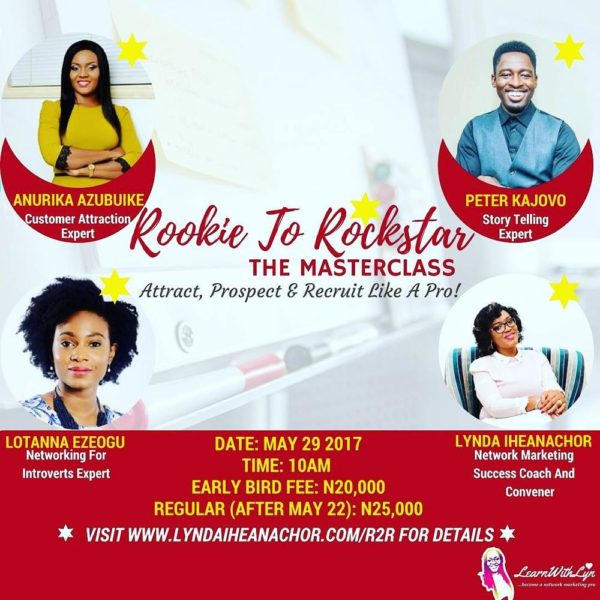 Dear Network Marketer! Building your network marketing business doesn't have to be a dreaded chore! However, this is exactly what it becomes when you don't have the right mindset and skills required to totally crush it!
If you're not having fun building your network marketing business, then you're most definitely doing it WRONG!
And we intend to fix that at this Masterclass for you.
Just imagine that you had confidence needed to rise and stay above objections or rejection or totally prevent them? Or even learn how to never could RECRUIT ON DEMAND… Scratch that…What if you could have QUALITY PROSPECTS BEGGING YOU to join your business?
How would having all these in place and more, impact on your business?
That's the aim of the masterclass: 'To Make Network Marketing Fun Again…For You! (…rings a bell? Lol).
Masterclass details:
Date: Monday, May 29th, 2017
Time:10am
Venue: To Be Communicated To Registered Participants
Click here for more details www.LyndaIheanachor.com/R2R
(Fee Covers Tea Break, Lunch, Workshop Tools, Free Photoshoot, to get you started FAST in rocking your business online)
—————————————————————————————————————
Sponsored Content