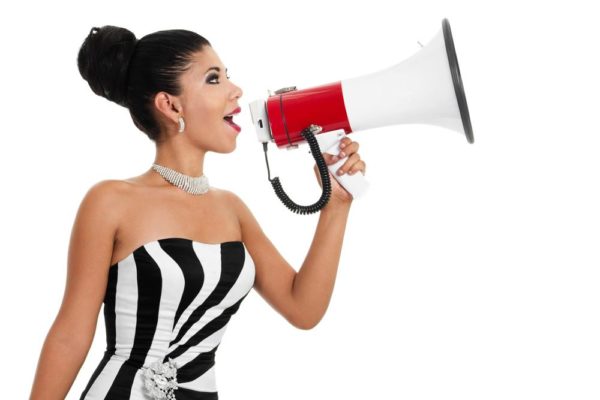 Before we begin, I'd like to share what thoughts have influenced this post –
Cheaper doesn't always mean low quality.
There's always something else to do with money: like settling into a comfortable apartment, saving for the future, investing for your family, etc.
Weddings come and go; there will always be a better one.
Your marriage is much more important than a day of 'outdoing' others.
Planning a wedding on a budget doesn't mean you're broke. (Consider ranking buying a car for your comfort, over having the most ground-shaking wedding)
Why spend all your life's savings on one afternoon?
Since the recession, prices have doubled and tripled.
Forget Instagram, real life is here.
But by all means, if you need to spend all that cash, go ahead.
Here are a few ideas on how to plan a wedding/marriage ceremony on a budget –
Ditch some ceremonies
This is increasingly popular as it's now more socially acceptable to ditch one or more ceremonies; with the registry marriage being most important – since it's the legally recognised marriage. Instead of performing all three ceremonies – wedding, civil ceremony and traditional marriage, why not let go of one or celebrate it in a non-elaborate way? Non-elaborate equals less money spent.
Celebrate two events in one day
This can be very demanding;  but it's possible.
Substitute a professional wedding planner
Rather than hiring a wedding planner, use a trusted friend that can help you coordinate all the vendors. Let this person be part of the planning. Give them the phone numbers of all the vendors and instructions of what you'd want them to do.
Let your friends work with the vendors
Assign your friends to work with each vendor. Tell them your discussion with the vendor and let them ensure that your plans are enforced. They will also work with your make shift wedding planner. I remember specifically ordering and paying for a particular number of food servers for my wedding. Guess how many the caterer brought? None! My friends had to start serving people food.
Let go of labels
One truth about wearing a designer label is that you're paying mostly for the designer's name. There are other brands which are just as good. I'll advocate for Nigerian tested and trusted (and affordable) designers over the foreign brands.
Make bookings months before
Once your wedding plans are concluded with both families, try as much as you can to book for venues and vendors early enough. Last minute changes can incur huge financial obligations.
Participate in giveaways
If there's a giveaway for things like make up, hair styling, shoes, cake, e.t.c; enter it. You never know, you could win and that means less money spent.
Always look for alternatives
If you are given a quote or hear a price, ask about alternatives – even if you have the money. For instance, if you need to buy drinks, try the less expensive ones. If you're given a quote for a venue, ask around for an alternative venue. One down the road might be much less expensive. For a traditional marriage, opt for a live band rather than a music artiste. Also try sending invites by email and social media, as against printing the customary invitation cards.
Buy in bulk
If there's something you'll need a lot of, buy it in bulk to avoid the more expensive retail prices. Asoebi can be bought in bulk i.e wholesale.
Accept help
In some parts of Nigeria or maybe some families, marriage is like a communal responsibility. Some people donate cash gifts prior to the wedding or take up the responsibility of paying some vendors for the couple. If you have such an opportunity, grab it.
Use local vendors
In a situation where you have to do your traditional marriage in your village, use the good local vendors. Instead of paying a make up artiste or photographer from the big city, find the good ones in your town. They're there. If you'd have to bring one from the big town, know that you'll pay for their transportation, accommodation and feeding.
Think outside the box
Turn the box inside out. Tear the box. These days, wedding venues/rental halls cost a lot of money. Why not try a beach or garden wedding? They're less expensive, different and classy and it shouldn't cost too much to set these places up.
Also, the couple can wear one set of clothes through the wedding. Wear clothes that are comfortable or can be easily transformed into comfortable clothes, rather than changing into other outfits.
Use old things
This might not sound like much fun, but it could be. Re-use some of your old possessions like shoes, wristwatches, your sister's veil, your mum's beads, the list is endless.
The best way to smash this is if you mix and match old and new things together. You're still the belle of the ball.
Go to the market
Not every time, buy online. Sometimes, enter Lagos market by yourself. When you get there, ask questions. Keep asking till you find what you're looking for. You'll be amazed at the world of useful resources you'll find at affordable prices!
DIY (Do It Yourself)
There are things you can make yourself. Literally. For example, you can pick out flowers from the market and make your bouquet and those of your bridal train.
Dance, Dance, Dance
The longer the couple dances, the longer guests are forced to 'spray' money on them. ?
Thanks for reading and let's know your ideas.
Photo Credit: Iodrakon | Dreamstime.com