Atoke's Awkward Banter: Does the World Stop When You Lose Your Wallet?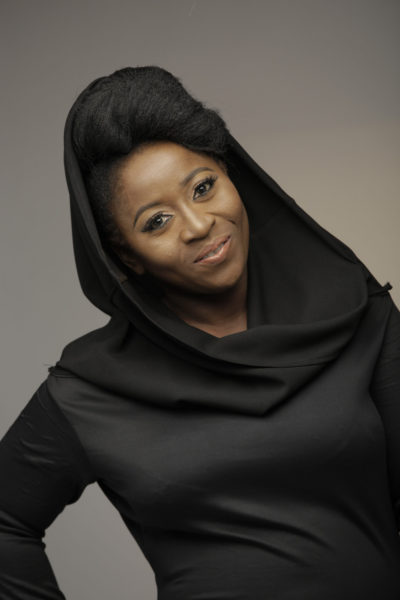 I remember the night I lost my iPod. My colleague had dropped me off at the foot of the bridge at Oshodi and I was strolling home. I was listening to music, earphones plugged in- a bid to separate me from the madness around me. The Oshodi bridge is always a nightmare and I just wanted to get home, cloaked in my personal solitude.
Then, the music stopped mid track. Hmm, strange, I thought. I was sure I had charged the battery fully before I left the office, so I reached into my bag to press play. My earphones were simply dangling. The iPod was gone. After years of living safely and securely at Oshodi, I was finally robbed – of the one thing that mattered very much to me.
I remember how it happened, when it happened and where it happened.
My wallet did not give me the same privilege, and I didn't know whether to laugh or cry. Where was I going to start looking? Heck, I didn't even know it was lost until one fine day, standing at the check out stop to buy paper towels. I reached into my bag to pull out the wallet and my hand met air – just like it did on the stolen iPod night.
If you've ever lost a wallet or a handbag, you'll know the stress that comes with it. The thought of having to replace everything is simply headache inducing. I didn't have money in it, but that wasn't even so much of a relief. The world has gone paperless. 95% of cards that meant something to me were in it.
I was determined not to panic. I really tried hard. I casually mentioned it to my roommates, to people at work, to the security guards at the gate house. Casually- you know? Nothing to indicate a sense of panic.
Inside my chest though, it was hard to quench the feeling of: Yepa, Credit Card mi, OHIP card, Photo ID, BoA & Barclays. Ye! MOGBE, where do I wanna start with GTB & First Bank? Oh God, my library card and my Starbucks card (listen, don't judge. Those are two of my favorite places in the world!) Anyway, back to the story of my faux calmness at the loss of this wallet.
When was the last time you saw it? Everyone asked.
Walmart, but I remember vividly putting it in my bag.
Hmmm, but I did not have my bag with me that day. In fact, I didn't have any bag. I had only planned to dash to the post office and back, before the spirit of shopping reminded me I had run out of ginger. Plus, being the cheapskate that I am (I choose to see it as being a saviour of the environment ) I didn't want to pay for bags at the store.
So did I put my wallet in those transparent plastic bags? Did it fall down? If it did, won't I have heard the clatter as it landed on the floor?
I woke up everyday thinking about my foolishness , yet still convinced I would find it.
Two and half weeks later, I have still not found it; and boy have I tried! I've been to every lost and found counter in my locale: Seen a long, black, leather wallet? It's faux-croc skin and unbranded. No, I don't know the last time I saw it. Okay, this is my number. Yes, thank you. Please call me if someone turns it in.
It reminded me of when my iPod was stolen. One of my family friends said he knew the Baba'sale (godfather) of the Oshodi Underworld and all we needed to do was just go pay homage, and the stolen item would be returned.
Baba'sale wanted to know how long I lived in Oshodi. Wasn't I aware I had to clutch my belongings firmly to my chest, while walking past? Especially on the bridge, at night! Haba, Sisi! Again, he asked if I just moved to Oshodi.
The person who helped himself to the iPod had made a swift trade. Baba'sale apologized and encouraged me to come sooner next time I have something stolen. He liked me, he would do everything to help.
He then told me not to be careless with my things again. Before nko? Lesson learned.
I thanked him, just like I thanked the security guard at the Mall last week, accepted the truth. It was time to start rebuilding what was lost.
First stop: the bank.
You need your card number to access online banking to block your cards. Urgh, how am I going to provide you with a number of a card I want to report missing? After multiple frustrated attempts punching the 0 key on my phone, I finally got to speak to an agent.
Maa'm, we have blocked your cards but you need to go to a banking centre with two pieces of ID to get a replacement.
Was he not listening? I lost my wallet. I do not have TWO pieces of ID. At best, I have ONE – my passport.
Sheesh!
It has been an utter pain, but I have been able to start acquiring the pieces of my lost wallet. When the fear of the impending GTB & First Bank stress came up, I quickly squashed it with shopping therapy. Afterall, I am kuku going to need a new wallet to put all these new shiny cards back in.
If you've ever lost your handbag or wallet, let's hold hands and form a support group. Please share your experience and how you got everything back – if you ever did.
P.S
I lost the picture of my nieces, and now I'm going to have to grovel at their mother's feet to send me new ones. What a bummer!
Another P.S
After my iPod got stolen, I learned the lesson about hyper security at Oshodi. You may call it paranoia, but when you are at Oshodi, ma lo nogere; Obesere said it in his songs. I should have listened to that instead of the Maroon Five I was blasting that evening.
Peace, love & celery sticks.