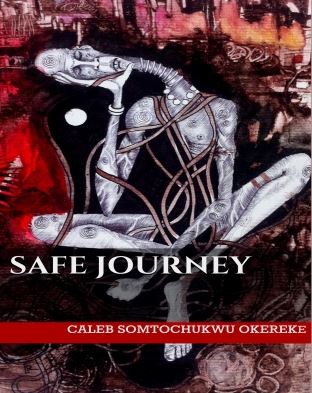 The beauty in books, particularly those of a literary variety, is that they present our eyes with a wide range of options. Sometimes, we want our imaginations to go on a journey, venture into another world, have a sneak peek into another time. At other times, we simply want to hear real stories and surround ourselves with paragraphs that remind us of our realities, lines that bring us closer to home.
Caleb Somto Okereke is a literary blogger and art enthusiast. His poems and short stories have appeared in The Kalahari Review, African Writer, Teenageaye, and Birmingham's New Black Magazine. His editorials have also been featured on Vanguard Newspaper and Y! Naija. Caleb has a significant following on Facebook, with a good number of his posts appealing to the young, restless, and vulnerable. For him, writing a book was always an issue of "when" rather than "if", and when news of his first full publication reached me, I was curious to see what he had offered.
Safe Journey begins with some heartfelt poetry which prepares our eyes for some sort of road trip through Caleb's younger years. In twelve chapters and less than 110 pages, he lets us in on his childhood experiences and lingering memories, having us peer through his perspectives on life via memoirs of 9/11, the Ikeja cantonment bombings, the old country in his native Arochukwu, an aged grandfather, a relative's errand boy, an old schoolteacher, a grandmother coping with amnesia, a protective brother, and the struggles to fit in at school.
The book is nostalgic and earnest in its tone, with a certain feel of "innocence" to it. Literary purists and "gatekeepers" may dismiss the narratives for being too basic and pedestrian, but Caleb is not concerned with style here. It's more about the content for him. In a society where boys must be strong, reluctant to show emotion, and be good at popular sports, this very young man shoves all the rules aside by expressing adoration for members of his immediate family while exhibiting a lack of fear for being vulnerable and wide-eyed.
If Literature was a party, Safe Journey is that little song whose singer has a tiny voice but whose song is going to be rendered anyway. Caleb's writing is ambitious. It is hopeful, and even if there are portions of this book where he tries too hard to evoke emotions, his pen won't be put away anytime soon. This is by no means a masterpiece, and there may be no awards for this, no headlining at book festivals, but Caleb has poured out his soul, and while the delivery is not perfect, it is enough for now.
Click here to get a copy from the OkadaBooks store.
Rating: 6.1/10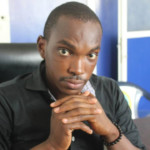 Jerry Chiemeke is a lawyer who resides in Lagos. His works have been featured on The Kalahari Review, Brittle Paper and Elsie Isy.  His editorials have also appeared on True Nollywood Stories and he is currently a book reviewer on literary blog Bagus Mutendi. He recently published his first book, "The Colours In These Leaves".