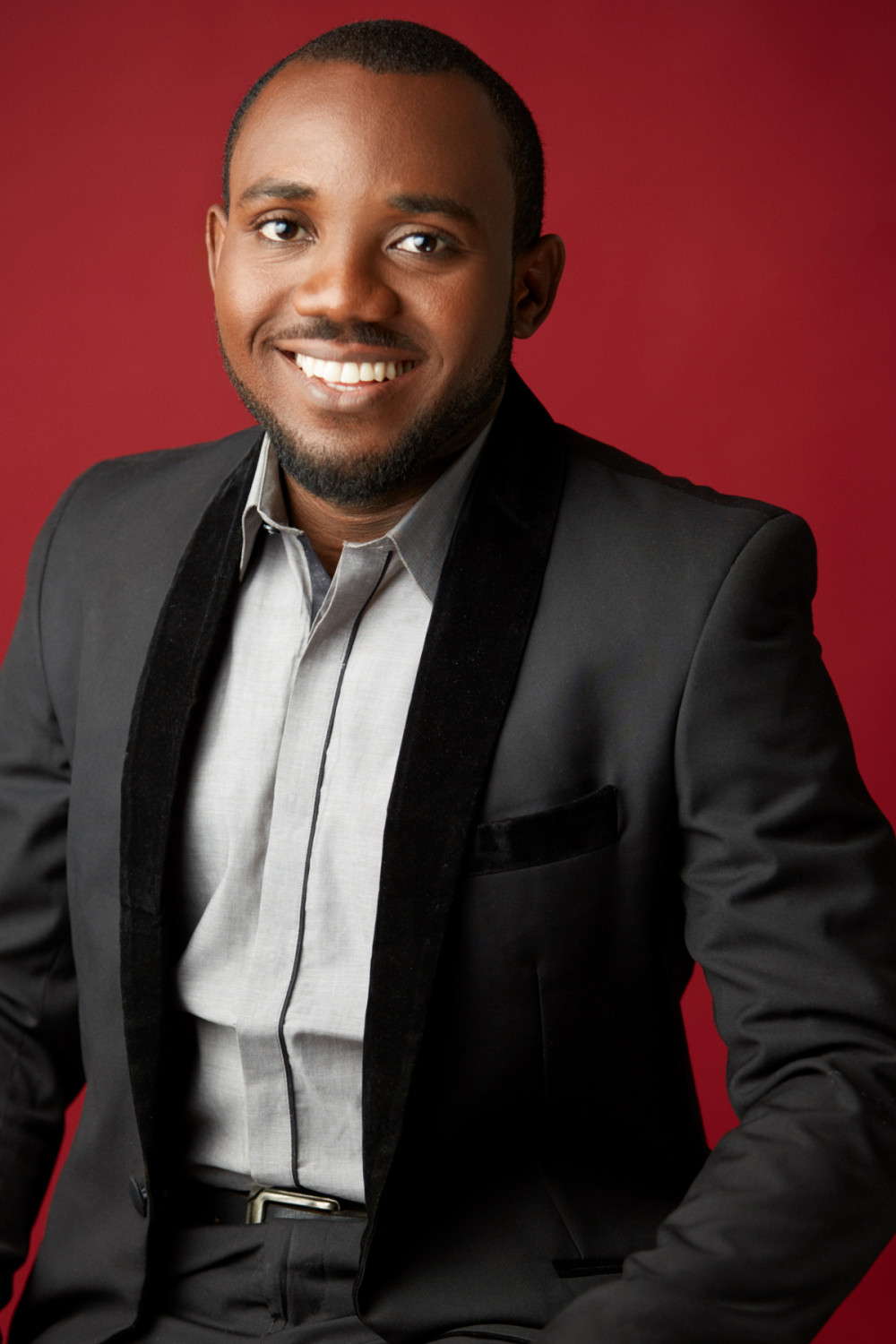 "How come it's still 9.25?" Femi quipped after looking at his wristwatch the 8th time in one minute. Ola's wedding was in one hour, thirty-five minutes and he was one of the groomsmen. The wedding was in Ibadan, but Femi was still in Lagos, stuck in traffic around Palmgroove bus stop.
He'd left the house in Surulere an hour and 30 minutes before, hoping to get to Ibadan in record time for his childhood friend's wedding ceremony. He had only stopped at the laundry man's place to pick Ola's tuxedos, and then at Ojuelegba after a tricycle driver brushed the side of his vehicle, trying to evade police officers who were running towards him.
Ola, who had decided to lose a little weight before his wedding, had decided to get his tuxedo one week to the wedding. He didn't want to be in a situation where he'd have to make adjustments. Sadly, on getting to the designer's office, his size was no longer available for the colours his wife-to-be had chosen for him. The designer told him a bigger size was available, and would require a little adjustment and all would be well.
At the time, he knew his nonchalance and perfectionism had gotten him in this puddle. He wasn't bothered about wedding outfit and didn't want to be bothered about having to adjust the tuxedo because he had lost a little weight. He just wanted to get the perfect outfit a week to the D-day. Alas, life happened.
The following days saw Ola go about his daily life and other wedding plans until Thursday while packing for Ibadan. "Shet! I forgot to meet this designer guy sef," he said as he picked up his phone to make a call to the designer. "Uche, ehn ehn. How are you? This is Femi. See ehn, I totally forgot about that my wedding outfit oh. I'm coming to your place now to collect it."
"Hmm… Mr Ola. I'm at task force office now oh. You won't believe this. My office has been locked since morning. They said my landlord has not paid tenement fee. They just barged in with police officers and asked everyone to leave. I even told them that I have several items people are coming to pick today they were not having it. They locked the place and we are still trying to sort it out."
"Wait, so you mean I can't get my tuxedo right now? I'm travelling today!" Femi said, letting out a deep sigh. After pondering for sometime, he told him not to worry, saying someone would come pick it up by tomorrow. But he had to leave the house immediately.
It was fine for both parties. Uche's landlord had earlier said he was on his way to sort the issue.
The groomsmen's outfits were different from Ola's, the colour and design, and they had all contracted a separate designer for their own tuxedos.
Femi picked up Ola's tuxedo the next day, to transport to Ibadan Saturday morning.
10.15: Femi was on Lagos-Ibadan Expressway, driving on 160kph. He had to meet up. If the wedding started at 11, they'd still have 30mins before the bride and groom made their entrance. "I have to make it there on time. I have Femi's outfit," he said.
"But what if the tuxedo doesn't fit," Femi thought before saying, "no way oh, it must fit". His phone began to ring. He looked at it, it was Ola calling again. That was when tragedy struck. He rammed his car into the back of a parked trailer.
11 o'clock. Ola's elder brother got a call, saying one Femi Olaleye had been involved in an accident. The caller told him they found his number on a wedding invitation and guessed that was where he was going to. The caller said Femi has passed on.
News soon got to the church leadership that one of the groomsmen had been involved in an accident. It was really a terrible situation. The choristers were told to keep singing until the next step was decided.
In minutes, friends and family knew something was wrong and began to troop out one after the other to make calls. After some time, everyone had learned what happened. The wedding was paused. Someone had died. The groom having no tuxedo was the least of everyone's worries.
After 2 hours, family members began to make moves – placing calls, going out and coming in, e.t.c. "We've already fixed today, let the wedding just hold, even if it is short. Let's get this over with and focus on the bigger issue immediately after that," said one of the uncles. Every other stakeholder agreed. Ola was devastated. His wife-to-be was consoled by friends. It was a really sad decision, but it was one that had to be made.
The wedding went on. Food and drinks had to be taken to several orphanage homes as most people could not imagine themselves eating with such sad news.
Ola and his wife entered the already decorated car that had a beautiful card on its plate number spot which read "Just Wedded. Mr & Mrs". They were married.
I know it's cliche, but we sometimes seem to forget that No one is indispensable. Don't put yourself in harm's way, physically and/or mentally because you think if you do not get somewhere or get something done, no one will or can. That's one of the greatest deceptions.
Take time to relax and unwind. Don't go and kill yourself. I know you love to feel like a hero, to feel like you're important and invaluable to someone or your company; that without you, they wouldn't survive. But remember, that reality has proven time and time again that any space you vacate, can be filled, sometimes almost immediately.
**
P.S: The story above is a figment of my imagination.