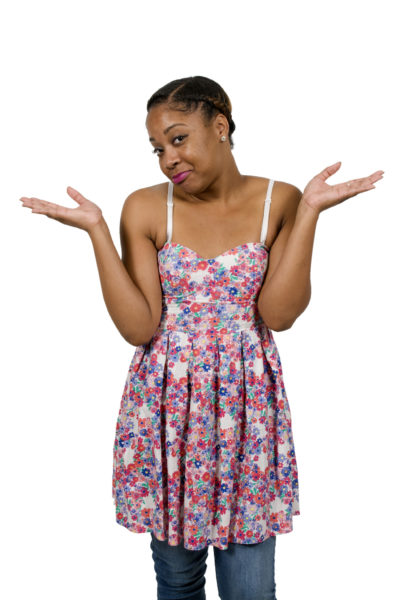 What do you do when life gets confusing? When you don't know where else to go, or even how to go? You feel stuck, though everyone else around you seems to think you are doing great. What exactly do you do?
The first natural reaction would be to reflect; but at such times as humans, we are not always rational, and reflection, even though meant for good, might lead to long bouts of depression. As a result, the first thing I would suggest to do would be to explore our spirituality. In actual words: pray.
The reason for prayer is that it provides a levelled ground on which you can do other things. For instance, when I'm in such situations and I pray, there is always a force of peace that floods my heart. It's that point where I heave, as though a burden has been literally taken off me (although in actual fact, a burden was taken off. Prayer is more like an exchange, especially such prayer prayed in agony. It takes away the burden causing the soul to be weighed down, and releases forces of peace in its stead. A type of peace that comes from a place of hope and assurance).
After prayer comes reflection. A deep reflection. Why are you where you are? Could it be because of past mistakes made and uncorrected, or uncalculated risk taken now back firing? What else could be the cause?
Reflection takes us to that place of depth, rather than leave us at just the surface. The good thing about reflection is that it's not only needed when things are bad; it is also needed when things are good so as to know the things that are currently working and the things that are not. Reflection takes us back to the beginning and allows us to weigh the journey right from where we started to where we currently are.
Reflection also makes learning possible. We learn all our lessons from mistakes made and make provisions to fill in for the mistakes in subsequent times.  In all, reflection is a vital tool needed for a progressive life.
All that said, sometimes in life, some things are not necessarily based on what we have done or have not done, it's just simply based on the natural tide of time; more like a change in seasons. More so, in life and more especially in our personal lives, changes due to seasons are somewhat inevitable; just like we have periods of summer, winter, fall and the likes.
Life is a mixture of good and bad times, sad and happy times as well. Not to expect changes is to lie frozen in the mortuary. Changes in tides and seasons with respect to human life stops, or perhaps peaks when life ends.
But then, when the weight we seem to feel is borne out of a change in season, especially with it being a harsh transition, such we have no control over, what do we do? When we've tried all we know how to do, what else do we do?
The answer would be to just stand. Like the lyrics of a song sung by Donnie McClurkin says– after you've done all you can – just stand. Do all you can but when you can't humanly do anything anymore- just stand. And while you are doing all you can to stand, pray. Prayer upholds you in ways nothing else can. Truth be told, it will be a rough journey, but with God and His strength supplied, you will definitely stand and stand well. Keep the faith all you can, and stick to the perceived glory ahead. It might also be time to focus, re-strategize and plan afresh if you are not overwhelmed; but if you are, as earlier said- just stand.
In addition, try to avoid places that will take you to dark places emotionally. Try to surround yourself with happy situations and lively people if you can. Try all you can to keep your spirit afloat and your mind hopeful. Overwhelming times are delicate, and if not handled with care and with every careful intention, it might take you to places you never bargained for emotionally- such as depression. If music would help you keep your spirit up, then music it is. For someone like me, in-depth worship and praise does it. Whatever thing, morally good and legal, that rocks your boat, please do it. Do not succumb to your feelings, especially the dark ones. Do all you can to stand and stand as tall as you can.
Photo Credit: Robert Byron | Dreamstime