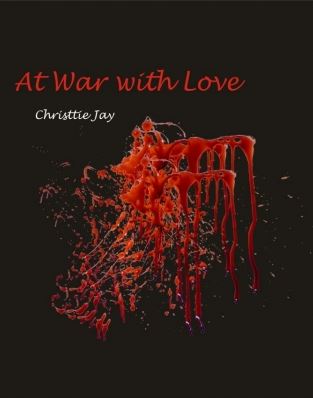 At its best and warmest, Love is complicated, a maze, an intricate crossword puzzle. At its worst and frostiest, Love is torture, its chaos, it's a wheel that holds nothing but pain. With every genre of Literature, writers attempt to create mental pictures of what Love really looks like, but few are able to do justice to the theme, and we hardly find the ones who elect to describe Love in a non-straightforward, complex manner true to its nature.
Christtie Jay likes to see herself as a writer, lover and "personal coach". She delights in scribbling poetry, with Passion and Family as the usual themes. She enjoys a good following on Instagram, and has a way of engaging readers on her social media feeds.
"At War With Love" is Christtie Jay's debut book, a collection of poems. In 101 pages, Christtie attempts to explore quite a number of intense themes; love (and the lack thereof), heartbreak, abuse, dysfunctional families, unrequited love, lust, short-lived celibacy, hits and misses, the dungeon called the friendzone, flings, returning to ex-lovers, more flings, despair and hope. The style is unconventional, non-conforming, and Christtie churns this one out with no intention of taking any prisoners.
The book is, for want of a more appropriate adjective, intense. The emotion in the verses is palpable, and you can tell that the lines come from the deeper places. If these poems are non-personal, then Christtie's heightened sense of imagination is worthy of commendation. However,  one cannot help but believe that the poems in this collection are borne out of real-life experiences – the longing, the burning, the affectations, the wishing, the yearning and the learning.
The stanzas reek of an outpouring, a purging of sorts, and anyone who has ever been (wholly) caught up in the crazy web called Love would find this absolutely relatable. Purists may deride the book for a certain lack of structure, particularly since the poems are untitled and readers would just stumble into them, but the messages are not lost on anyone, and anyone with half a heart would admit that Christtie Jay brought all the feels with these pages.
Rating: 8/10
Want to read this book? Click here to get a copy from the OkadaBooks store.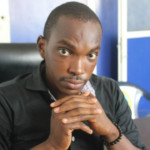 Jerry Chiemeke is a lawyer who resides in Lagos. His works have been featured on The Kalahari Review, Brittle Paper and Elsie Isy.  His editorials have also appeared on True Nollywood Stories and he is currently a book reviewer on literary blog Bagus Mutendi. He recently published his first book, "The Colours In These Leaves".