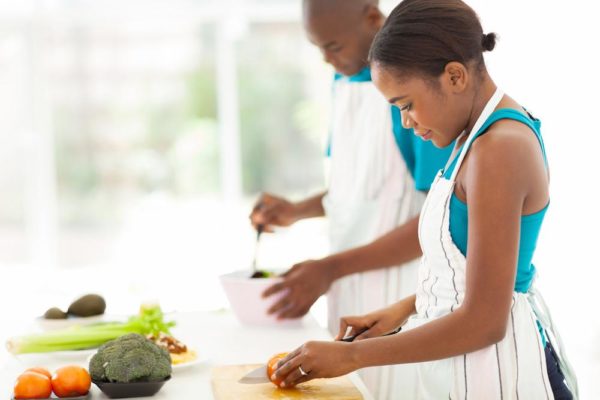 There are meal plans for everything these days. Meal plans if you want to lose weight, meal plans if you want to gain weight. Meal plans if you want to be more spiritual and even meal plans to save your marriage (trust me I've seen it). But there is one meal plan that I think is the most needed but grossly ignored, the one for the Nigerian Hustler.
Before we start let's establish some definitions.
A Nigerian is a person born, raised or has lived in Nigeria for 12 months consecutively. Don't worry about the nationality on your passport. If you have lived with us successfully for a year without running back, we accept you whole heatedly as a brethren. You're a survivor!
A hustler is someone who is trying to make it or someone who is in the process of making it without being close relatives or friends with a billionaire. If you have already made it, or Dangote is you uncle/uncle in the Lord, this is not for you.
What is the definition of making it? You will have to define that one for yourself. However, according to social media some people have defined "making it" as buying the latest iPhone, for others it's when their favourite celebrity follows them on Instagram. Buzzfeed even said "If you're drinking a piña colada out of a pineapple then you know you made it in life" go figure!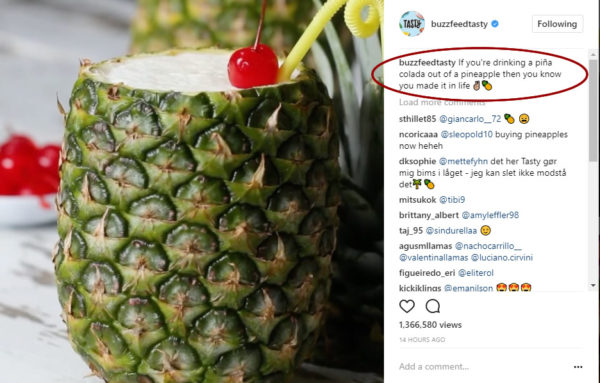 For some of us though, it when we have a regular source of sustainable income from business ventures, fixed assets such as landed property and sufficient savings for the future. But hey, you decide.
This meal plan is not designed to help you enjoy the diverse Nigerian cuisine available from our various cultures. It is mainly to keep body and soul together on the lowest possible budget.
Currently the minimum wage of a full-time worker in Nigeria is N18,000. We will not get into a debate whether this is sufficient or not, we will simply work with this monthly budget based on the following assumptions:
You are living with your parents/ squatting with your uncle so do not need to pay rent or bills
Your clothes are made from very durable material so they will never require replacement
Your work place is on the same street as your house, transport fare is not needed
You do not have children
You are not in a relationship and probably won't be for a very long time
On an 18K budget you need to spend on average N600 a day and because your schedule is so crazy there is literally no time to cook.
 
Breakfast
Lunch
Dinner
Snack
Mon
Agege Bread N100, boiled egg N50 pure water N10
Amala & Ewedu Soup N100 1 piece of meat N50, Soft drink N100
Garri N100; Sugar N20; Ground nut N20 Cold pure water x 2 N20
1 orange N20
 
N160
N250
N160
N20
Tue
Free Tea from the office (**Wink**) N70 Agege Bread
Rice N100 Meat N50, Plantain N50, Beans+" N50 Pure Water 10
Suya N100

Agege Bread N70

1 small Apple N60
 
N70
N260
N170
N60
Wed
Yam N100 Ewa Agoyin N100 Free water from office dispenser

Jollof Rice N200, Meat N100, Plantain N50 Bottled Water N50 (You would have ordered pure water, 1 meat and white rice but you spotted your crush and decided to impress.)
No Food. You exhausted your budget to impress your crush! You're still single btw.

See Dinner column for details

 
N200
N400
Thur
Akara 50 Pap 50
No time for lunch today very busy schedule
Goat meat pepper soup N400, Eko N50 Pure water 10
Small piece of coconut N20
 
N100
460
20
Fri
Man shall not live by bread alone
Eba & Egusi Soup N200 Fish N100
Suya N200, Garri N50, N20 Sugar
Garden Egg N30
 
N300
N270
N30
Sat
Risky Burger (Agege Bread N100 Fried Egg with Sardine N150); Pure Water N10
Owanbe Day! It's your cousin's wedding, you didn't buy Aso Ebi, but you will eat to a stupor!
Takeaway pack from the Owambe earlier in the day
The extra packs of small chops you snagged at this magical event!
 
N260
Sun
You are still full from yesterday's food festival!
Banga & Starch with Meat N400
Boli & Groundnut
Watermelon wedge
 
N400
N150
N50
This meal plan may not work well for you if you live in a place like Banana Island or Maitama (these areas are plagued with a scarcity of mama put). If you, however, need a Nigerian hustler's meal plan for people that live in posh areas please see below.
| | | | | |
| --- | --- | --- | --- | --- |
|   | Breakfast | Lunch | Dinner | Snack |
| Mon | Find a relative living in a cheaper area | Make them an offer they cannot refuse e.g "I will do all your laundry forever" even though you know issa big lie! | Move your things immediately | You're welcome! |
Have you ever tried to eat on a shoe string budget? What did you buy?
Love,
Mrs Kush.
Photo Credit: © Hongqi Zhang (aka Michael Zhang) | Dreamstime