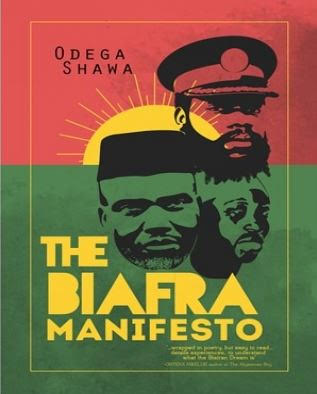 Fifty years ago, Nigeria experienced a civil war that lasted almost three years. Millions were caught in the crossfire, fell in combat, or died from starvation. After a ceasefire was called, the warring sides laid down their arms, but inter-tribal tensions—one of the original triggers of the conflict—continued. In present times, with the renewed agitation by some members of the eastern region for their own country (Biafra), the possibility of another war looms.
Odega Shawa's book "The Biafra Manifesto" is an analysis of the original quest for Biafra that led to the 1967 civil war. The book reaches within history from the last fifty years and shows how the secessionist ideology managed to survive and is back in full force. Using Nigeria's amalgamation in 1914 as a starting point, Odega explains the shaky nationalism that followed, one that didn't have a core, seeing as distinctly different groups with varying political structures and ideologies had been forced together as one country.
His analysis serves as an insight into the reason patriotism seems like a foreign concept to most Nigerians. We never really felt connected to a central cause, and as the years passed, our loyalty to Nigeria never really took root. No thanks to corrupt leaders who blatantly engaged in the unfair distribution of public resources into their pockets, regions, or hands of their tribesmen.
From there, Odega delves into the causes of the recent drive for Biafra. He connects his findings to the problems Nigeria is facing and the inability of politicians to deliver on promises made during elections. With more people realizing that Nigeria isn't living up to its potential, the promise of something or somewhere better is very alluring. However, based on the corrupt attitude displayed by most of Africa's ruling class, Odega asks the common man advocating for Biafra how sure they are that these new "Messiahs" who offer the Promised Land will keep their word.
Is there a feasible plan for building the new country? Where is this plan? Are structures being set in place to drive progress? Is there a guarantee that the common man's opinion will be regarded as important in this new "kingdom" or is this a case of jumping from frying pan into the fire? Are the new leaders currently transparent in their dealings thereby showing that they are eager to eradicate the corruption and nepotism presently prevalent in Nigeria? He writes: There is no point talking about Biafra just for getting Biafra's sake. There is need to show that there is something greater and better for the masses, otherwise what is the point? Promises are easy to make."
Odega believes the frenzied requests for Biafra can be curbed if the government reworks Nigeria's mismanaged political and economic sector while clamping down on ethnic intolerance in high (and low) places. He advocates for a revaluation of economic policies and proper utilization of resources to help us climb out of the quagmire we're in. The author reminds Nigerians how much was lost in the first war and advises that if there is really need for secession, it can be peaceful.
It is interesting that Odega confesses he is comfortable with the idea of a country which would likely cater to his regional patriotism "as long as it has nothing to do with starting a senseless war in Igboland." Peaceful revolutions are not alien to this world. They have been successfully carried out and are usually upheld by people who have thought out the consequence of war. War usually has devastating effects as evidenced by the destruction in Syria and South Sudan. It is unacceptable in any form.
In shops, homes, and blogs, I have heard people voice the same opinions as Odega. Yes, they want Biafra. No, they do not want war. I do not know how possible these wishes are, but I guess we'd have to watch and hope for peace.
Odega Shawa's "The Biafra Manifesto" is an enlightening read. It is the history lesson often skipped in schools that have left millions in the dark about the sacrifices made by heroes past. If memories are short, and the evil that war brings has been forgotten, perhaps Odega's book will remind us. Let us not forget that a dead dog is better than a living lion.
To get schooled on what is really happening in our country, get a copy of Odega Shawa's "The Biafra  Manifesto" here on Okadabooks!
**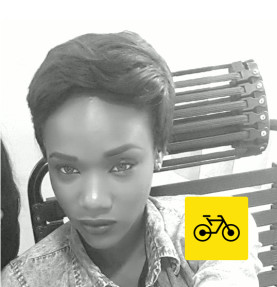 Chiamaka Onu-Okpara is a freelance editor with experience reworking fiction, creative non-fiction, and academic documents. Her stories have been published in Ake Review, Apex Magazine, and The Kalahari Review amongst other places. Her first poem is forthcoming in Strange Horizons.