One September morning, during a search for my daily literary fix, I hopped on Catapult and found a heart-wrenching story about domestic violence. The piece, titled The Things We Never Say: A Family History tells of the love between a daughter and her mother. Dad is originally presented as lifeless, almost forgettable till he isn't. And when he manifests, he's all fists and punches, leaving behind a trail of blood and battered faces.
The piece was powerful and the author's name (Amara Nicole Okolo) stuck. In search of more juicy pieces, I launched out and found "Son of Man", her collection of short stories. The first story, titled "The Talking Shoes", is about Andrew, an unemployed family man who struggles to navigate the cesspool that is life. His scruffy shoes, vested with the power to think and narrate the story, are worn by their owner to a job interview where he is seized up by a snooty receptionist and later gets into a brawl with her. Back home, things take a worse turn and Andrew almost makes a horrible decision.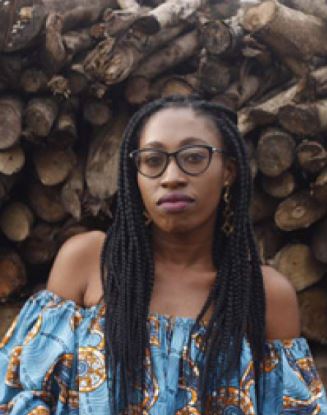 "The Machete of Retribution" is the second story in this collection. Here, the protagonist is Ejiofor, a farmer with hopes and dreams for his young son. When the son takes ill and has to get urgent treatment, Ejiofor finds himself on the receiving end of the Nigerian healthcare system designed to ruin lives instead of saving them. From nonchalant hospital staff to dilapidated structures to absurd rules (even for emergencies), this story is a cry for help to the authorities.
Still on Nigeria's ailing systems, the next story titled "Lost Ones" addresses the public's fear of the Nigerian Police. I have always told myself that if I'm ever invited to a police station, I'd rather die (out in the open) than oblige. Let's not act like we haven't heard of people who never returned from 24hr detentions or who were tortured beyond comprehension for alleged crimes. Okolo's third story "Lost Ones" explores this growing trend of indiscriminate detentions. "Lost Ones" follows the misadventures of Gabriel and the people he meets in a holding cell somewhere in Lagos.
Of the six stories in this collection, my emotions pooled around two stories: 500 Dreams and a Letter; and That Fine Madness. The former, my favourite, is about Chief Odion Eguavoren, a fabulously wealthy and bitter old man with a terminal illness: cancer. With no love lost between him and all but one of his children, he calls a meeting that results in a million and one spilled secrets. His death ultimately comes with a mind-blowing will.
"That Fine Madness" is a love story that takes place during Achike's time serving his country through the NYSC scheme. While on assignment as a teacher, he meets a married woman with whom he falls in love. Her marriage is one of convenience, so it's expected that she really doesn't love her husband. But in trying to see where this new love can take her, we're forced to watch the unexpected happen. My heart broke when this story ended.
Amara Nicole Okolo's "Son of Man" can be likened to a well-done steak: very filling and no uncooked parts to cause pain at odd hours. Her stories explore human nature as well as the happenings in the Nigerian society. Characters are well-rounded, believable. I laughed and cried with them, smelt the faeces in the holding cell, felt my heart race when the will was being read. I loved every moment with Chief Odion. He is the real MVP, that villain you'd hate to love.
"Son of Man" is an excellent book I'd recommend anytime. Okolo's writing reminds me of Akwaeke Emezi stories, and I daresay that Okolo will eventually be one of the greats.
Want to read a copy of Son of Man? Get one here on the OkadaBooks store!
—-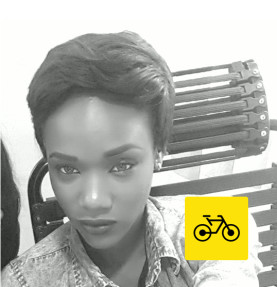 Chiamaka Onu-Okpara is a freelance editor with experience reworking fiction, creative non-fiction, and academic documents. Her stories have been published in Ake Review, Apex Magazine, and The Kalahari Review amongst other places. Her first poem is forthcoming in Strange Horizons.