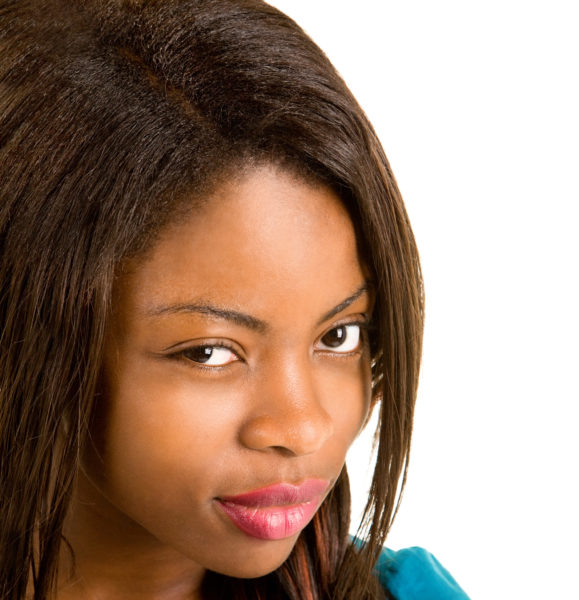 Gbeborun, tatafo, aproko, olofofo; whatever you call me, I don't care. I actually care about you, not about how my bad news will make you feel.
It is about your husband. Why are you looking at me like that? So, because he joined you for that photoshoot, because you got all lovey-dovey for the cameraman – for that celebrity photographer who was also the brain behind your pre-wedding shoot – who got many cute shots of your well-toned bodies, you think you are the only one for him?
I'm talking about your idea that all you've been getting from the cute brother, has been exclusive to you. I'm talking about your perception that his love for you is exclusive.
You are just blind my sister. You can call me a liar. It's OK. Everybody gets called a liar once in a while; even the good Lord was thought to be one. Humanity hates the truth, but we are also picky with the lies.
I know what you are thinking. You see me as a sad, ugly, lonely woman who, as obsessed with attention as I've been, has not been able to attract and keep a lover. The thing is, whatever I am, or whatever you think of me, does not change the fact that Bobola's got hoes in different area codes.
Folake, what is wrong with you? I've not even said anything and you are bringing out a gun. Is that a prop for a film you're working on? I know you are very angry. I know you are tempted to shoot the messenger, but please let me finish before you finish me. Better by far to know the truth now when you still have your years ahead and still have the good skin to milk the power of choices.
Look, Bobola is seeing other women. Your recent pictures got eighteen thousand retweets, ten thousand likes, and nine hundred and three comments; it trended for two days and got coverage on the blogs for three. Yet, it doesn't change this thing I'm about to tell you; so put the gun down, please.
Remember that very tall dude who tried to kill David in the bible? You know your bible stories, right? Mr Giant could not get David because the writer of the story he was trying to change could not be forced.
I know you want the whole world to keep believing the well-packaged lies on the real state of your marriage, the lie you have been believing, the one you were trying to stamp on people's memories with that photoshoot.
You would be tempted to bury my words, to retain the façade, to cover up the dirt that your denial wont clean; you would prefer to settle this thing privately. Is this me waxing lyrical because a former beauty queen is about to burst my head like a ripe tomato?
You thought because you won a pageant your Ajanaku has become Araba? Oh, you are Yoruba and you don't even know what that means?
One thing got me laughing when I saw the pictures on Instagram and On Twitter. Did you actually sit on the artificial grass at Fiwasaye roundabout? I believe the pictures. I believe you didn't photoshop that. There is absolutely no reason to do that. Indeed, this got me laughing, not just for you – I never knew you are the Fiwasaye roundabout-type – but for the dumb guys here who thought it wise to place artificial grass in a roundabout in tropical Africa!
Artificial grass in West Africa says we are too lazy or dumb or indifferent to grow our own grass, so we have to bring artificial grass! Even that lazy bum in the house next to yours takes care of the plants in his garden and would wet it every morning; every morning you would see him in his white shirt with LEGALISE IT printed on it with black ink, joyfully he would nod while singing Tuface's songs, the usual soundtrack to his work.
Damn! How many guns do you have with you?
Folake, do you really want to kill me? Look, don't think we are alone here; someone will know and you will go to prison for murder! Fancy that? Fancy sleeping in the same room with your shit and urine? There will be no special treat for your skin. Nothing like daily massage. You may have to sit on the dead skin cells of your fellow inmates.
Yeah, that's what you would be called. Inmate.
Look, just read your husband's comment on Facebook on Shola's birthday two weeks ago, then read Shola's Instagram post last Friday night, then ask Bobola where he was that night. Check his phone, read the messages from Shola if he has not deleted them.
If you got the messages and still cannot read between the lines; then, my sister, you are just a loving fool. OK, you want to know how I got to know about this?
Dude, you are asking the wrong question.
Photo Credit: Denis Pepin | Dreamstime