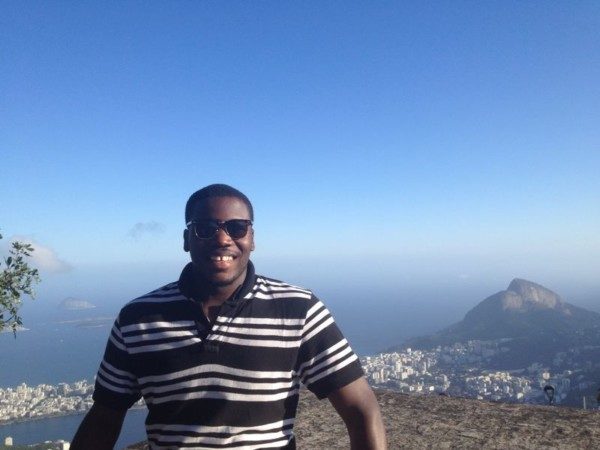 There were two brothers; Alex and Biodun.  Alex was older and seemed to be really favoured.  He typically 'winged' most things he did and always got good results.  Biodun, his younger brother, always seemed to struggle with everything and was quite the slow learner.
They grew up this way.  Alex made friends easily, got good grades at school, had multiple job interviews upon graduation, and landed a very good job pretty quickly.  Biodun struggled with making friends. He wasn't as charming or as charismatic as his brother and so did not have people flocking around him.  He struggled with his grades too, and was not able to get a job as quickly as his brother did, upon leaving school.
Biodun often asked Alex, his brother, for advice on how to make more friends, how to study to get good grades, what to say at job interviews. He wanted to adopt his brother's strategies as he figured that if he just did what his brother was doing, he would get the results his brother got.
The problem was that he just couldn't get his brother to tell him anything meaningful.  The truth was that Alex, himself, didn't know how he did what he did.  Things just came naturally to him.  He didn't think he studied in any particular kind of way, or did anything special to attract friends to himself, or say anything ground-breaking at interviews in order to land a job.  He was just himself and he couldn't explain why he was so exceptional.
So, Biodun was left on his own to struggle, make mistakes, fail, and learn from his failures.  He also noticed that everyone else around him also seemed to be going through that 'normal' phase of making a ton of mistakes and learning from them.  It was only his brother, Alex that he knew to be the exception.  And since he couldn't get anything out of him anyway, he followed suit like everybody else.
He started noting what not to say at interviews –after saying a lot of stupid things.  He developed a system for studying that helped him to retain knowledge and do well at school.  He also learnt how to have a friendly disposition – how to show himself friendly so that he could attract the right people to himself and network with them to achieve things bigger than themselves.
Biodun learned, grew and changed.  He became a much better version of himself after he made the decision to quit wishing that he were like his brother, and actually begin to take matters into his own hands and work hard at developing the areas of his life that he knew needed much development.
He then grew up to the stature of his brother, Alex, even though it took him much longer to get there.  There was no way he was going to keep up with Alex's speed so he took it slowly and steadily attained what everyone else around them perceived as the right kind of life – a good job, the 'right' social circles, and fancy homes in fancy neighborhoods.
The boys were men now.  They were family men with wives and kids of their own.
Alex's kids were struggling at school; they didn't have friends, they weren't getting good enough grades, they were being bullied, and life just seemed to be on a terrible trajectory for them.  This bothered Alex a lot.  He had imagined that he himself having had such a smooth life of achievement growing up would mean that his kids – just by association – would have the same.  He was apparently wrong.  Those kids struggled!
One day, the principal of one of his kids' school phoned Alex, asking him to come over to the school immediately.  His son needed his attention.
Alex rushed over to the school.  He got there as soon as he could and found his son sobbing uncontrollably in the principal's office.  The principal looked very helpless sitting across from the young boy and gave Alex that 'you handle this, please' look.  Alex sat beside his boy and gently asked him what the matter was.
After many sniffles, he responded in a muffled voice, "I just don't want to disappoint you but I can't help myself".
This broke Alex's heart.  Here was a boy that had a superstar for a dad but found himself failing in school, failing in life!  He wiped away the tears from the little boy's eyes and told him it was okay and that they would go home.  He gazed over at the principal while saying that.  The principal gave him an affirmative nod.  He apparently wanted the little drama out of his office, out of his school even.
Alex took his son home and put him to bed. "Just rest and we'll talk about it later on, okay?" He said as he tucked him in, in the brightness of the afternoon.  He called his wife and gave her a heads-up on what she'd have to deal with when she returned home from work, and informed her that he'd be over at Biodun's, in the evening, to catch up with his brother.
Alex went over to Biodun's house to visit, with a worried look on his face.  Biodun was in the kitchen, helping his wife polish their expensive silverware.  It was something they always did together.
Biodun often wondered if his wife loved her silverware more than she loved him.  But he always quickly got over it when he remembered all they had been through in his years of struggle and how she had always stood beside him, even when they couldn't afford decent chinaware.  She deserved all the expensive silverware in the world for that, and if it would make her even happier, he would join her in polishing them and that way, they got to spend some quality time together as well.
Alex joined them in the kitchen and Biodun immediately noticed the worried look on his brother's face.  He asked him what the matter was, and Alex proceeded to tell him what went on earlier in the day.  He also added that he just did not know why all of his children seemed to struggle in areas that were such a breeze for him when they were both kids; while Biodun's children seemed to be excelling in the areas where Biodun struggled – and even failed.
Biodun listened empathetically and, for the first time, felt compassion for his brother Alex.  He had always admired Alex for his exceptional success but today, all he felt was pity for his brother.
Alex poured out his heart.  He felt listened-to, he felt heard.  Biodun and his wife were both good listeners.  He was already beginning to feel better until his brother did the unexpected, and took everyone else in the kitchen by great surprise…
To be continued next week!