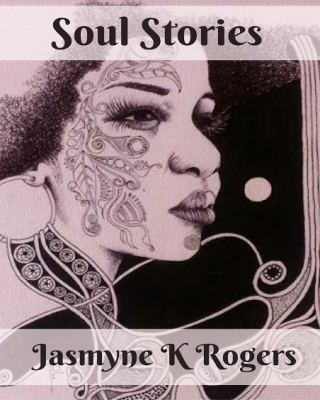 "Her mind always seemed to make love to the possibilities of forever. It was tempting. Forever tiptoed and slow danced in the darkest and deepest grooves of her brain – the basement of her mind. Sometimes it would kiss her thoughts during the midnight hour when tired bodies found peace from a triumph of a day's life. The kiss was so faint and seductive, it always left traces of insatiable desire and a glimmer of hope. She always awaited its slight emergence. Reluctance flooded her being when the slow dance was over. She never wanted to let go…"
Jasmyne K. Rogers. , a native of Wilcox County, Alabama and an alumnus of Georgia State University, particularly loves to write about black culture and history. She is the author of "In The Basement Of A Soul Child's Mind" and "Single Mamas Dating Drama".
"Soul Stories" sees Rogers combine poetry and prose in an attempt to tell a story that spans generations. She kicks things off with a poem called "the art of (soul searching storytelling", where she recounts parts of her childhood with nostalgia. She then launches into the narrative with poems like "Soul Black", "Free Verse (Black Lives Matter)", "Black Woman", "Queen En (Within) The Night", "Queendom-Ish", "Soul Jam Soul Peace", "Ascension", "Summer Nights", "Feelings", "Friend Of Mind" and "Unsettling". In these verses, she explores the themes of love, black heritage, racial tensions, friendship, lust, seduction, and self-discovery. She holds little back in her poetry, with lines like:
"Passion heightens
as I'm on top of you moaning
as our bodies drift and mesh
This is more than just flesh
My lovemaking is an art as I give you
my most creative expression in the awakening hour"
and lines like:
"Summer nights
spent in delight of blossoming romance
until all possibilities are exhausted
pride tossed into oblivion
love's the feeling
that adds depth to each labored breath
as you whisper how much
you can't keep your hands to yourself"
Rogers is unapologetically sapiosexual, and she does not even try to pretend about it. Nearly all the poems save a few lines for a desire to have the minds intertwine before (or even instead of) any form of physical contact. There is a significant reference to music too, 90s R & B in particular.
The second half of this book takes a more somber tone. Rogers' prose is introspective, thoughtful and does not leave much room for smiles. "Recommended Listening" is a story spanning three generations and involves two lovers trying to protect the legacy of a war veteran who was the victim of the system in racist Alabama. "The Gathering Of Soul Women" is a sad tale of a young lady lynched by the Ku Klux Klan. "Black Soul" dwells on two college sweethearts who break the rules just to catch the feel of deteriorating relaxation spot, "Soul Entries" takes us through the diary of a teenager whose father is wrongfully murdered before her birth and whose mother is hooked on drugs, and "Soul Story" sees two strangers find a connection on a rowdy dance floor. The book closes out with "Front Porch With Wooden Boards And Meshed Screen", a short essay on the portrayal of black women in popular media, with subtle digs at shows like Love & Hip Hop Atlanta.
The poems in this book have a musical feel to them, and would be enjoyable to listen to in a spoken word performance, something that could be accompanied by Congo drums on a windy night in a lounge or played by Smooth FM 98.1 on a Tuesday night, never mind the fact that the words "soul", "basement" and "mind" are used repeatedly ad nauseam. Cynics, however, would call out Rogers for harping on the same old things; racism, segregation and black baby mamas. In truth, there are those who could do without reminders of what transpired in decades past, and there are those who are tired of racially motivated hashtags, particularly when little is done to buck the trend.
In any case, these issues still linger, and there is no such thing as "shouting too much", at least until the problems go away. Even with its editing glitches and repetitive expressions, "Soul Stories" conveys a relevant gospel, and Rogers does not have to stop writing
Rating: 6.5/10
You can get a copy of Soul Stories on Okadabooks. Click Here
**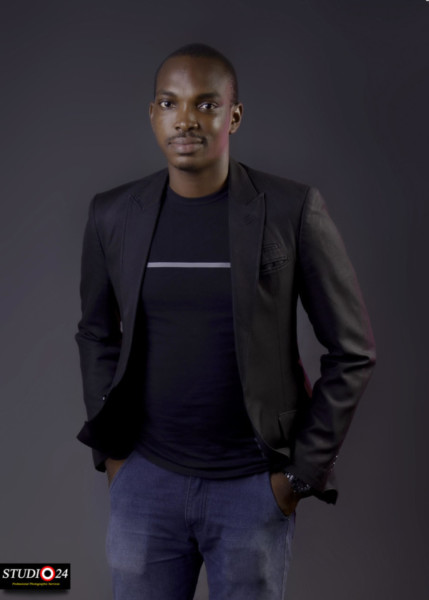 Jerry Chiemeke is a lawyer who resides in Lagos. His works have been featured in The Kalahari Review and Brittle Paper. His editorials have also appeared on True Nollywood Stories and he is currently a book reviewer on literary blog Bagus Mutendi. He recently published his first book, "The Colours In These Leaves".