Michael Afenfia: The Gift of a Colony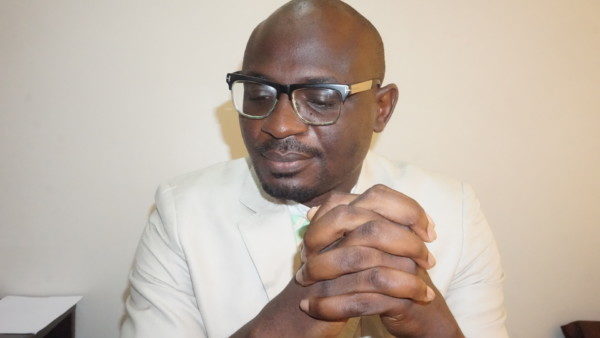 In the course of the week, I stumbled on an online report quoting the Emir of Kano, Muhammadu Sanusi II, as saying that he was a Patron of Miyetti Allah and that in 2017, 800 herdsmen and their families were murdered in Taraba state, presumably by local militias. He claims to have pictures of the dead people, which were forwarded to the federal government for action.
I read the story once and then went back to it one more time just to be sure the Emir's words were not taken out of context or even misquoted in some kind of disingenuous reporting to attract readership. I haven't seen a rebuttal yet, so I'd assume it was honest and accurate reporting.
My head became a whirlpool of swirling emotions as I read and re-read the story, trying to process those comments. 800 or more lives, possibly Nigerians, were slaughtered in Mambilla in one fell swoop, with pictorial and other kinds of documentary evidence to prove it, all of which were transmitted to the authorities and nothing was heard, said or done about it?
Channels TV and AIT didn't report the outrage of the federal government. None of the national dailies published first-hand accounts of the massacre and there were no leaks on social media. The country's security agencies didn't release any statement announcing the setting up of a special task force with catchy code name indicative of the show of force. There was no UN condemnation; the Pope didn't speak out against the received ethnic cleansing; and even CNN didn't send Nima Elbagir to speak with the families of deceased and survivors.
800 people killed – that's like a whole village and the government shushed the story? If the Emir's account is true, then it speaks to how much value is placed on Nigerian lives by the very people elected to defend them, and the Emir said that much. 800 people die, and it is swept under the carpet.
His position in that interview was that the situation in Benue was a failure of government and security agencies that have neglected its duty of protecting lives and property on all sides.
Bringing up the "on all sides" narrative is reminiscent of the United State President, Donald Trump sidestepping into the territory of false equivalency when he failed to call out white supremacists during the anti-racism protests in Charlottesville where one life was lost.
Addressing the media at the time, the American President said – "We condemn in the strongest possible terms this egregious display of hatred, bigotry and violence on many sides, on many sides." Many Americans saw that statement as enablement and a tacit endorsement of supremacists and new-Nazis.
Running to the argument "they killed us, so we killed them back" doesn't solve the problem. If anything, whenever there is a killing, the perpetrators should be condemned and if caught, made to face the music. But it even goes beyond that. Our leaders, from the north, south, east and west should ask the tough questions – like who is arming these herdsmen with the calibre of sophisticated weaponry in play? Why are they so brazen? How long will these killings go on?
The third time I checked the story, I was looking for condemnation, but I didn't see any. It was the same old pushback in defence of the indefensible – and silence.
But the federal government is not silent anymore. They have spoken, and what we hear is a new lexicon – "Grazing Colony." Lives have been lost and property destroyed and the perpetrators are gifted with a country within a state, or isn't that what a colony is?
I am open to be schooled on this issue of grazing colonies – after all we learn everyday. However, considering our nation's history with colonialism, associating that word with anything happening in Benue state or any other part of the country where these herdsmen have brought sadness and caused havoc borders on insensitivity and being plain tone deaf.
Since we are on the subject of equivalences, let me end by throwing in just two requests into the mix. Firstly, a few weeks ago, I was constrained to shut down a small business I operated for a while because of the astronomical cost of running our operations mostly by generator, owing to the prohibitive cost of fuel in the city I live (and no, it's not N145/litre).
Since it was not my fault we closed down the business, can the federal government reward me with a Transformer, or is that asking for too much?
Secondly, since some communities in Nigeria are being perennially inundated by flooding that have devastated farmlands and affected livelihood, can the Federal Government think it appropriate to give them an ocean or a big river, at the very least, to own?
It is January and we are still in the season of giving, so please permit me to ask. If the herdsmen are getting their colonies, can I please get an oil block?