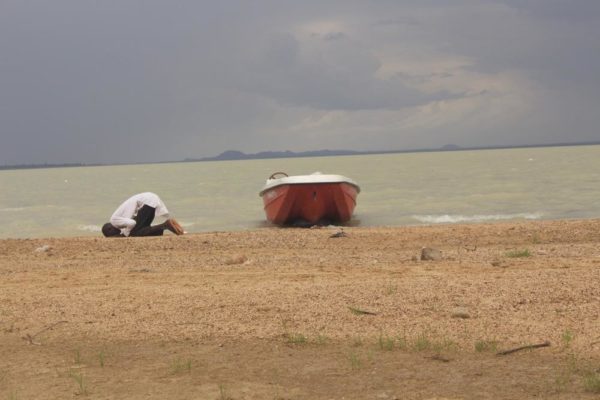 'Meet my colleague, the one who wears white shirt everyday'
'Hey. Why are you always wearing the same brown shorts everywhere?'
'Osisiye, why do you have only one chair in your house?'
We need to talk about the basis for these statements and how my life funnelled down to a few white shirts, black t-shirts, no TV, and a Macbook.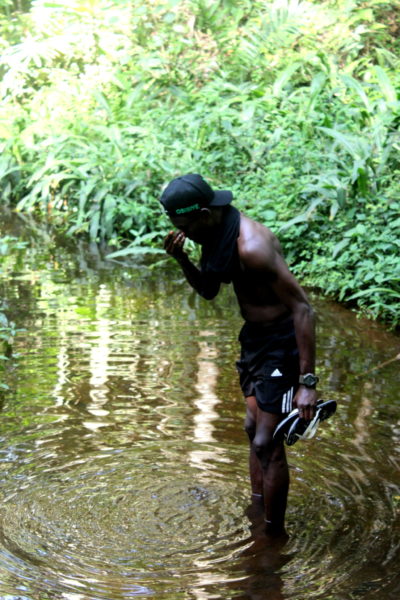 It was the year 2014 and I was dealing with clutter. Fast forward to the day for my book reading, I was in front of a heap of clothes spread out on my bed, a pile of sandals, shoes and slippers at my feet. I was stumped on what to wear. This was not a unique experience. It happened every time I was to go out. Well, except for work.  Thanks to the bank, you knew you had to throw on either a white or blue shirt and that's it.
On this day, I picked out my top three t-shirts, ankara shorts, bags and foot wears, and sent a picture to my editor asking that she help me make a decision. This was becoming rote, shelving my decision making on outfits to others. Later that evening, after the book reading, I opened the ASOS mobile app and ordered 2 pairs of beach slippers. Never mind that I hadn't worn the crocs and sliders I got recently.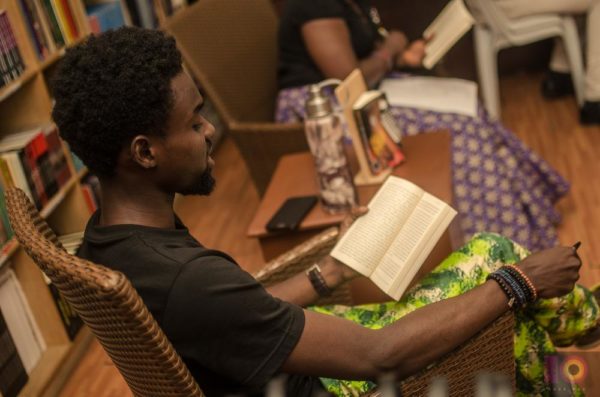 Same thing was happening with supplies. I would make a frantic dash to the mall to get something – salt, antiseptic disinfectant, mothballs – and while cleaning later, notice I had a stash of it somewhere.
And my money was stretched. You know how it is: you wanna buy that new phone, get a TV, hang out at your favorite bar, travel to that exotic location etc. My budget had expense heads like wardrobe, travel, entertainment, savings… but that wasn't even helping.
I took a look at my room one day: the scattered books, the cloth rack that had broken more than once because of the burden of too many shirts, my dogs, and figured I had a clutter problem. Note that before then, I had changed the position of my bed, thrown away a few pots etc. – little fixes –  but that only made the room breathe for a day or so, before disorder and that cramped look returned.
Earlier, I had been reading one of those listicles about books that would change your life blah blah. One of them – The Life Changing Magic of Tidying Up: The Japanese Art of Decluttering by Marie Kondo – had to do with decluttering but hey, I am wary of self-help books, so I first went online to read reviews of this book. Well, a lot of people were going on about how it transformed their lives and most importantly, helped them stay clutter-free cos that, my people, is the issue with clutter: staying clutter-free not just getting rid of it.
I fired up my Kindle that afternoon and got to reading the book. Reading the book, I had to drop it a couple times to carry out instructions. 'Chuck out things you haven't used in xx-time period'. That's how my TV, microwave, pressing iron, and tripod went.
After the heavy lifting, I returned to my reading and the next instruction was not long in coming. 'Go around, touch your possessions, anything that doesn't give you joy, trash it'. 90% of my wardrobe went; those things were bought because they were 'On Sale', not really because I like them, you get?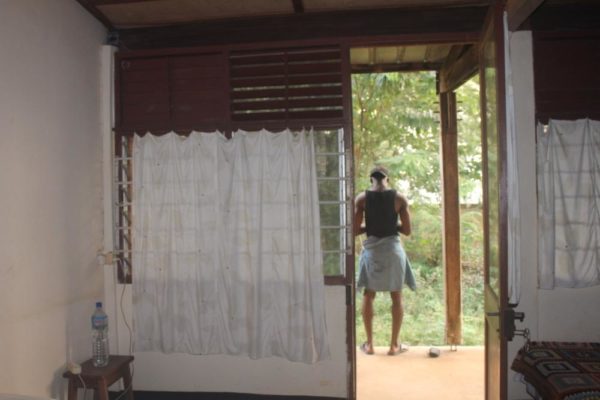 Now to the big one. 'Look at your book rack, throw away titles you won't read again or haven't read in xx-time period'. I am, like the next writer, mighty proud of my library, and even have a 'I-don't-borrow-books' policy. This was mighty hard, but I had already started so why stop? 3 Ghana-Must-Go bags full of books went outside.
This just continued till my house was a bed, writing table, Macbook and couple of shirts. I was scared, I won't lie. What if I needed something critical and couldn't find it? The following weeks answered that question.
I ended up thrashing more stuff, and at a point, sold my car, because who needs a car when you have a bike?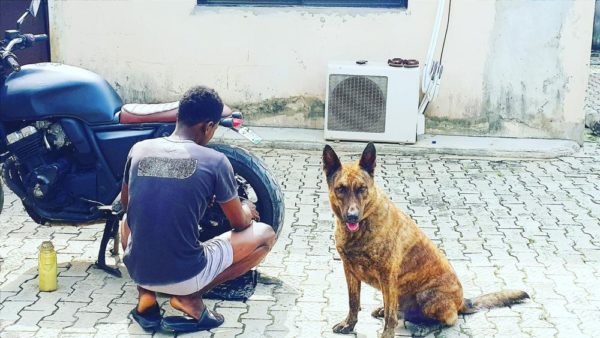 At a point, Marie Kondo goes spiritual and talks about how all items have a soul/personality and items are happier when they are put to the use they were meant for, so your clothes won't be happy when they aren't being worn frequently etc. This is a bit hard for me to process, but I know one thing, there are people out there who will use your possessions better than you are using them and if you are not really using that watch, shirt, bicycle etc., why not give it out?
One thing no one tells you about minimalism is that it enters other aspects of your life. It starts from appliances, clothes, shoes, but soon, your socializing, spending, and eating patterns come under same scrutiny.
Some people have criticized minimalism as a thing done by rich folks because on the surface, it looks like buying a few expensive stuff and then abstaining from other stuff. It looks like a proud abstinence of sorts, but here is the economics of it: if you live your life so that you get to buy one (or single digit) article(s) of clothing in a year, it figures that you will be able to spend more on these few pieces.
The only article of clothing I got last year was a bag and that afforded me the privilege of buying a bag I truly love which ideally would be above my budget.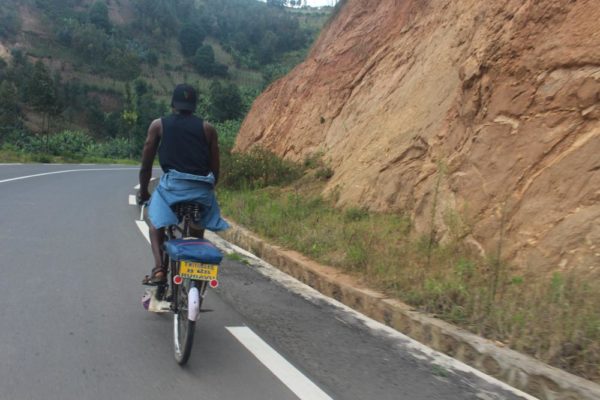 A key aspect of minimalism is understanding your patterns. Clutter is a function of anxiety so are your buying patterns because you are worried for the future. You are middle class and need these status symbols; or are you dealing with clutter because you get a lot of gifts? That way, you can envisage and work against sinking back into a life of clutter.
My buying patterns are a mixture of work stress and emotional anxiety. When stressed at work, I shop to make myself feel good. I am also fond to buy de-stressors (plants, rabbits, a dog) to help cope with the daily grind, and as a middle class kid,
I love my status symbols – that monogrammed shirt, handwoven leather accessories – we have to 'pepper dem'. So when I am about to buy anything, I do a quick mental check-up to be sure it's not therapy shopping, then also check my ego (which is more difficult). Gifts also contribute to my clutter so now, I encourage people to get me perishable stuff (a bottle of wine, food etc.) or regift.
Wishing you a simpler life guys.