Man is essentially a social animal and from six to eight weeks of age, even before babies have learnt to support their heads by themselves, they are expected to reach an important milestone, a social milestone. They are expected to have developed the ability to smile back at their caregivers and also try to talk. These are the early seeds of a lifelong relationship between children and their caregivers. From this, one can deduce that relationships are important to man.
Relationships form the main theme of this poetry collection, Things I want to Tell You in other Words: A Relationships Diary by Seye Kuyinu. It is the first volume of a series of "things the author want to tell us". The book is divided into two chapters. Chapter one contains poems that chronicle the thoughts, musings and fantasies of the author about relationships he has had with other human beings. Chapter two contains poems written about God and religion.
Things I want to Tell You in other Words: A Relationships Diary starts with a refreshing and unusual introduction. The author summarizes a movie he likes and tells us his favorite scene in that movie and its effect on him. He then tells us the reason why he chose to publish this collection of poems.
I read this poetry collection several times and at each read, I had fresh insight into the messages hidden between the lines. I enjoyed reading this book. It is not the type of book one should read through only once and put away. There are discoveries to be made on a second and even a third read.
There is an admixture of various forms of poems in this collection. However, majority of the poems are free verse narrative poems with neither rhyme nor meter, yet retaining a fluidity of words to ensure a smooth flow of ideas. Haiku poems are also interspersed in the book and there is an awesome dramatic poem in the second chapter.
Seye Kuyinu is a seasoned poet and masterfully uses lots of figurative speech techniques to bring his words to life and evoke strong imagery in the minds of the readers. He uses refrain and repetition in many poems possibly for emphasis and to get the attention of the reader. This can be found in the poem: "You have secrets, dark secrets".
There is also a rich use of similes and personification to convey his thoughts. See excerpt
"…Like the smoke from your last cigarette.

Each day I am trampled upon

Like the butt from your last stick…"

Things I want to Tell You in other Words: A Relationships Diary by Seye Kuyinu
In the poem "The Peasant Story", the author describes the pain of a failed or lost relationship and how neither fame nor success could satisfy him. His tone is playful and mild and though he writes about an unpleasant event in his life, the effect it had on me was identification and empathy at his experience, but it did not make me sad.
The poems in chapter two are written with openness and sincerity and suggest a true desire to know and understand well. It had a deja vu feeling for me. Pain, grief, loss…storms of life have brought us all to our knees at one time or the other… Desirous of answers.
I enjoyed "Sitting at the corridor of eternity pass". "The stammerer" was a masterpiece and in my opinion is a dramatic poem. See excerpt:
I enjoyed the way he played with words:

"We are not sinners but saints.

Depending on what is left of stains"

Things I want to Tell You in other Words: A Relationships Diary by Seye Kuyinu
The author wanted to share his personal journey with readers. I think he succeeded. I read the words on the lines and in between the lines.
I would definitely like to read more of his poems and I do recommend this particular one to readers of poetry.
You can get a copy of Things I Wanted To Tell You In Other Words: A Relationships Diary on Okadabooks for only N200. Please Click here 
****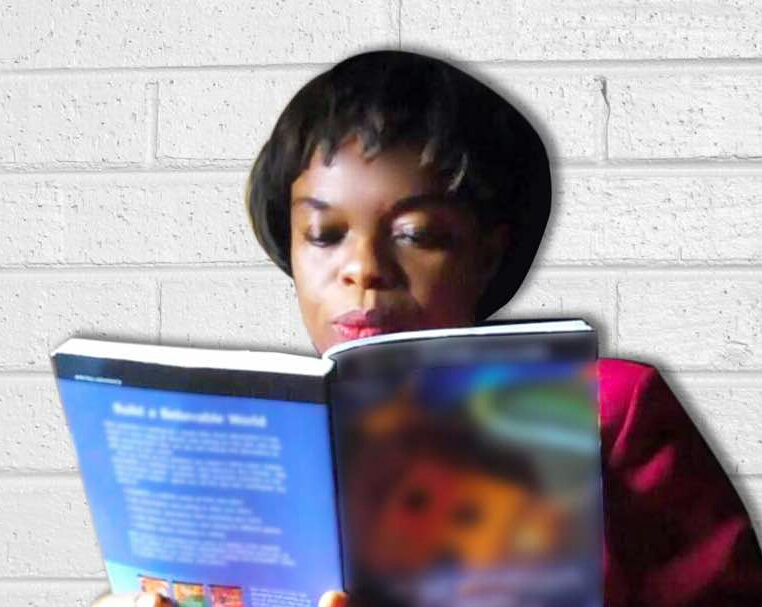 Mrs C.A. Mbadugha's debut short story collection "Beyond the Trial" won the 2017 Samuel Ajayi Crowther Award for best Christian Fiction. She tries to balance family and work commitments with book and manuscript proof reading, editing and reviews. She is presently trying to rouse her muse to write a sequel to "Beyond the Trial". The stories in "Beyond The Trial" are published on Okadabooks as the stand alone novellas: Erased Reproach, Rude Awakening and Shadows of the Past.