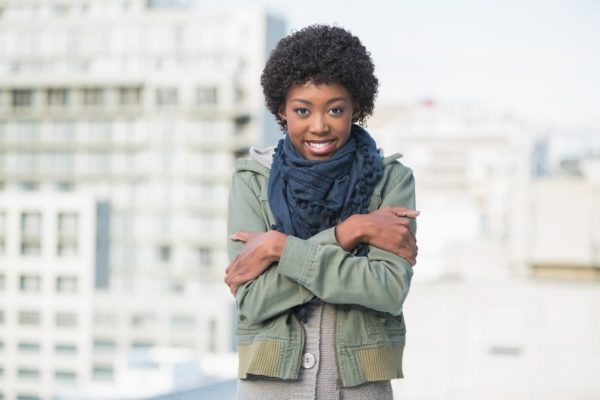 So picture everyday people as they get ready for the week in their various abodes and just as they are about to hit the road, they stop briefly! Then it hits them; turns out they forgot their cardigan/sweater/hoodie which is an important clothing item for them. This is because, at work, winter isn't coming; winter is always there. No thanks to the AC always turned all the way up to the max at the office.
If you know anything about Nigerians, it is that their gangsta façade jumps right out the window the moment cold sets in. They swear they are about that life, but watch them the moment cold hits the spot, all that tough exterior turns to ice.
Quite a couple of us have that workplace where half the time we are preoccupied with the ginormous workload on our desks and the other half we spend fending off the cold. Basically, it's almost like working at the North pole all year round. This goes on until someone chickens out and reaches for the remote to reduce or turn off the AC. In some instances, you might not be lucky to hold the reins to the AC's remote control. Sometimes, you might be in a client's office, a lobby, an office with gadgets that constantly need to be cooled or you share the office with so many other people and you just have to endure the cold.
I, on the other hand, have never had a problem with the AC and to be honest, I'd rather have an icebox where my heart used to be than admit to being cold. Mama raised no punk. But there are times I have attempted tapping out. Once worked in an office that was freaking freezing cold. I mean, the only thing that should be that freezing cold is probably some governor's bank account. It was like Subzero bear hugged me and didn't let go until the close of work. Yup! It was that cold.
The issue about working in a really cold office is that the cold might affect efficiency and slow down productivity so it's therefore important to take necessary precautions to stay warm. This is not just to keep you from feeling like Jack in the ocean shortly after the Titanic hit the iceberg, but to ensure you maximise your potential in the workplace. You don't really have to put that much effort into staying warm. There are simple measures you can take to remain warm in the workplace:
Wear A Sweater: You can always keep a sweater at the office to wear when it gets cold.
Reach For A Drink/Move Around: drink something warm and do light work exercises like standing, walking and making use of the stairs.
Just turn the darn thing off: Should you share an office with colleagues, you can seek their permission to turn down/off the AC. They probably won't mind and I'm sure some of them, just like me are freezing cold and just want someone to chicken out and make the first move.
Photo Credit: Wavebreak Media Ltd | Dreamstime.com