"Nkechi wrestles the ball from the opponent in the attacking third. They are now in possession; Nana knows Nkechi will serve the ball across and she knows she has to be at the right spot to nick it. She paces towards the other end of the pitch against everyone's expectation. Nkechi wraps the ball around with the inside of her foot and bends it in sending it sailing through the air towards the edge of the 18-yard box.

The Jewels' defense is caught napping. They never expected that move. Shirley has had a head start; she is already at the periphery of the penalty area. The lines person's flag stays down. Shirley traps the ball on her chest as it descends, lets it drop and trots forward. It is she and the keeper now. She knows the keeper expects a right footer, what she does not know is where she will be squeezing in the ball. She chips the ball, shuts her eyes and sends a volley…"
It's funny how many Nigerians love and discuss the game of football, but have hardly ever taken time to write about it, except in news reports, interviews and opinion editorials. On the other hand, Nigerian writers are keen to explore various themes, but few have ventured into writing about sport in detail. It is thus refreshing to view The Beautiful Game from the perspective of a fictional narrative.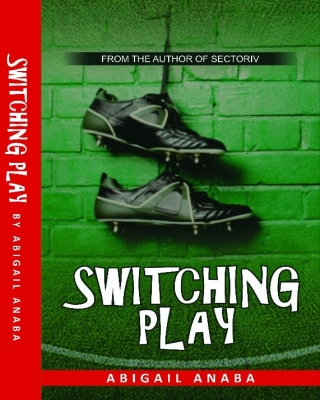 Abigail Anaba, whose book is up for evaluation in this piece, is a screenwriter, editor, and journalist. She is the author of the book "Sector 4", and she is also the host of the TV show "Diction Avenue", which airs on Lagos-based station Galaxy TV every Friday by 4pm.
"Switching Play," tells the story of a young footballer, Yisa Ahmed, who receives a horrendous tackle while playing for Nigeria. He sustains an injury to his spinal cord, gets confined to a wheelchair, and ultimately gets abandoned by NFF officials. He manages to walk again after nearly three years, contrary to doctors' predictions, but he is unable to play football and has to move around with a cane. Hurt by the betrayal and neglect from Nigeria's sports sector, he plans revenge from his new home in rural Enugu, making arrangements to set off a bomb at an event to be attended by top sports personnel.
There is also Nana Matthews, a football-loving lady who was abandoned at birth and raised by foster parents. She gets posted to a rural secondary school in Yisa's dwelling place for her national youth service year, where she decides to register the senior female students for a football competition. However, she has to battle with opposition from a randy principal whose sexual advances she had earlier rebuffed while struggling with her feelings for Yisa whom she runs into later on.
The novel highlights a number of topics, including patriotism, gender quality and the attitude of government to its heroes, Yisa's situation, in particular, being a metaphor for Nigeria's lack of concern for its citizens. Issues like paedophilia, sexual harassment and misogyny are also brought to the fore.
There is a lot of scheming, calculation and power play among the major characters, which makes for an interesting read. The dialogue is engaging, and the sequence of events is pretty seamless, treating readers to a relatively smooth cruise. There are a few editing errors here and there, and on more than one occasion there is a mix-up in tenses, but the gripping nature of the story makes that easy to overlook.
"Switching Play" is a pretty unique body of work, going beyond football and hitting out at national problems. It is instructive, it is entertaining, and if the movies "Goal" and "Mean Machine" were to come together and have a baby, this would be it.
You can get a copy of "Switching Play" on Okadabooks. Click here
Rating: 7/10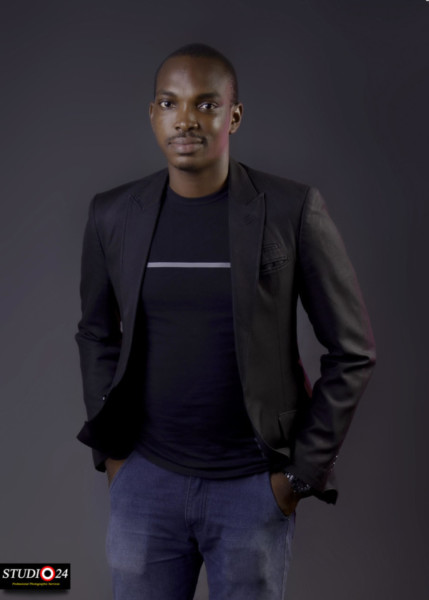 Jerry Chiemeke is a lawyer who resides in Lagos. His works have been featured in The Kalahari Review and Brittle Paper. His editorials have also appeared on True Nollywood Stories and he is currently a book reviewer on literary blog Bagus Mutendi. He recently published his first book, "The Colours In These Leaves".