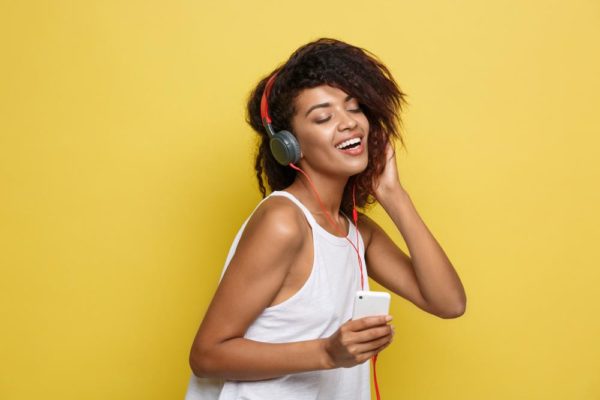 Music has been a highly strategic tool in provoking public discuss on how the female gender has been getting a raw deal.
Some say that poverty is sexist. While many may not agree with this, it is important that girls and women must be at the heart of the fight to end extreme poverty in Nigeria. There are reports that there are 130 million girls out of school in the world. 53 million of this figure reside in Africa. But we need to remember that there was a time when things were worse; it was once illegal for women to vote, own properties, or even go to school.
Music has been one of the greatest tools in bridging the gap between the sexes. While it is easy to go all oyinbo in discussing songs that have helped in this regard, there are unsung (no pun intended) indigenous musicians who have contributed in educating the public on creating equal advantages for women and girls in Nigeria.
Salawa Abeni – Equal Rights
First off is Salawa Abeni, crowned queen of Waka Music by the then Alaafin of Oyo, Oba Lamidi Adeyemi. Salawa was reportedly denied higher education by her father because she was female. This furthered her love for music. Released in the late 70's, her song "Equal Rights" opens with a melodic Yoruba proverb;
"Obe to loju kan lo mu to ni ikeji ni otun mu/Eyi ni iroyin, iroyin to t'akoko /Ete eti ke gbo gbogbo araye/E ye mafi kan te kan/Os'okunrin os'obirin/Ohun ti olorun fi tawa lore/Kini okunrin se ti obirin o le se /Oro aye ti di olaju olaju/E fun wa ni equal rights/E ba wa dogba dogba"
The song roughly translates " One side of the sharpened knife refuses that the other side be sharpened/This is an important message to the whole world/Listen carefully every one/ Do not marginalise one at the expense of the other/Whether male or female/God has given us graciously/What has a man done that a woman cannot do? /The world is becoming more aware/ Give us Equal Rights/Give us Equal Rights"
The song sonorously commands attention to the socio-economic inequalities and warns society of the handicap Nigeria would experience in advancing one gender at the expense of other. For example, agricultural productivity for female farmers in some sub-Saharan African countries is between 23% and 66% lower than that of male farmers. This is ignoring the fact that providing female farmers with the same access to productive resources as their male counterparts could reduce the number of people who go hungry by 12-17%.
Women provide roughly half of all agricultural labor in Africa, yet female farmers continue to have less access to farm tools, extension services, and financing, compared to men.
Princess Bunmi Olajubu's – Ba Ta Mi
Bata mi a dun ko ko ka (2ce)/Ti m'ba ka'we mi/Bata mi a dun ko ko ka
Bata mi a dun serere ni le o (2ce) /Ti mi o ba ka'we mi/ Bata mi a dun serere ni le o
My personal translation of this Regents' song is "Dem 'Loubs would be heard strutting the corridors 'cos I studied and read hard. They won't if I don't".
The song was released in the early 90's and drew attention to the importance of female education in Nigeria. Today, 39,000 girls become child brides annually. Focused attention must therefore be paid to getting girls into school and helping them stay there. We can do this through concrete policy measures such as recruiting professionally trained, motivated and well supported teachers of both sexes. If we ensure that all children in low income countries leave school with basic reading skills, we could cut poverty globally by as much as 12%.
It is not the ability to wear heels as much as the confidence education gives you in life. But there is something reassuring about those clicks that lets you know that you are on the right path. Marilyn Monroe had it right when she said "give a girl a pair of heels and she would conquer the world".
Blackky – Rosie
Can I have a dance? (Rosie)/ Me friends are watching me (Rosie)/ They will lafafami (Rosie/ I ask her to dance/ She give me isho/ And in English/ Isho means No.
Self-acclaimed Nigeria's Mr. Sexy, Blackky released "Rosie" in the 90s. It became a dancehall hit. While it is easy to get carried away by the humour in the lyrics, considering that women at one time did not have a right of refusal when considering a suitable partner, the song is celebratory of a woman's recognition of choice. Her choice. This has also increased her quest for personal improvement, to enable her compete favourably with herself and with others.
A person's value should not be measured by their gender, but by what they have to offer. That is why reducing differences in the employment rate between men and women in 2017 would have generated an additional $1.6 trillion in global output (measured in purchasing power parity).
I will place the song right up there next to Felix Liberty's 1989 hit "Ifeoma".
Christy Essien Igbokwe – No Stopping that Girl
Although not as popular as "Seun Rere," or "Hear the Children," this song foretells the untold possibilities when females are given the means to realise what they are capable of achieving.
She sings "No stopping that girl/ No stopping her/I want to tell you about the feeling and you know it/Time for her to get up higher/She's moving up the ladder/No matter the obstacles/ No matter what they try/She's starting to get there"
If we get more women into the labor force and increase their access to Information and Communications Technology (ICT) and the internet, we would boost the overall economy. Also, affording women more control over finances could greatly improve quality of life at the household level. There truly would be no stopping that girl.
Wait for Me – Onyeka Onwenu & King Sunny Ade
"Fine young girl/ Love dey for body/ This thing they call love/ Na serious affair/ Make you think well/Before you gree/Abeg o, if you love life you go plan am well/ If you love me you go wait for me."
This is one song that requires no introduction. It is as timeless as it is melodic. This song was commissioned by the government to sensitize citizens on family planning and the ensuing responsibilities that come with marriage and child rearing. However, these days, where doctors are more inclined to diagnose health challenges as "spiritual," and hospitals are not even properly equipped to take care of the few children couples have, there seems to be no point to waiting.
About 60% of refrigerators used for vaccine storage in clinics have unreliable power supply, compromising the effectiveness of life-saving vaccines for pregnant women and children. Why should this beautiful song be overshadowed by tragic statistics?
The list is by no means enclosed. Feel free to add yours as we actively pressure our government to make, but more importantly, implement policies that bridge the gaps between the sexes and ensure development in Nigeria.
Happy International Women's Day, everyone.
Photo Credit: © Benzoix | Dreamstime.com