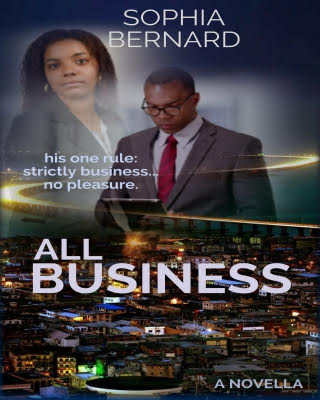 I got a copy of Sophia Bernard's 'All Business,' and at first sight, I was a little deterred. Nevertheless, I opened the first few pages to discover I was on to a steamy, workplace romance novella. I grew excited. I mean who doesn't like a strong headed alpha falling in love?
Imaobong Etim popularly called Ima by her friends and family is everything the word 'organized,' means. She is beautiful, has the African curves, a good fashion sense, and happens to be a very dedicated staff at Pacific Edge.
She loves her job as a customer service officer cum secretary and has no wish to be over-ambitious professionally. She is content with her job, and its proximity to her home is the icing on the cake.
Life has always been optimistic for Ima until she was suddenly recommended for promotion by the HR Manager. She was moved to the head office of her company to work for the "high and mighty" Mr. Tekena Cookey, as his personal assistant.
Tekena Cookey is a strict businessman who respects professionalism and loves punctuality. His strict adherence to office rules is almost admiring, as he is popularly known for being "hard to please".
He is also a very handsome man and Ima thought so until he opened his mouth. Tekena is arrogant and treats her like a work machine that should only reply "Yes sir," "done sir." And wait, did he really order her not to succumb to the illusion of finding him attractive on her first day?
Being a fully dedicated staff, Ima didn't succumb to the pressure of the job but proved herself competent to the delight of Tekena, but at the expense of good food and proper rest.
But behind the dedication and hard work, is an Ima that hates her job, and Tekena, her boss. Overhearing her complain about this to her friend sets Tekena on a mission to not only provide this beautiful, hardworking staff of his a relaxed vacation, but to also let her see his other side; the side that's very romantic and knows just how to love a woman.
These weekend pleasures results in a few kissing-interludes at the office, and then sex. Ima is in love, but she's worried she is just another conquered secretary on her boss's bed.
Tekena knows he shouldn't be falling in love with Ima, especially because of his past experience with his then secretary. The hurt from that relationship always finds a way to resurface, making Tekena think twice about this beautiful secretary that seems to be crawling under his skin.
This business turned pleasure novella had me giddy and I never dropped the book until I finished. On a side note, I also held a hand fan because "All Business by Sophia Bernard" is steamy. It was beautifully written, and the plot is filled with a mixture of suspense and mystery.
There was no dull moment with this book. In fact, it surpassed my expectations and I will never again judge a book by its cover.
I love the fact that it's a trilogy with no cliffhanger. I'd hate to have waited to read the end of this book. So it's safe to say that we can look forward to more works from this author.
You can get a copy of All Business by Sophia Bernard on Okadabooks at N400 only. Click here.
**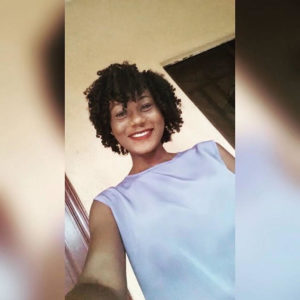 Anita Jackson is a book blogger at Bookz Frenzy, an avid reader of everything and an aspiring author.