Nafisa Atiku: Culture & Development in Nigeria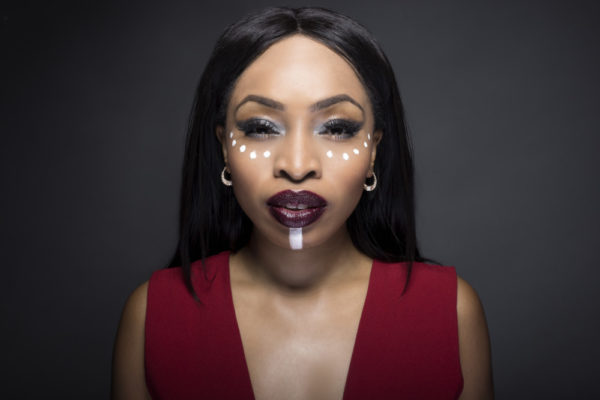 When I was much younger, my family and I took a day trip to La Campagne Tropicana; a beautiful resort located in Lagos. It was my first time there and I was super excited. It was one of the most beautiful places I had seen in Nigeria and although we didn't spend the night there, I never forgot it. I haven't been there ever since. It was these memories, when my taxi pulled up to the United Nations World Tourism Organization Conference hosted by the Federal Ministry of Information and Culture in the Transcorp Hilton that came to me.
Delegates from all over Africa gathered for the 61st UNWTO conference to deliberate to see how they could improve on using tourism as a means of development. While walking in, I spied a huge banner sponsored by Lagos State welcoming delegates to the conference. Various states had already started positioning themselves for tourism investment.
The program was filled with technical trainings from ministers and commissioners of tourism from different countries and networking opportunities for stakeholders in the development sector. The Minister for Information and Culture Lai Mohammed was also constantly present. Altogether it was a very well organized conference and a step in the right direction to diversify the economy.
The icing on the cake was the elaborate and wonderful performances from Fela and the Kalakuta Queens; a stage production by Bolanle Austen Peters. It was reminiscent of Nigerian history and used the tool of drama to tell a captivating story. It was art at its best form.
While I was there, I was privileged to meet Sam Adeleke from AfroTourism a travel media and Destination Company that specializes in providing dynamic travel and leisure information on Africa. It was through his eyes, I saw and understood how tourism had undisputed and unimaginable potential in Nigeria. He spoke about different tours specific to Lagos state and the amount of patronage they had received.
Each state in Nigeria has beautiful and exquisite places that have not been adequately managed to highlight our beauty as a country. Not to even talk about the festivals such as the Calabar Carnival, Eyo Festival, Ojude Oba festival and the Argungu fishing festival that various states celebrate. Our food, our dressing, our dance and our way of life. It is unique, different and exquisite and should be shared with the world.
Chimamanda Adichie in her TED talk, spoke about the danger of a single story. This problem of perception our country faces; hinders the development and diversification of our economy. A problem that only tourism has the tremendous capacity to solve.
Our music and dance are vibrant and the true epitome of African strength and creativity. Fela and the Kalakuta Queens gave a performance on one of Fela's songs called "Lady" and through the power of drama exemplified how true African women dance.
Usually, when I'm watching a show on DSTV, there are these adverts that show beautiful oriental women, exquisite scenery, exciting dining and cuisine and of course beautiful music. Through these commercials, many prospective travelers have been lured to their shores, spent their money and enriched the local economy. The thing is, tourists aren't just looking for places to go; they're looking for the experience of a lifetime. We have the Nigerian experience.
We might be a country beset with many problems, but we have some of the most beautiful natural wonders in the world. After the conference I posted a couple of my pictures on social media, a friend of mine who had spent some time abroad sent me a message emphasizing how when she was schooling, several of her colleagues weren't aware there were vacation destinations in Nigeria or even any tourist spots.
We have done a bad job in marketing our own national monuments. The UNWTO was a step in the right direction to bring Nigeria to the fore of international tourist investment.
Photo Credit: © Innovatedcaptures | Dreamstime.com