Ayomikun Adebayo: Do More Than Complain About Lack of Consciousness in Nigerian Music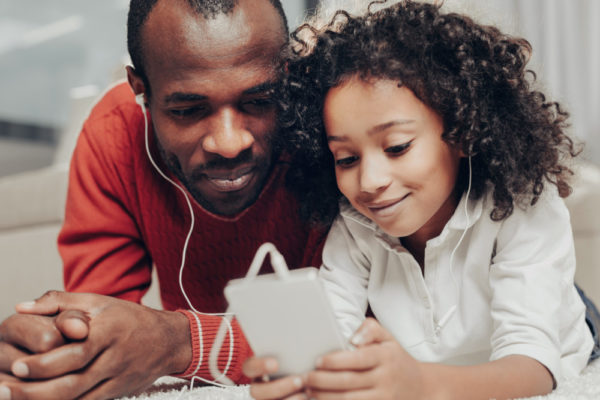 Music plays an important role in any society. It makes for good conversation and livens up any atmosphere. (Picture you and your friends in a bar, there's almost always in the background) Music is also a major source of income to the numerous participants of the entertainment industry.
The type of music you enjoy tells a lot about your personality and the type of personalities you'll get along with. And because people are different, what they enjoy, also, is always different.
The question is: should music be more than what it is? Should it be all about the rhythm and melody, the lyrics only an afterthought? Or should the lyrics have depth, mirror the society and its injustices, attempt to enlighten?
These are questions that are faced by all creatives, not just musicians, in the creation of their art. Some people really try to make perfect art. Some stick solely to rhythm, while others attempt to mix it up, delivering both conscious bars and danceable rhythm as the spirit may lead.
It, however, is unfair to say that Nigerian music is not is not inclined to social consciousness. We need to take a more holistic approach to viewing the industry. My aim is to acquit the industry of the crimes of "unconsciousness" often leveled against it by the woke audience. Dilution of intent and content as experienced in our music is about 25% the fault of the audience. I do not aim to castigate listeners, but it would be insincere to ignore the fact that the majority of the populace would rather have banging beats than hard-hitting lyrics. This is not a bad or good thing, it is just what it is.
The few times a musician managed to bridge the divide between conscious and popular music, very little change was seen. In fact, in a few cases where the individual has taken on, solely, an entity as strong as the government, the consequences have been dire. The stories about Fela Anikulapo-Kuti and his torture by the Nigerian government come to mind. There is, however, no way activism as a whole can be mentioned in Nigeria without referring, however briefly, to the Abami Eda himself. Another person who was severely affected by conscious lyricism is Eedris Abdulkareem with the famous "Jaga Jaga" song. Both musicians suffered greatly for their beliefs, and while Fela's struggle might have immortalized him, Eedris' career suffered and he hasn't found respite since.
Apart from the climate being hostile to truth and activism, music rarely does much but further the conversation as it applies to whatever societal injustice. This is not only a Nigerian or an African thing. The US is lucky to have more than a few conscious rappers who make it a point of duty to discuss happenings around them in their various bodies of work. Has this stopped racism, police brutality or xenophobia?
A simple trip down memory lane will remind the reader that singing about the police is not a new thing in the Nigerian industry. The F-SARS aren't the first set of policemen to harass the populace, and if history is anything to go on, they will not be the last. Further conversation, as the voices of celebrities are raised in dissent both on social media and in their music, is just a step. If we are being honest, we have conversed about the situation long enough. A long and lasting solution requires that each and every one of us look inward and not at the people with the most followers or fans to solve this recurrent issue of power misuse.
One of my favorite Nigerian songs on police culture is "My Head, My Belle" by M.I off his "M.I 2, the Movie" album (2010). The song's chorus is from a popular folktale about the tortoise where his greediness allows him eat too much of a magic potion that causes his head and stomach to swell. The second part of the third verse of the song is a lyrical masterpiece as it literally details the modus operandi of policemen on the road, step by step. And this was way before SARS.
Oga, stop there/abi you never see road block here/na we be the police search and stop here/ if you wan
move you berra drop here/ you no dey see gun abi you no fear/…
I've collated some of my favorite conscious songs from over the years, in case you need to make a protest playlist and so you can leave Daddy Yo with his Soco. Quite frankly, a conscious Wizzy jam won't bang quite as much as you'd expect. You can mention any other one you remember in the comments.
Let's see how many you even remember.
P-square – Oga Police
2face – Police (skit)
M.I – My Head, My Belle
Nigga Raw ft Klint da Drunk – Obodo Country
Lagbaja – Sorry
Henry Knight – Olopaa
Photo Credit: © Mimagephotography | Dreamstime.com