Street Begging Is Not Too Different From Corporate Begging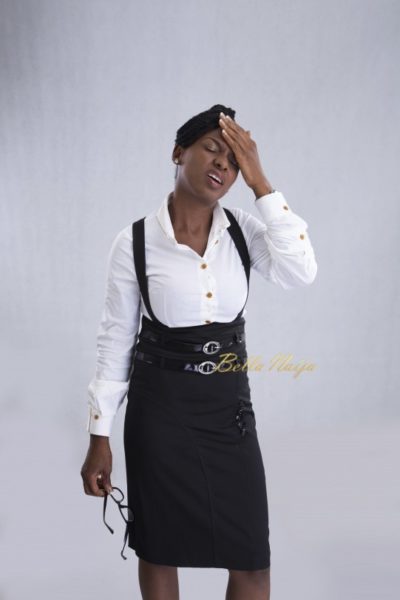 Lagos and begging go together like a moth to a flame or like Igbo men with talking loudly about containers on the phone.
Moving to Lagos will open your eyes to different forms of begging. I mean, you think you've seen it all until a man who told you he was robbed after coming from Ibadan for an interview comes back to beg you with the same reason 7 months later, in the same outfit.
Begging comes in different forms. You have the ones who will pull up to you in traffic or when you are walking and stretch their hands out in silence or with a quiet greeting. They'll come with puppy dog eyes and sad lips and without further interaction you know what they want from you. Now there's a whole new crop of beggars. There's a little finesse to their "artistry." They are usually fully dressed, with a clear folder or a brown envelope and a powerful stride. They step up and pull some tale about leaving their bag on a bus, or worse, they will pull out their certificates and try to convince any and everyone that they were robbed and need help getting back to a neighboring state.
A lot of people seem to think begging is begging. As far as you are helpless in the situation you are still trying to get something from someone. Even the corporate beggars would not consider themselves street beggars because they assume the little finesse absolves them of whatever little thing that might have linked them to street beggars.
Street beggars, though detrimental to how a society looks, are a reminder that the government needs to care for its citizens so that they may stay off the streets. Street beggars wholeheartedly do what they came to the streets to do: Beg. They aren't telling you any sob story, they aren't ashamed to beg you for hangouts, they also will be satisfied with any amount you give them.
Now, these are the ways the corporate beggar differ: they are big on not letting anyone know they are begging for money. To them, it's a job. I mean, if you do look at it, they wake up, get dressed, and do the same thing every day. They have perfected the teary-eyed lie, so when whoever sees them assumes this well-dressed individual cannot be a beggar and will then offer some assistance.
The annoying part that follows will be that this person will take a leap of faith and tell you the exact amount they need for them to leave the streets, so whatever you have must match that amount or its useless to them.
There's no harm in begging, so far as you aren't adding the occasional mild stealing to it. But beg with your full chest like the street beggars do. Don't start speaking English because you want to fool people into thinking you are something you are not.
What do you think?
Photo Credit: Fotos.com.ng